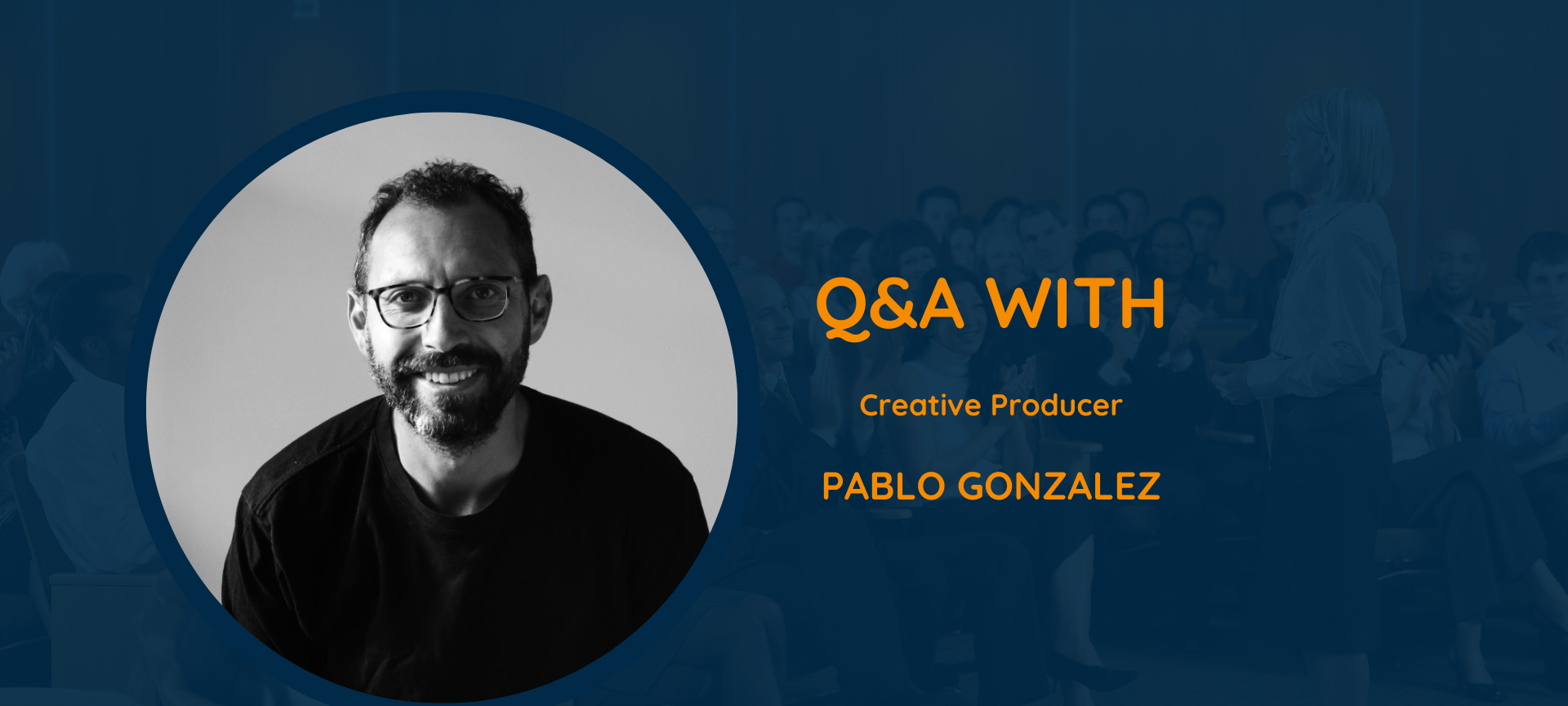 Interview: Pablo Gonzalez On Why It's Time for Non-Government Organisations to Delegate to the Computer
Non-government organizations (NGOs) play an important role in providing support for people and causes in need across the Asia-Pacific region. But they are often heavily under-resourced and understaffed – Microsoft recently shared that at the current rate of inflation, many NGOs are effectively shrinking, which translates to reduced community impact.
Today, we have a range of powerful digital tools and resources available that can dramatically reduce our workloads, increasing our ability to be more productive. Through our partnership with technology social enterprise Infoxchange, supported by Google.org, the Asia-Pacific Digital Transformation Series is a multi-week webinar series featuring regional experts providing free hands-on tips and tools to utilize digital technologies and make a bigger impact.
But what exactly is digital transformation, and why is storytelling so important in creating impact?
We sat down with Pablo Gonzalez – a creative and executive producer, editor, writer, former data analytics officer and researcher – who is one of the program's webinar hosts. We chatted about his upcoming sessions to help not-for-profits build stronger outcomes and methods to better capture data to prove evidence of impact and utilize these data-driven insights to inform grant writing, fundraising campaigns or seek additional support.
With a background in Economics and a Master's Degree in Public Policy, Pablo brings a unique perspective on what is needed for NFPs to use digital technologies to thrive.
IX: Thank you so much for joining us for a chat, Pablo. You've come from a background in social policy and economics before leading strategy and digital capability programs with not-for-profits. Can you share a bit about your work?
Pablo: I'm going to go way back to when I was younger because I used to do social work with remote communities in Mexico back in the 90s. My auntie is a nun and she used to invite me over to do some community work. And I just loved it. I really liked going to rural communities in Mexico and teaching kids topics from math to playing football. I've always enjoyed being part of a group where we learn together. Today, I'm working with organizations, teaching them how to convey a message as clearly as possible, and I love strategy – I like setting up goals with organizations and making them happen. I work with not for profits who have a willingness to make an impact. They know what they want to achieve, but they might not be able to articulate it.
It's important to identify what it is that you want to achieve and know what you want to break down into steps. How are we going to make it happen? How can you implement social change in a way that is more actionable than just having a goal in your head? Implementation might be the toughest part of the process.
IX: Why is storytelling so important? And what does telling a good story from a not-for-profit organization look like?
Pablo: Well, I think it has to do with empathy. So when you tell a story, there might be connections, regardless of where you come from; I think there are some touch points that might generate some empathy with other people. Sharing stories makes us more relatable as human beings, particularly in the social sector, where that component is key.
It's important to find the elements that make a good story. You need your hero and then you have a villain. So for instance, if you're trying to reduce domestic violence, you're the hero, how are you going to reduce domestic violence? What are you trying to fight or what are those things that you want to overcome in order to meet your objectives?
IX: What is the theory of change? And what exactly a change narrative looks like?
Pablo: Well, a theory of change is a tool with which you can present all of the elements that will help you achieve something. So you break it down into those elements, to make sure that your outcomes are achievable. My unofficial definition of theory of change is a story. At the same time, while having a framework is crucial, it's just as important that you believe in your work and that you're doing something of value for your community.
I worked with an organization in Adelaide, Australia, working with children whose parents have been in prison. Using a Theory of Change, we developed actionable goals and outcomes. We were able to gather data that was visually compelling and engaging to attract people's attention.
Clear outcomes and data allows people to understand what you do as an organization. With a Theory of Change in place we were able to make some calculations that could be built into their story, such as how many children are affected, we also found research to learn what was the probability of children whose parents were in prison to end up in prison themselves.
When you have the numbers or the proportions then your story and mission are more compelling to your community, donors, and funders.. This project managed to raise funding from the government. When the government saw the figures, they were like, "Oh, okay. We've got to do something about this!".
IX: Improving your digital capabilities or trying new marketing strategies and methods involves testing and learning. Not-for-profits are often under-funded and under-resourced, with many deprioritising IT and test & learns. What are your thoughts on this?
Pablo: I think that since money doesn't grow on trees for anyone, resources will always be constrained. But it is important to test and also capture the things that you're testing so that you can learn from it. This will help inform your next steps.
Digital transformation is important because I think we should be delegating certain processes to computers within a digital world – particularly with things that require a lot of time and resources. If you can let your digital tools take care of the stuff you don't have time for, it can transform your processes into digital ones so you can better allocate your limited time and resources to do other things.
IX: Do you have any advice for nonprofits who are thinking about undergoing a digital transformation but haven't started yet?
Pablo: My advice would be to map your current processes and identify which ones are priorities and which are the ones that you think computers should be taking care of. Those tasks that can be supported by a digital process can be delegated to technology.
IX: And what can people expect in your webinars?
We'll be doing hands-on activities inspired by my highschool math teacher's philosophy, who used Confucius's phrase, "I hear and I forget, I see and I remember,. I do and I understand." It might have been an elegant way to say we would have some homework to do but I believe in it today. On top of theory, I like having a lot of exercises during my sessions and people can expect that from me.
Pablo will be leading four upcoming webinars during the Asia-Pacific Digital Transformation Project:
November 17th: Google Workspace for NFP Staff, register here
December 6th: Theory of Change to Articulate Your Outcomes and Impact, register here
December 7th: Project Management Fundamentals here
December 8th: Simple Google Data Capture, link will be available when you register for previous webinars
To sign-up for the free webinar program, visit here.
If you're in Australia, you can find the program here or in New Zealand, find them here.