Technology for social justice
Helping people on the path to employment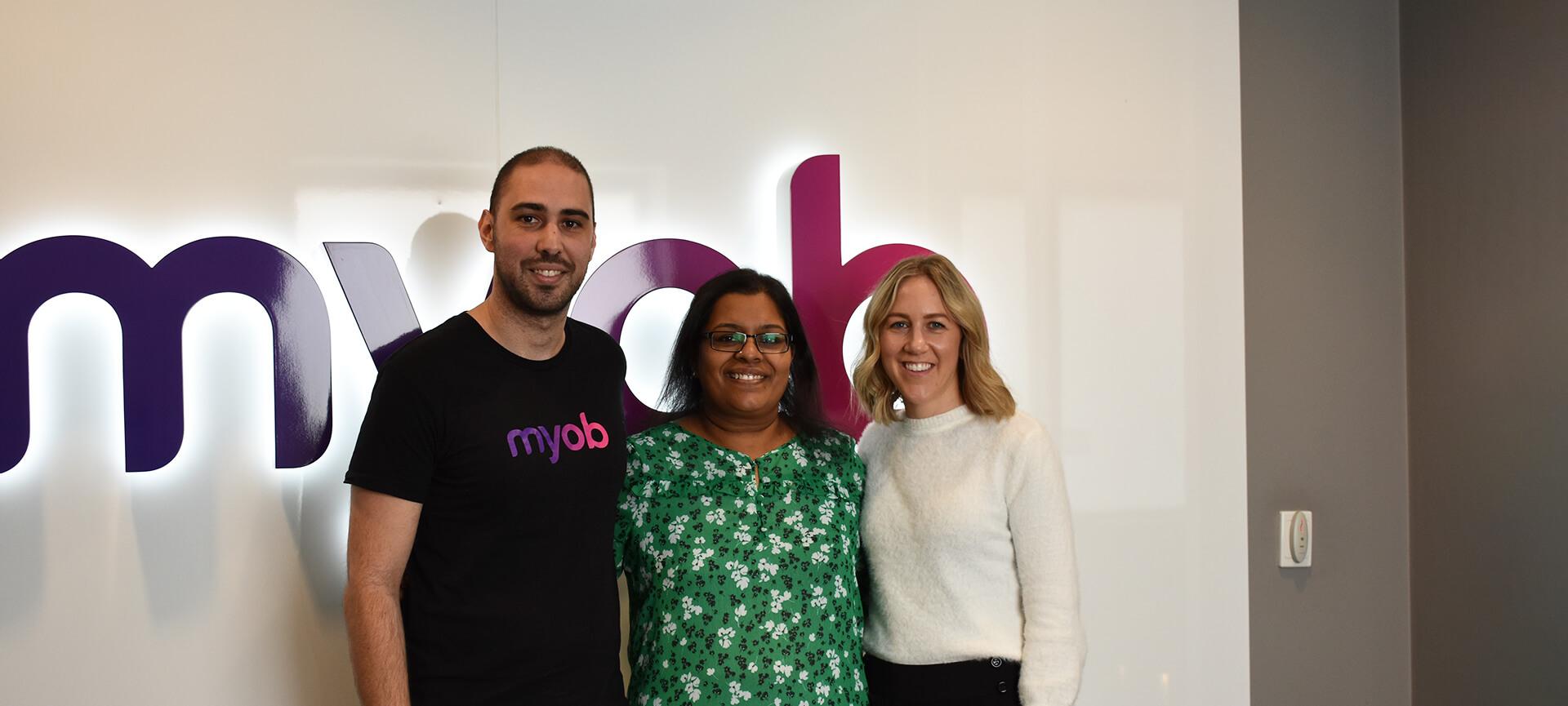 Helping people on the path to employment
I CAN with MYOB
" If I hadn't applied for the I CAN with MYOB program I wouldn't have had the opportunity to go on this incredible journey and ended up where I am today. "
When Madhuri Nadimpalli applied for the I CAN with MYOB program she had been out of the workforce for 15 years and her confidence was pretty low.
Two years on, she's landed the perfect job and is thriving in her new role.
I CAN with MYOB offers a chance for job seekers who have experienced barriers to employment to kick-start a career in bookkeeping by supporting them to complete a Certificate IV in Accounting and Bookkeeping.
Participants also receive employment support, work placement opportunities, work skills sessions and mentoring with industry professionals.
Now in its second year, the program is a partnership between Infoxchange, MYOB, Monarch Institute and the Association of Accounting Technicians.
Madhuri was part of the first intake of students when I CAN with MYOB launched in 2017.
She left the workforce when her first son was born 15 years ago. Her second son, born 16 months later, has autism and requires a lot of support.
As a single mum, re-entering the workforce was an extremely difficult prospect. Then one day in 2017 she received a call from her job provider that changed everything.
"He said there was this program that Laura from Infoxchange had spoken to him about and he thought I would be a suitable candidate," says Madhuri.
"I hadn't given an interview in years and the thought of it just made me so nervous and anxious! I really wanted this opportunity so badly."
Madhuri was over the moon about being accepted into the program.
"There were challenges along the way such as kids being sick and not being able to make deadlines. But luckily there was so much understanding and support [from the program partners]."
"The best part was that the eight of us that were chosen formed a good friendship. There were some who had progressed further than others and they would help out the ones who didn't understand."
Madhuri passed the course with flying colours and graduated last year in front of an audience of hundreds.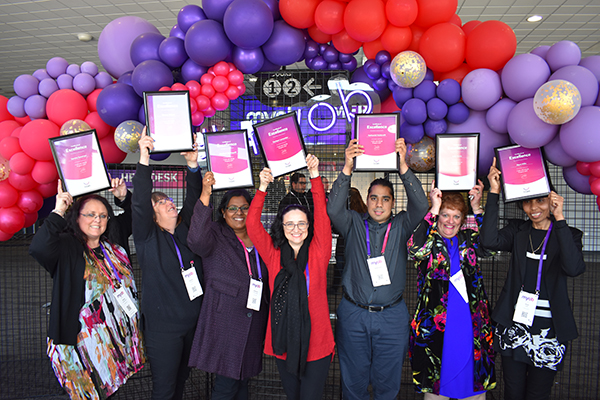 Madhuri (third from left) and her fellow students graduate at the MYOB Partner Connect conference, September 2018
Then Madhuri came across an intriguing job ad. It sounded perfect in every way – it was part-time, close to home and her son's school and it was at MYOB.
She had to get through multiple interviews, and it was tough going.
"My only work experience examples were from 15 years ago. After the interview I was very dejected. I thought I didn't do well at all."
"When I did get the call that I got the job I was speechless. This is a big thing for someone like me who is constantly talking!"
The MYOB team have gone out of their way to help Madhuri settle into her new role. Still, it's been challenging.
"It's been very hard to return to the workforce because my younger son doesn't want me to go back to work and that makes me feel so guilty. But at the end of the day I'm doing this not just for myself, but for my boys too."
Madhuri is now feeling more settled in her new role and positive about her future.
"MYOB is a great place to work and I look forward to this new adventure."
"If I hadn't applied for the I CAN with MYOB program I wouldn't have had the opportunity to go on this incredible journey and ended up where I am today."
Find out more about I CAN with MYOB
Stay up to date with I CAN with MYOB announcements – sign up to our monthly newsletter.