IT careers for youth
We've joined Microsoft to launch our Youth IT Careers program to help young people start careers in IT.
We're seeking 18-26 year olds who have a strong interest in IT but face significant barriers to work and study. Applications close Sunday, 22 March.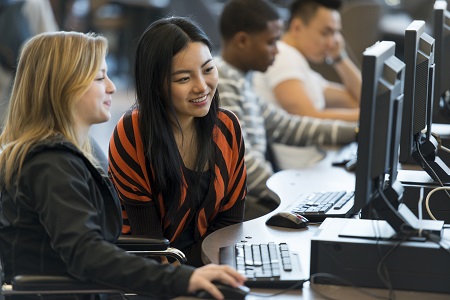 To begin with, the program will be based in inner-Melbourne but we hope it will grow.
We're looking for young people who have a strong interest in IT, a willingness to learn, are engaged with a youth support agency, are experiencing significant barriers to ongoing study or work and do not have a Certificate II or higher.
The participants need to be able to commit to a one-year program, which includes six weeks' training (Certificate II in Information, Digital Media and Technology plus Microsoft Academy) and a six to 12 month placement in a Microsoft partner organisation.
Participants are also expected to complete certificate III in IT during their job placement.
The employers and youth support agencies will fully support the training and employment needs of trainees during the program.
Find out more about Youth IT Careers