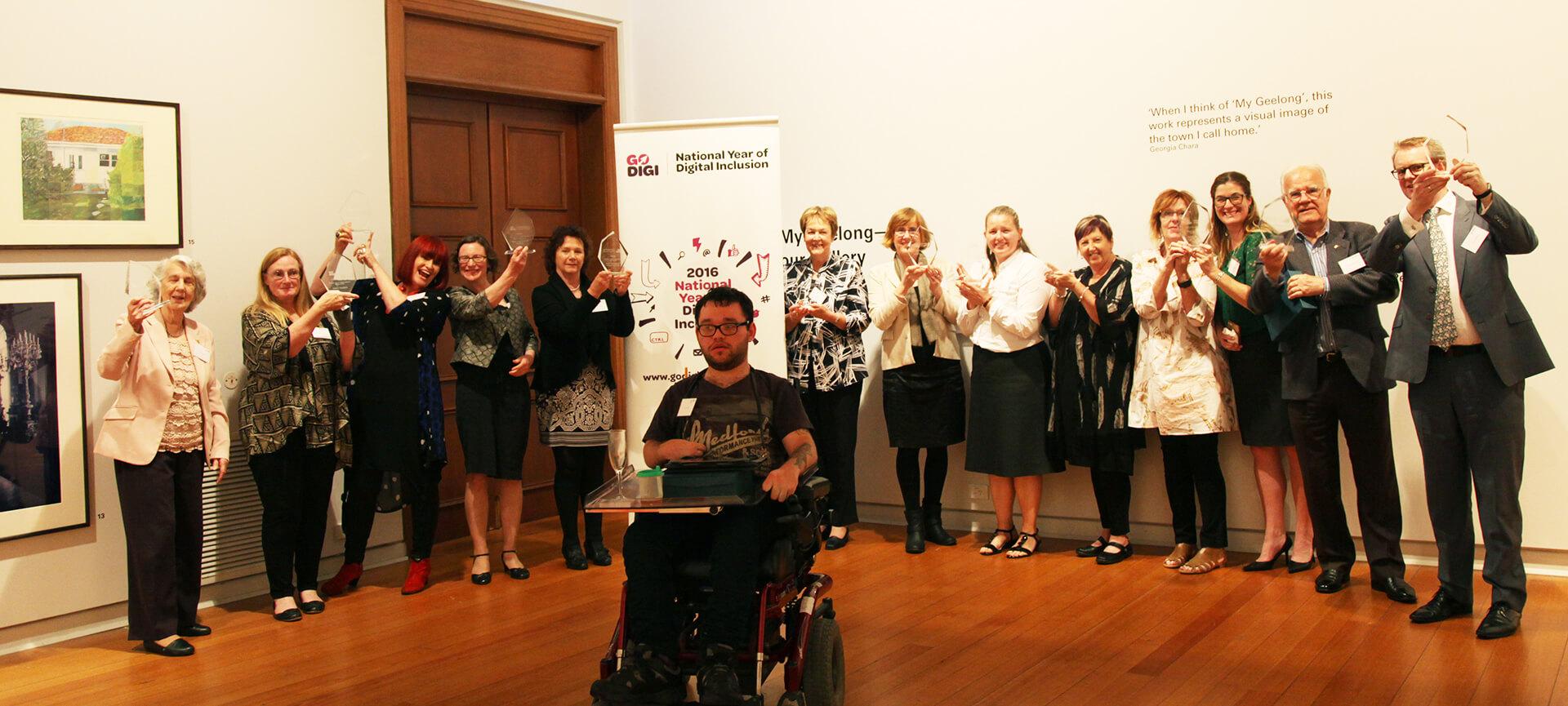 Celebrating the National Year of Digital Inclusion
Last week at the Go Digi National Year of Digital Inclusion Awards, we reflected on the highlights of the year and celebrated the achievements of the individuals and organisations who have helped their communities build digital skills.
The celebration was a wonderful way to cap off a busy year aimed to help people to realise their online potential, raise awareness of digital inclusion at all levels of society and celebrate the benefits of digital literacy and digital inclusion through events across Australia.
The awards reception showcased some of the inspiring contributions made by network partners, mentors and learners.
The Learner Award went to Jono Bredin, who has lived with cerebral palsy from birth.
This year Jono took the huge step of moving out of the family home, has started a public speaking business and produces a brilliant website showcasing his life.
"Without the technology, I think I wouldn't be the independent person I am today," Jono says.
In the National Year of Digital Inclusion:
Go Digi supported learners, mentors and developed network partnerships with over 350 organisations across Australia.
With support from our network partners, we delivered over 2000 face-to-face digital learning events aimed to take learning out of the classroom and into the community.
We developed over 70 learning guides to help people get active and feel confident online.
We worked with 14 Go Digi champions to help to spread the word about the National Year of Digital Inclusion.
We put digital inclusion on the national agenda with a media reach of over 27 million.
"With the support of Australia Post and our network partners we've hosted events in all major capitals, and have helped over 300 000 people realise their online potential," CEO of Infoxchange, David Spriggs, says.
Thank you to everyone that has been involved in the National Year of Digital Inclusion, in particular to our partner Australia Post – we couldn't have done it without your support.
Keep in touch to find out what's next for Go Digi or follow us on Facebook and Twitter.