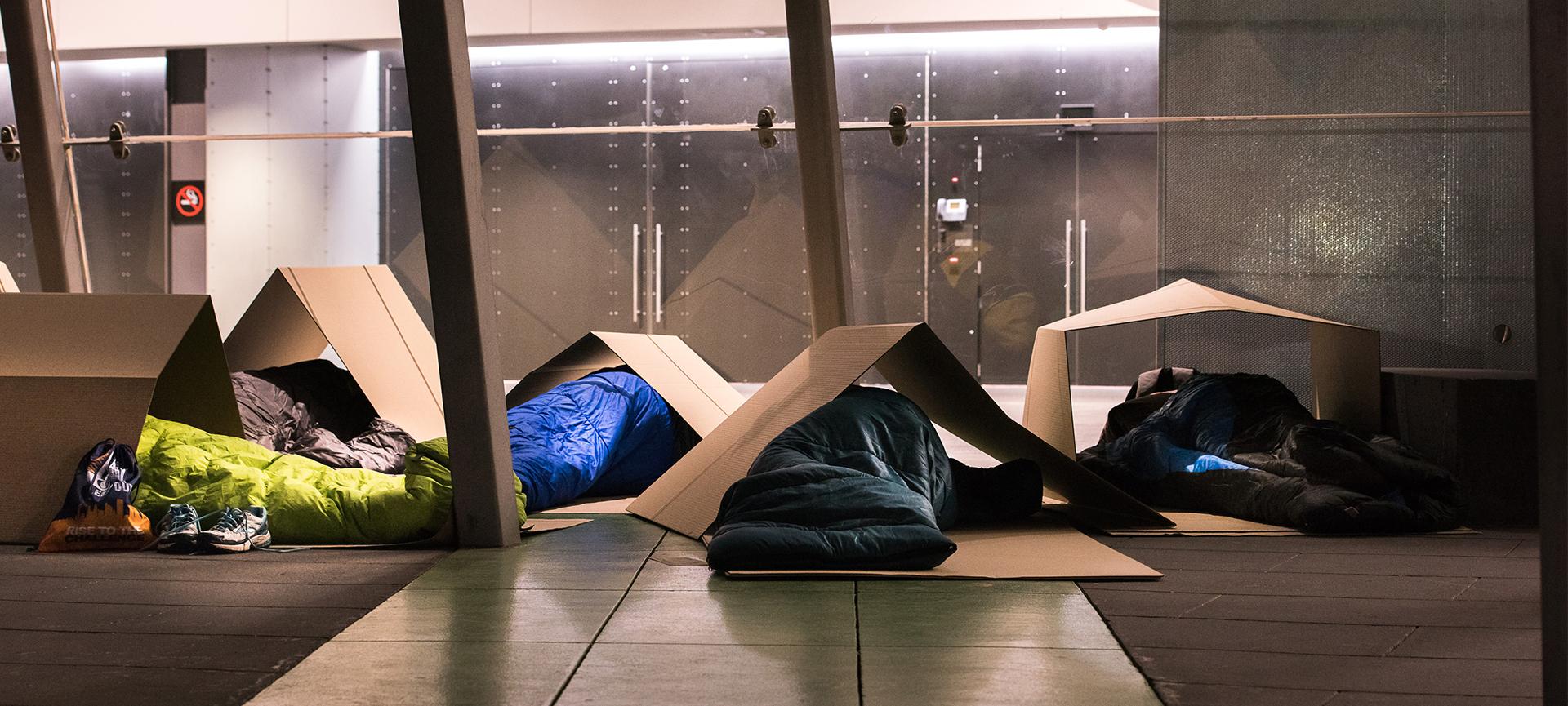 Support domestic violence victims through the CEO Sleepout
In the lead up to the Vinnies CEO Sleepout, a campaign asking the community to spare a thought for people who experience the harshest side of the cooler months, our CEO is calling on support for the final fundraising sprint.
It's been more than 12 months since Infoxchange launched Ask Izzy, the mobile website that connects people who are homeless with essential support services.
With over 272K searches Australia wide, over the past 12 months Ask Izzy has helped people in crisis connect to housing, food, everyday support, money and counselling services.
From those searches, we can see the biggest users of Ask Izzy are women and children fleeing domestic violence. While it is a sad statistic, it is line with other data that tells us that domestic and family violence is the largest single cause of homelessness in Australia.
This scenario is all too familiar for Nicole*, who suddenly found herself out on the street after fleeing from an abusive partner.
"I didn't even have time to grab my handbag - no ID, nothing. I just left and I ran. I was living in the country so I hitchhiked to Melbourne," Nicole says.
"When I got to Melbourne I just thought, I'm not going back, I can't go to any friends or family for support, so I just have to work it out from here."
Ask Izzy aims to help people like Nicole by asking questions about what they need and then showing the nearby services that can help.
But Ask Izzy is only part of the solution. Homelessness programs around the country need funding, which is why Infoxchange CEO David Spriggs is taking part in the CEO Sleepout again this year.
Please help support those most in need. You can make a tax-deductible contribution at Vinnies CEO Sleepout. 
*Name has been changed to protect the individual's identity.