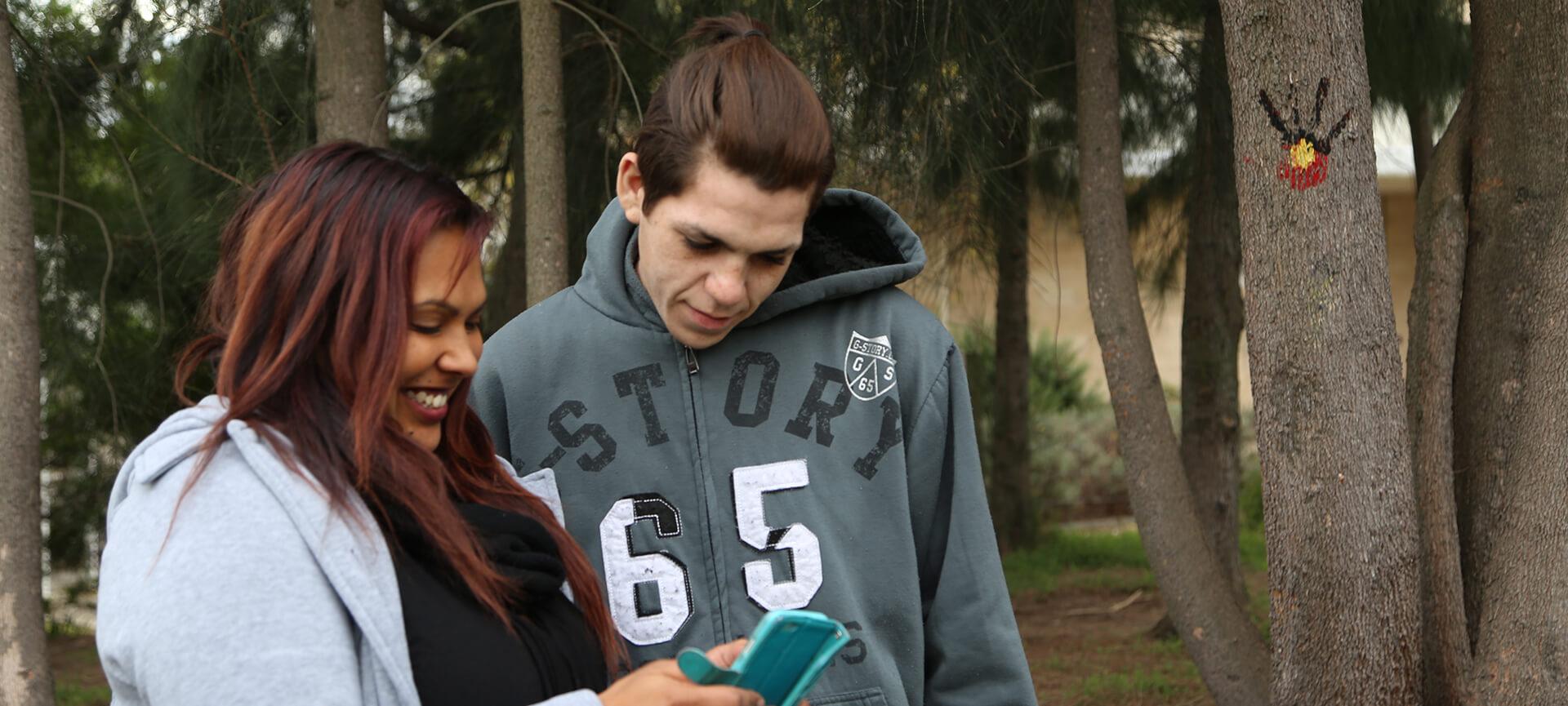 Tech helps young people help themselves
When teacher Tina Sahin goes to work each day at Kangan Institute, she's never quite sure what she'll be faced with.
As an educator and mentor, Tina's students often come to her for support when they are facing situations outside of their studies, including homelessness.
"Sometimes things will be good for a while and then, things just pop up. So on any given day you'll have one or two [students] that might have issues going on," says Tina.
Often Tina is their only means of finding help, or the services they need. But with the assistance of Ask Izzy, the mobile website that connects people in crisis with essential services, educators like Tina now have a fast and easy tool on hand to support their students' wellbeing.
"It's a lot of pressure on me to provide them with the support they need. Ask Izzy takes some of that pressure off," Tina says.
Tina had a student come to her after he found himself without a home and had to move in with a friend. The situation took a turn for the worse when his friend began exposing him to drugs.
Not wanting that kind of life for himself, the student asked Tina if she could help him find somewhere else to live. Tina suggested the Ask Izzy website.
"Having the student use Ask Izzy allowed him to secure temporary accommodation until transitional housing is allocated," says Tina.
Tina says her students have been using Ask Izzy not only in times of need, but also to find food services and using it as an everyday type of tool.
"I think it's a good thing that they start to use it like that, so then if something does happen and there's a problem, they can refer back to it and say, I've used it before for this, so I know how to use it for anything else." 
It's a lot of pressure on me to provide them with the support they need. Ask Izzy takes some of that pressure off.
Tina also believes the upcoming changes to the Ask Izzy website — including a more welcoming design, improved Aboriginal and Torres Strait Islander service listings, and the ability to find services more easily — will be a huge help to Aboriginal and Torres Strait Islander youth.
Look out for the new look and feel later this year, as Ask Izzy expands to improve Aboriginal and Torres Strait Islanders' access to health and wellbeing services.
Ask Izzy was developed by Infoxchange in partnership with Google, realestate.com.au and News Corp Australia. Ask Izzy for Victorian Aboriginal Communities is funded by the Victorian Government's Public Sector Innovation Fund.