Small business making a big difference in a young person's life
This story was originally published on the Microsoft Business Partner blog as part of the 2017 Microsoft Summit.
Arthur Tomaras has been working in IT for more than 20 years. His current role as Sales Manager at Ingen IT includes introducing new products and services, business development and growing the client base.
Giving back to the community is an important part of Arthur's personal philosophy and it's important to Ingen IT as well.
Established in partnership with Microsoft , Youth IT Careers supports young people, who have struggled to find employment or remain in school, to complete IT training. At the end of the training, graduates are supported into employment.
 Hearing about the Youth IT Careers program, Arthur approached Infoxchange wanting to see how Ingen IT could get involved with supporting young people into employment. Arthur was looking for a Level 1 technician, someone fairly young who was keen to kick start their career in the IT industry.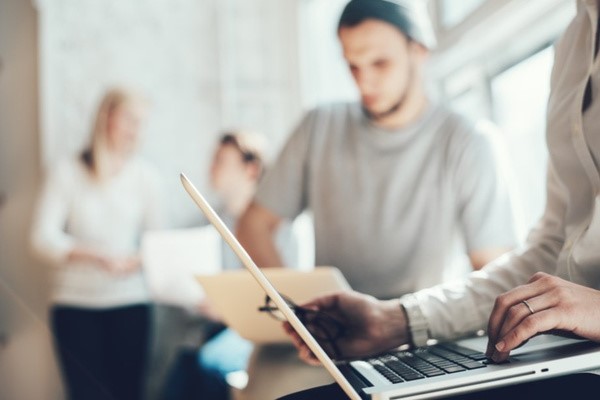 Arthur appreciated the Youth IT Careers philosophy of giving a start to someone who had come from a disadvantaged background and was taken aback by how hands on and efficient the process was. 
"Infoxchange took a different approach to your typical recruiters. Andreas, the Program Manager, actually took the time to find a candidate that was a good fit for our business as well as having the technical aptitude. He came into the office, met us and looked around before he recommended anyone," says Arthur.
And that's how Arthur came to meet our Youth IT Careers graduate Leo Lai. 
Leo has a real passion for technology. He's always had an interest in computers and how they work and has assisted people with their IT issues wherever he could.
He had previously held jobs in fast food and hospitality but wanted to build a career where he could follow his passion.
After completing the Youth IT Careers program Leo was then  referred on to  Ingen IT.
"Infoxchange was happy with my performance throughout the program and at the mock-interviews, so they recommended me to Ingen IT," says Leo.
Ingen IT is a small company and they immediately knew Leo would be a good fit. Arthur says technical aptitude was not their main concern because they had decided they would take someone on and train them but fit was really important, and Leo ticked all the boxes.
"Leo was able to understand our ethics and become part of our drive very easily. His role gives him the chance to do a range of things from taking support calls to setting up computers and working on software applications," says Arthur.
The entire team at Ingen IT feel bringing on a Youth IT Careers trainee is a win-win situation. It's been a positive experience for all staff and they would recommend any organisation to get involved in supporting a young person to kick start their career.
---
Keen to help a young person kick start their career? Get in touch or find out more.