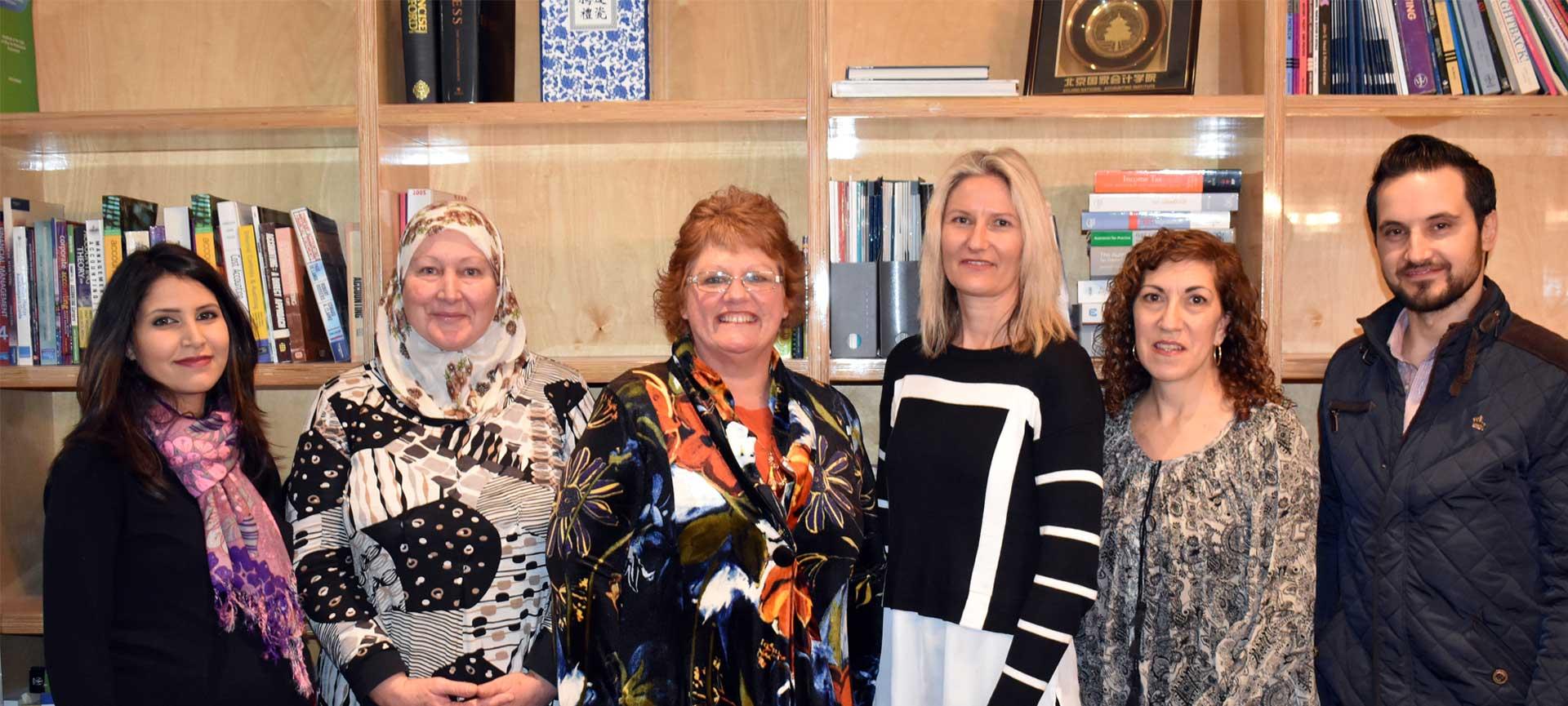 New I CAN with MYOB students are passionate about kick starting their bookkeeping careers
For people facing disadvantage and barriers to employment, getting practical job support and training to get a foot in the door can be invaluable.
I CAN with MYOB offers a chance for job seekers to kick start a career in the bookkeeping industry, delivering potentially life-changing outcomes for participants who have faced barriers to employment such as low education levels, culturally and linguistically diverse backgrounds, disability or health issues.
Now in its second year, the program is a partnership between Infoxchange, MYOB, Monarch Institute and the Association of Accounting Technicians.
This month we welcomed eight new students from a diverse group of cultural backgrounds and ages, and with a range of work and life experiences. What the students have in common is their passion to develop their personal and professional skills.
"[I want] to develop myself and be able to get a certificate to help me find a good job," says new student Sally Almukhtar.
"I [wasn't] a permanent resident before, so that was a struggle for me to study or find a job, plus I haven't had Australian experience. I feel so excited and trusting that this program will help me to get what I want."
Nimet Kesici says that now she's begun the program there is no looking back.
"Being on Newstart is not a fun place to be. As it had been so long since I had been at school I found it hard to start studying but once I started there was no stopping me."
"I believe that it will open opportunities that I thought were closed to me."
Joining us in welcoming the new students was Sally Harris, who recently became the first student to graduate from I CAN with MYOB. Before applying for the program, Sally had been out of the workforce for years due to mobility issues and an ongoing disability.
"I tried applying locally for jobs, but it became a real challenge. I applied for the I CAN with MYOB program, and it gave me some hope – if I could get a qualification, it might improve my job chances" says Sally.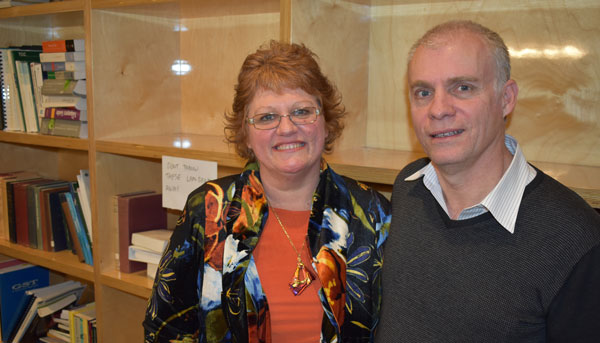 Sally Harris and 'study buddy' husband David
Now that Sally has handed in her final assignment she is ready to get stuck in and gain real hands-on experience in the field, ultimately working towards her dream of managing her own bookkeeping business.
Sally's advice to the new students is to jump in to the program with both feet.
"Go for it with all you've got and don't look back! You can be given many gifts in life but they often run out and become short lived," says Sally.
"But this program, if you allow it, can set you up for life – even when you are older. Not only does it improve your work skills but it also improves your personal skills, building your confidence and being a team player".
Find out more about I CAN with MYOB
Stay up to date with I CAN with MYOB announcements – sign up to our monthly newsletter.