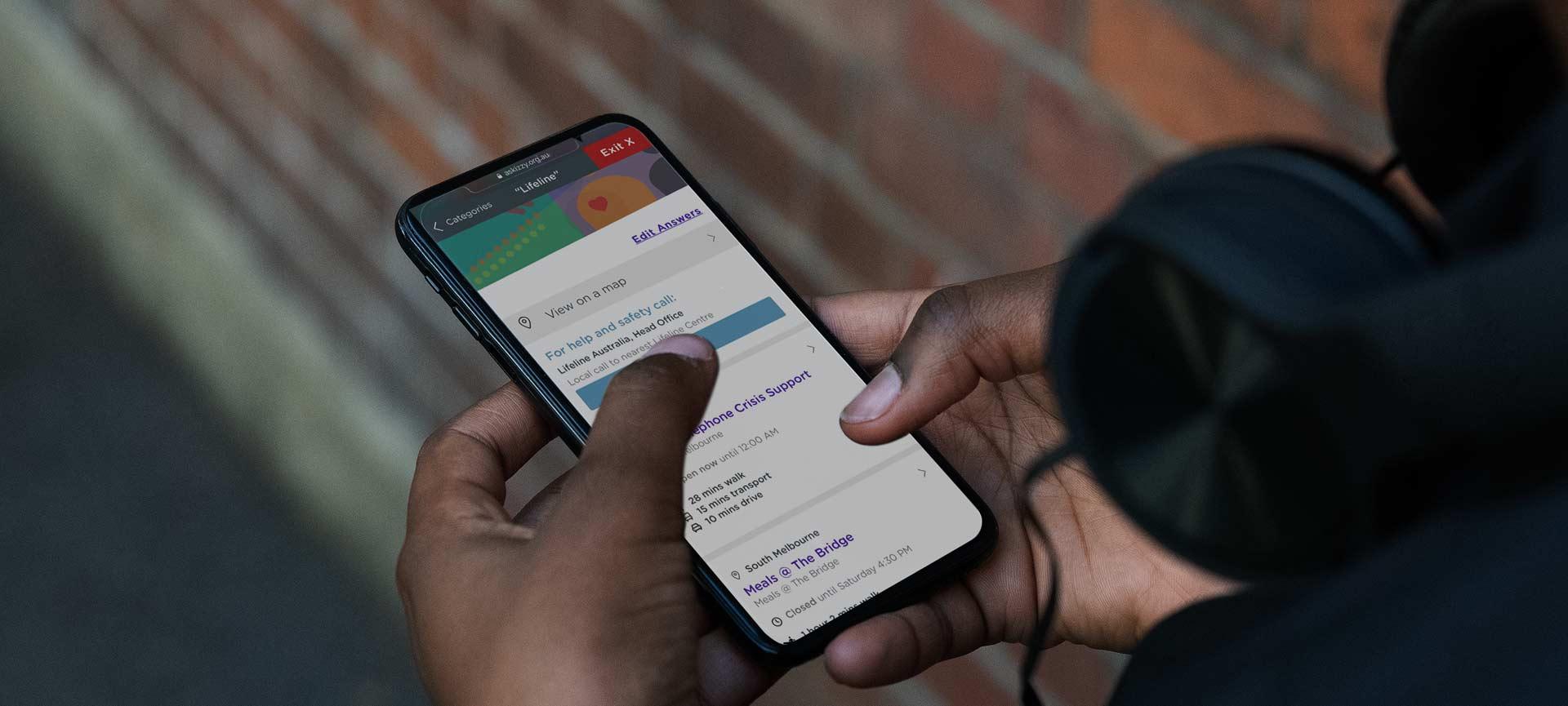 Ask Izzy participant advocates for better mental health
Please note that suicide and its contributing factors are discussed in this article and may have a triggering effect. If anything here concerns you, please call Lifeline on 13 11 14 at any time.
One in five Australians are affected by mental illness. This Thursday 10 October, Mental Health Day aims to shed a positive light on mental health and achieve better mental health for all Australians.
Elvis Martin is a young man who is very passionate about educating people about mental health and suicide prevention. We first met Elvis through his Peer Education role at the Council to Homeless Persons when we were looking for community input into Ask Izzy, our mobile website that connects people with housing, a meal, money help, counselling and more.
Co-design with people with lived experience is an essential component of our work on Ask Izzy. Over the years Elvis has contributed to Ask Izzy both as a participant in co-design workshops, and as a co-facilitator and speaker, drawing on personal insights from his experiences of homelessness and mental illness.
Elvis recently visited Infoxchange to share about some of his experiences with our staff and tell us how they led to his involvement with Ask Izzy.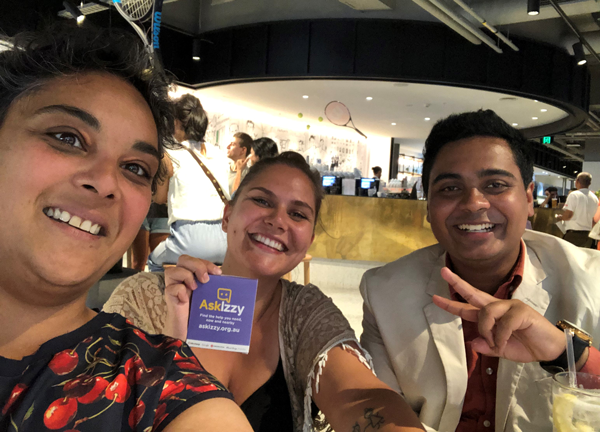 Elvis with Sam and Leena from our Ask Izzy team
Elvis came to Australia as an international student when he was 17. It was a very tough time for him – his family had disowned him because of his sexuality and because he chose not to follow his family's religion. English was not his first language, and he had no friends or family around to help when he was feeling low.
"There was no support for me ... I decided to take my life and jumped into Dockland Harbour to kill myself and ended up in hospital for six months in recovery," Elvis says.
After getting over his hypothermia, Elvis was transferred to a mental health facility for young people. He tried to take his life many more times, moving back and forth between the ward and emergency department for over a year.
Eventually he connected with a nurse who gave him some important advice: "You don't choose who your family will be. So choose friends who can be your family … and try to do something with your life that you feel proud of."
"Because of that conversation, I'm here today," Elvis says.
In the years that followed, Elvis decided that his purpose was to advocate for people who had had similar experiences. He began volunteering with organisations working in the areas of mental health, domestic violence, LGBTI+ rights and homelessness, including his work with Ask Izzy and as an ambassador for RUOK?.
We continue to call on Elvis regularly as an advocate for young people when designing new features for Ask Izzy.
Ask Izzy and mental health
Ask Izzy can connect users to a range of mental health support services and counselling. It is anonymous and free to use. Visit www.askizzy.org.au to find the help you need, now and nearby.
Ask Izzy lists more than 21,000 mental health services across Australia.
Last year there were 55,964 searches on Ask Izzy for help with mental health issues.
Get help
If you're experiencing a personal crisis or thinking about suicide, help is available.
Call Lifeline's 24-hour crisis support and suicide prevention line on 13 11 14 at any time.
Or search Ask Izzy to find support services in your area.