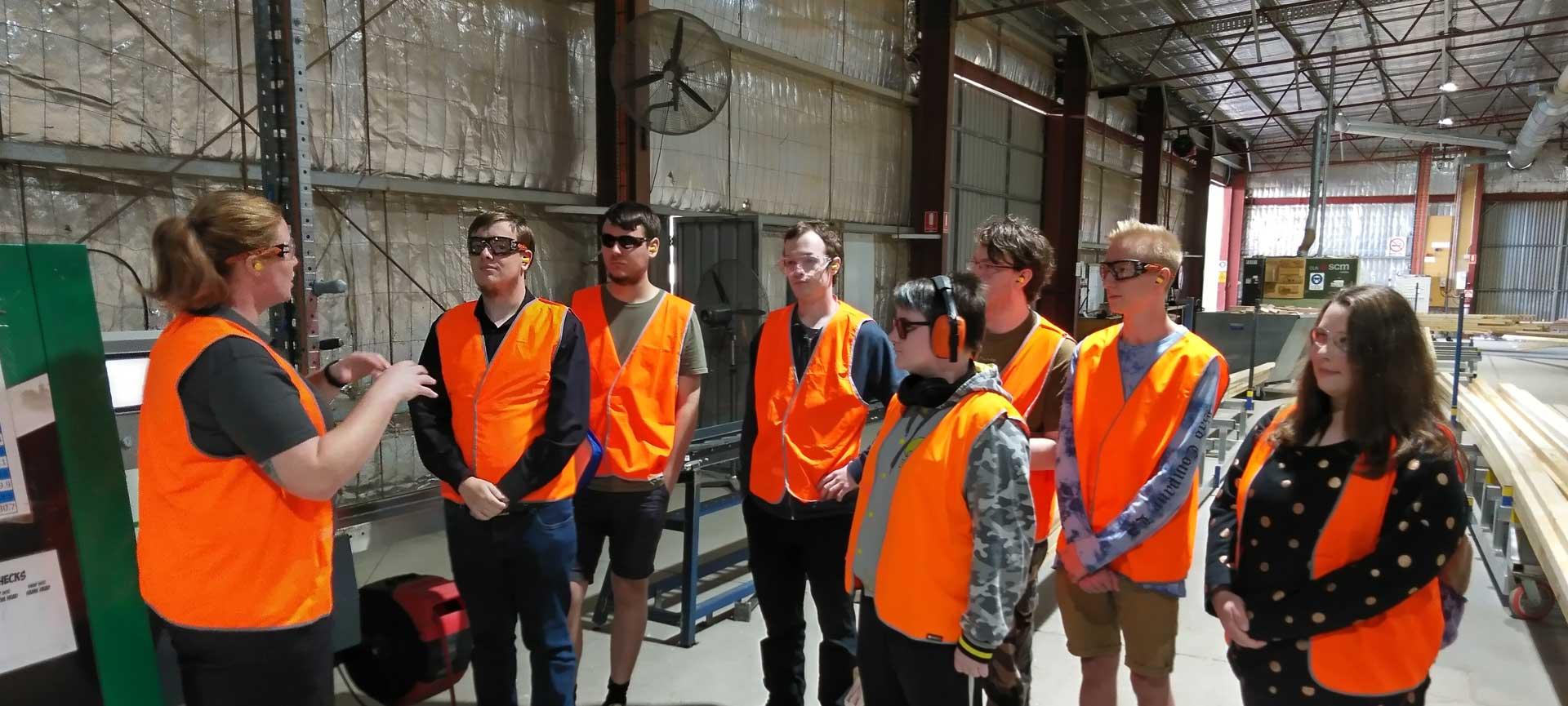 Tech Ready students get a taste of regional tech
After a successful run in Geelong last year, we recently launched our Tech Ready program in Wangaratta, Victoria – and the new students are already off to an industrious start with a tour of local processing and packaging business Merriwa Industries.
Supported by the Victorian Government, Tech Ready aims to provide pathways to education and employment in tech for young people in Wangaratta, Shepparton and Geelong.
The program is delivered In Wangaratta by Infoxchange in partnership with GOTAFE and NE Tracks LLEN. Tech Ready students are provided free tuition in Certificate III in Information, Digital Media and Technology as well as work readiness training, connections to local industry and help to transition into employment and traineeships.
Connecting with local industry is a key component of the Tech Ready program. As part of their recent industry tour, students learned about the different technologies in use at Merriwa including manufacturing technology, packing sensory automation and communications tech.
"I wanted students to understand that it's not only IT companies that need to employ people in tech," says Infoxchange Program Coordinator Laura Notman.
"These skills will be highly valuable for all industries and the opportunities are so diverse. It's about exposing them to opportunities and getting them to think more broadly about what a career in technology means."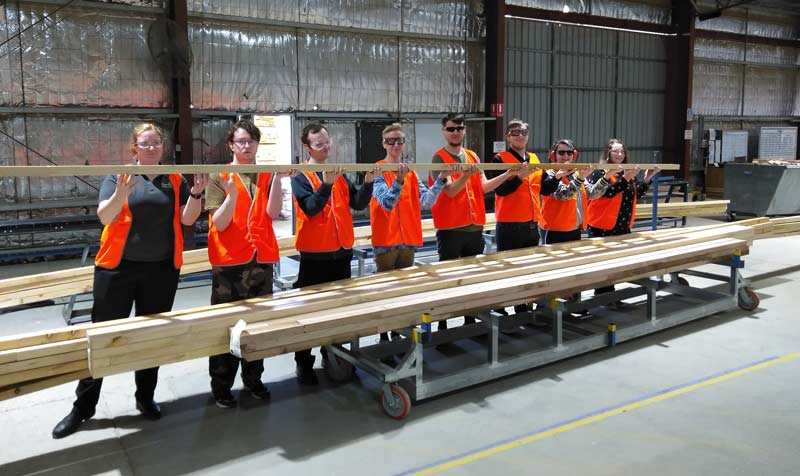 Tech Ready student Katelyn McDougall says she had a great experience at Merriwa.
"I got a lot out of our visit. I learnt a lot about how they use technology to cut the wood – it's all done by computer – and how they use apps a lot for organising things like meetings and parties."
Katelyn was surprised to find out the extent to which technology is used in businesses like Merriwa.
"The tour of the food packaging got me really thinking about how much work and technology goes into unpacking and sorting fruits through machines and how they use machines to create all the packaging for Woolworths, it was amazing to see."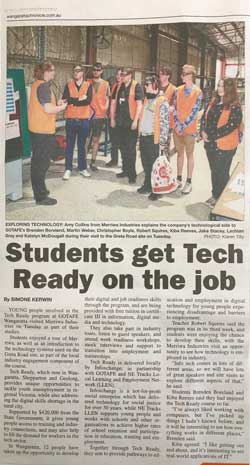 Demand is growing for workers with tech skills and regional communities stand to gain huge benefits from leveraging digital technologies, but there's a digital skills gap in regional areas that's holding them back. Laura says she wanted students to see how technology is becoming more and more important in every industry.
"It's important because often people don't get this kind of exposure to seeing technology in the real workplace, particularly in regional areas," she says.
"Employment opportunities in technology will continue to increase and this hopefully gives students more motivation to continue to study and potentially work in the technology field."
Katelyn says she's looking forward to continuing Tech Ready and excited about the employment opportunities it could open up.
"I enrolled in the Tech Ready program in a hope to meet people with similar interests, meet professionals to get a feel for what it's like to work with tech, to further my knowledge in technology – and most of all to get employment in the future," she says.