Building financial capability through digital skills
Since COVID-19 hit, more Australians than ever have been experiencing financial stress. This has highlighted a need to help those most vulnerable make more informed decisions when managing their money online.
Late last year we made an announcement about Connected Future, a new initiative from Infoxchange, Credit Union Australia (CUA) and the Australian Red Cross to help vulnerable Australians gain the skills they need to increase their financial capability. Together we have extensive expertise in financial management, digital inclusion and establishing social wellbeing programs across the country.
Over the past few months we've been designing a new online learning program to help people to more confidently manage their money online.
What we did
The first step in developing a new learning program was reviewing what the literature says about how digital skills support people with low incomes to have a better understanding of how to manage their money.
We also looked at:
What makes digital education programs work and how we can bring the user to the centre of our thinking when developing our program. The Nesta EAST framework provided us with four key rules to take into account in our design process: make it easy, attractive, social and timely.
What makes financial education programs work
The final key component was our co-design with 39 people (many of whom were on a low income) across regional South Australia, Brisbane and Victoria. We ran focus groups and had one-on-one discussions about their digital skills and activities, and their current financial capabilities and needs.
Mapping participants' digital and financial skills: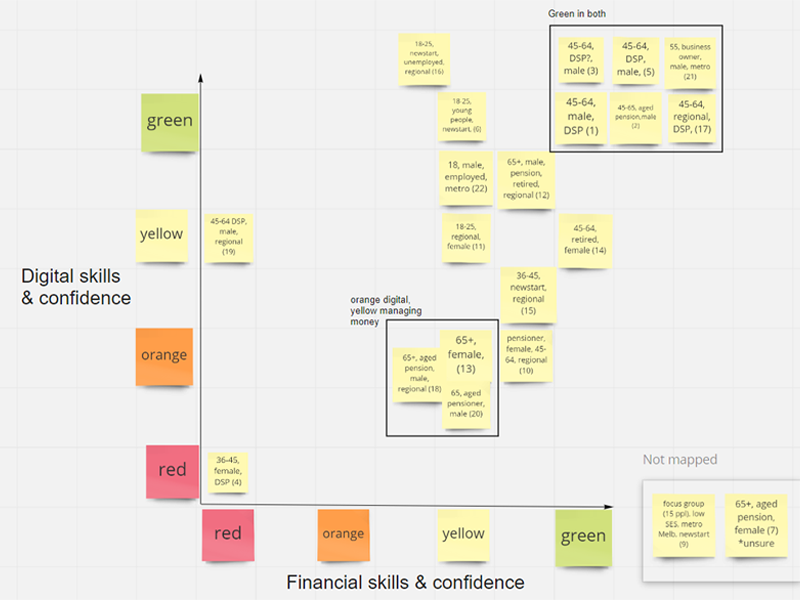 What we found out
Our key findings were:
Most of our co-design participants use smartphones as their primary device, but not everyone had a banking app on it. Some people preferred using their bank's website to do banking.
Scams are the biggest money worry when thinking about doing anything related to money online. While "being scammed" was a concern, some participants didn't feel like they had tips and tricks to know what to do or what to look out for.
Many participants believed that by 2030 all banking would be digital, but they still weren't compelled to start preparing for this now by learning any new digital skills. One participant said, "In ten years' time maybe I'll be forced to use online banking. I may not have a choice about it."
Younger people were actively using their bank app or other "top-up" savings apps to track spending and save money. Older people weren't as confident, and many felt confused by apps.
Topics of interest: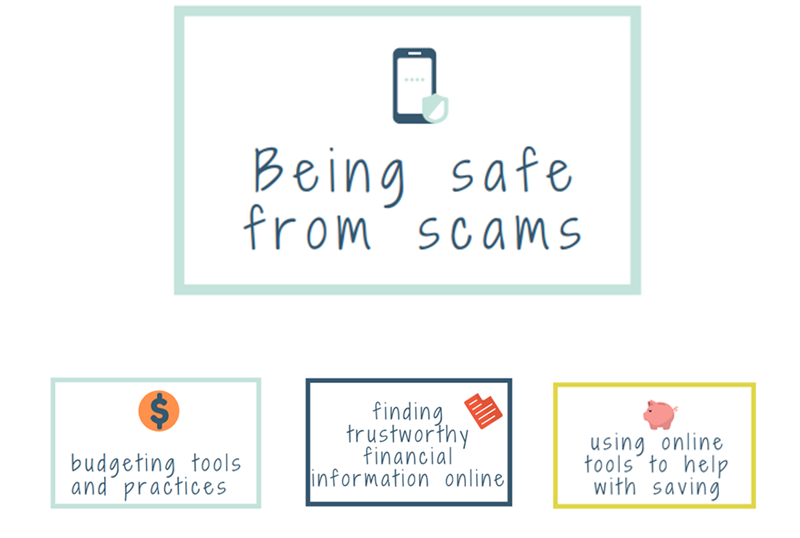 Banking in 2030 attitudes: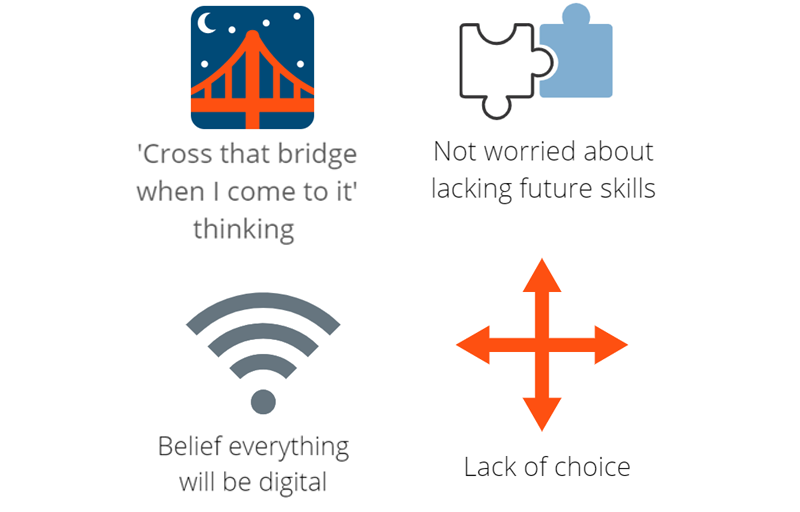 What's next
Using our research and co-design findings, we're now at the tail end of developing two new courses that aim to improve financial capability: "Simple ways to keep your money safe online" and "Tools and tips to keep your budget on track".
The courses will be available across Australia as part of our Digital Springboard program, but unlike other Digital Springboard courses, the new curriculum has been created with online delivery in mind. Courses will be delivered via webinar by CUA as well as other trusted, local delivery partners starting in the next few months.