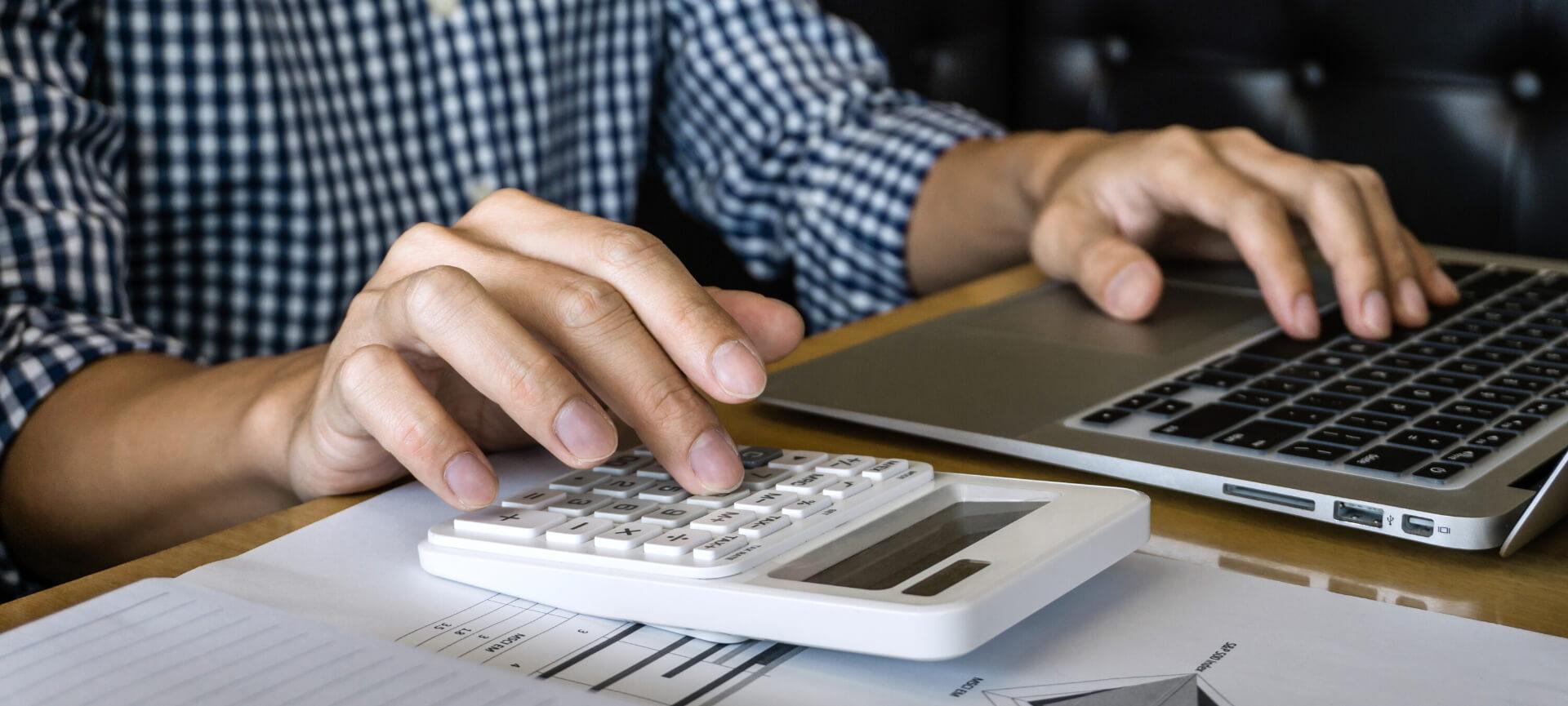 How much you should spend on IT next financial year, and what to spend it on
Of the many things we're all learning from the COVID-19 pandemic, one of the biggest lessons has to be how important it is to have good, reliable technology.
There's never been a more crucial time for the not-for-profit sector to continue their important work of helping people and communities in need, but lockdowns and social distancing have presented new challenges to the way we work that perhaps many organisations weren't prepared for.
Luckily we live in an age where technology can solve a lot of these problems, but without the appropriate amount of investment and attention, not-for-profits can soon find themselves falling behind in all things digital – and in turn, missing opportunities to make a big impact.
Below we've broken down our recommendations on how much you need to be spending, and what you need to be spending it on, to ensure your organisation continues to thrive in our post-COVID world.
So how much should you budget for?
Our 2019 Digital Technology in the Not-for-Profit Sector report found that on average, not-for-profits spend 6 percent of their operating expenses on technology, or $3,655 AUD per FTE in Australia and $3,121 NZD per FTE in New Zealand per annum.
Obviously every organisation is different and will have slightly different needs, but as a general rule you should be allocating around 3-6 percent of your organisation's total operating budget to technology.
What you should be spending your technology budget on
Expertise
If you find that you're busy troubleshooting IT issues every other day, it's likely you're wasting time and losing sight of much more important work you should be focusing on.
Unless you're a larger organisation with your own internal IT department, it's a good idea to invest in external contractors such as our IT support services.
It's also far more cost-effective than trying to do it all in-house – most organisations can't afford to hire a networking expert, a security expert, a cloud expert etc. Paying for external specialists only when and if you need them will save you a lot of money over time.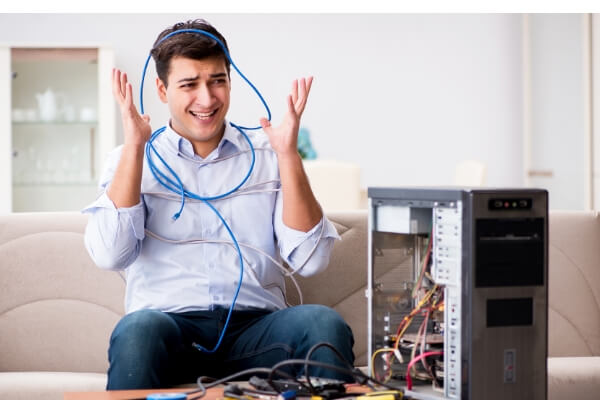 Don't be like this guy - invest in professional IT support and leave your technology problems to the experts.
Infrastructure and cloud systems
This includes things like servers, internet, telephony, cloud and other networking.
Again, good investment in this area will keep your staff working efficiently. Unreliable infrastructure just leads to frustration and precious time wasted when you can't connect or access the files you need.
If you haven't already, you should be looking at moving to the cloud. The COVID-19 pandemic is a great example of why having flexible, reliable and secure systems in place is so important for business continuity.
Being properly set up for remote work has never been more crucial to keeping people employed and ensuring your business is adaptable in these ever-changing times.
Hardware
This includes laptops, PCs, printers and any other devices your staff use.
Investing in good, up-to-date hardware saves time, stress and keeps your staff efficient – no one wants to be waiting 10 minutes for their PC to load.
It also means you won't fall behind in terms of using new technology, software and apps – your devices need to be able to keep up with processing power for new technology as it becomes available.
If you can, choosing hardware that can be included in an IT support agreement with an external provider (like us) will also save you money in the long run.
Data and security
This includes anti-virus software, malware protection and data backups.
As technology advances, so do phishing attempts and hackers' sophistication in finding different ways of breaking into your network.
Malicious cyber activity has also risen sharply in the wake of COVID-19, so there's never been a more crucial time to ensure you have robust security systems in place that are monitored frequently.
Upgrades, reviews and audits
It's always worth reviewing your current technology environment (or enlisting the help of IT experts to do it for you) to help identify areas in need of attention or improvement.
This coming financial year, some projects you might consider investing in include:
Security audit – review your information security practices and ensure your organisation's information and data stays safe.         
IT refresh – take a look at your current hardware and infrastructure to check if it's performing well enough to meet the needs of your staff and their important work. If not, it's time to upgrade.
Move to the cloud – in this post-COVID world, there's never been a more crucial time to make the move to cloud systems to ensure maximum flexibility in how and where your staff work.
But where to start?
Great question, we're glad you asked! If you're feeling overwhelmed or just don't feel like you know enough about technology to make these kinds of decisions, that's absolutely OK.
Lucky for you, Infoxchange are the not-for-profit technology experts and we can answer all your questions and then some.
There's no need to go it alone or continue to struggle with subpar tech – we're here to help make sure you make the best decisions for your organisation so you can continue to have a great impact on the communities you serve.
Contact us today to line up a chat with one of our IT experts
---
Looking for other ways to improve your technology during COVID-19? Check out Connecting Up's free or discounted resources to help you work from home.