Technology for social justice
Youth IT graduate shines in new role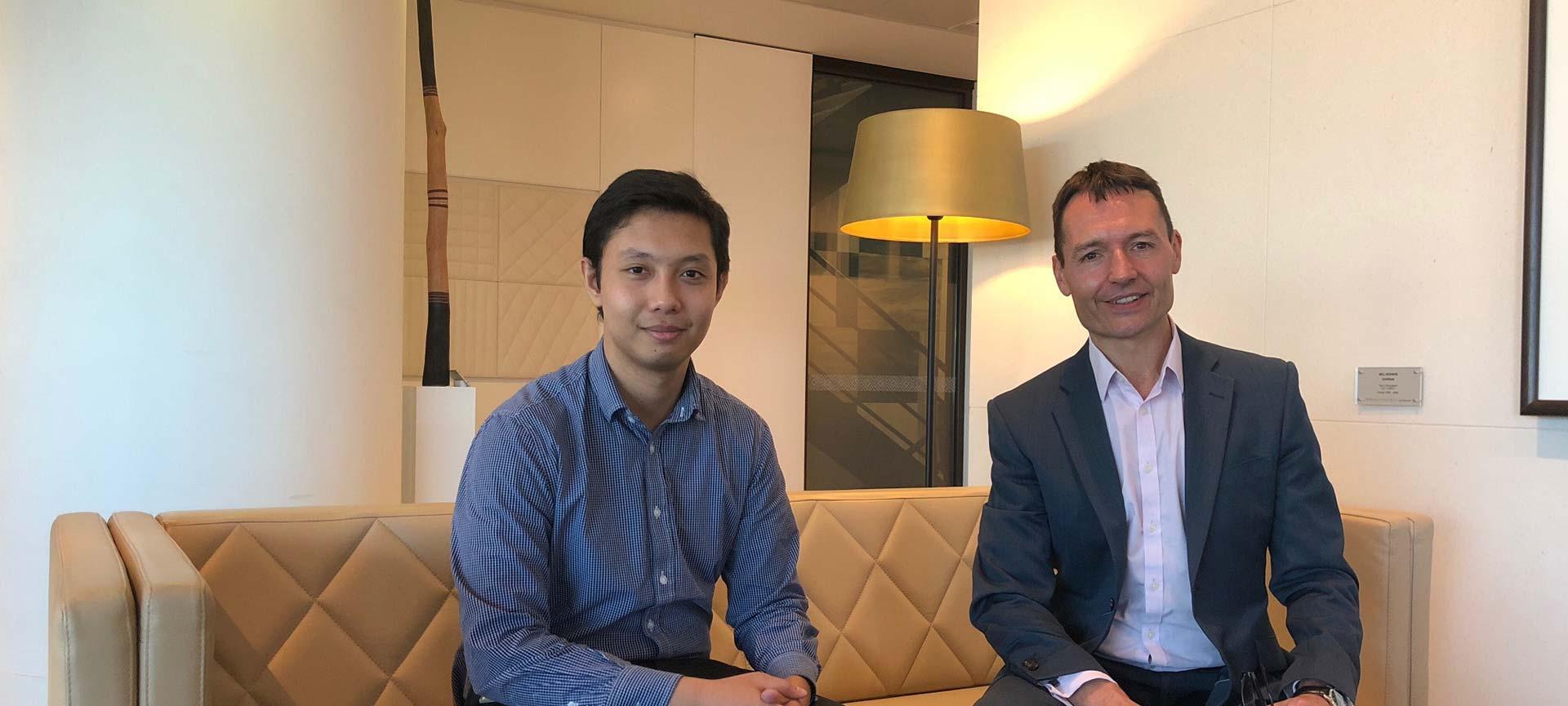 Youth IT graduate shines in new role
Youth IT Careers
" This has been the opportunity I needed to get my career started. I'm where I want to be, gaining experience and working with an incredible team. "
Many young people face challenges to follow a traditional pathway into the workforce through higher education – those pathways are not always accessible, and they are rarely affordable.
Husein Prawirasoetisna was one of those people. After graduating high school in 2016 he was at a loss about what to do next. The then-18-year-old — who is originally from Indonesia but has lived in Australia since he was nine — had experienced some difficulties in his home life that led to poor school attendance and an uncertain future.
When Husein couldn't find a job, his mother suggested he enroll in Infoxchange's Youth IT Careers program. It would give Husein the chance to get a Certificate II in Information Technology and Digital Media, and give him the job skills he'd need to succeed in a tech career.
Husein joined our first Youth IT cohort in Sydney, which was expanded from a successful program in Victoria into New South Wales with support from J.P. Morgan.
During the program, J.P. Morgan senior technology officer Justin Clarke volunteered his time to share his insights about careers in tech and provide participants with a tour of J.P. Morgan. For many of the students, it was their first opportunity to see the inside of a corporate office.
Justin was really impressed with Husein. So when a vacancy came up in J.P. Morgan's Desktop Support team, he invited Husein to interview for the role. At just 19 years old, Husein became the youngest person in their Sydney office.
"The Infoxchange Youth IT program made Husein visible to us, but we ultimately hired him because he was the right fit for the job," said Justin.
Through hard work, a willingness to learn, and his exceptional customer service, Husein quickly saw his responsibilities grow. Husein is now thriving in the well-supported environment at J.P. Morgan, and he is entrusted with autonomy while he solves problems.
"This has been the opportunity I needed to get my career started," said Husein. "I'm where I want to be, gaining experience and working with an incredible team, who are teaching me a lot and providing me with responsibilities of my own to manage."
---
Infoxchange is committed to tackling youth unemployment and helping young people gain the digital skills they need for the jobs of the future.
Supported by the Victorian Government, our new Tech Ready program helps at-risk youth and youth experiencing disadvantage in regional Victoria to get the skills and qualifications they need to start their career journeys.
Find out more about Tech Ready.
Read more about Youth IT Careers.