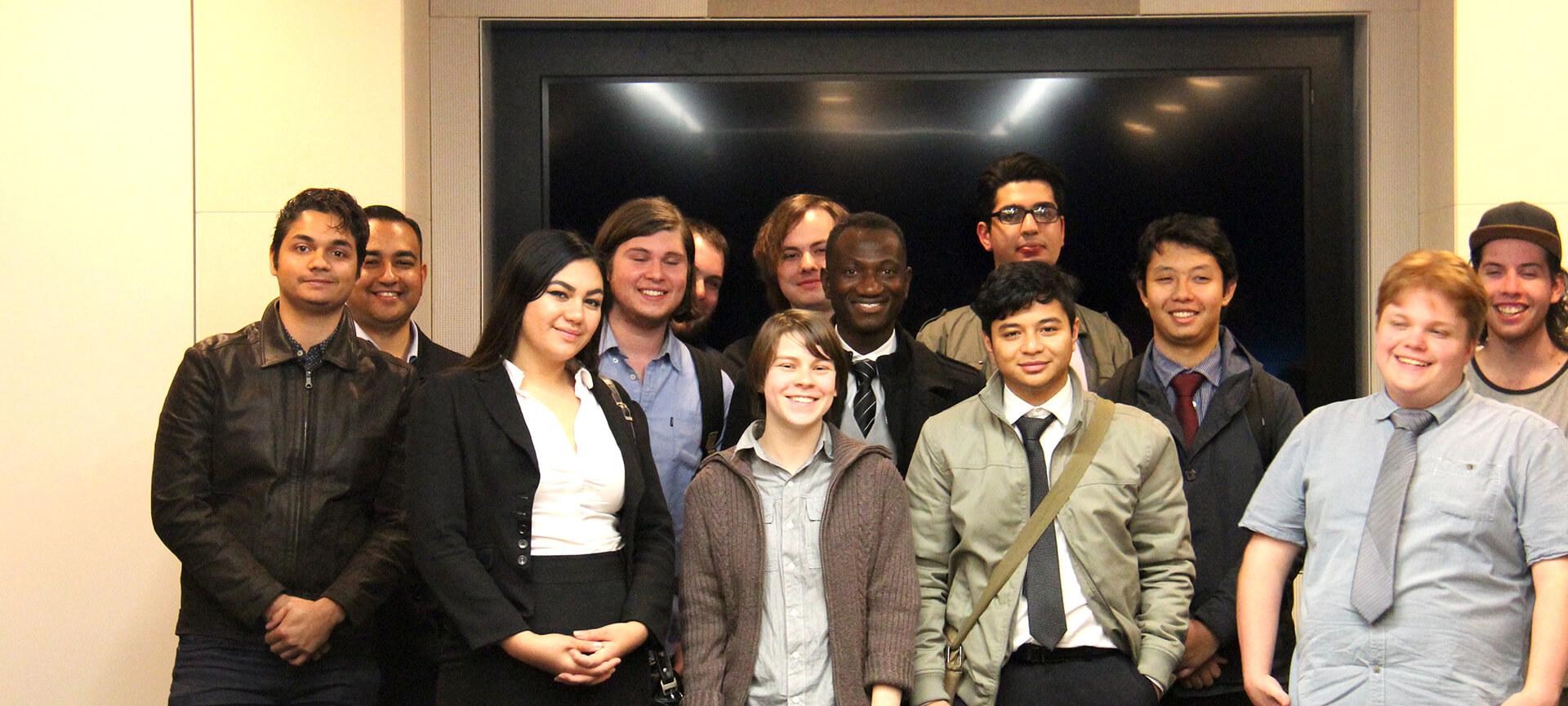 Youth IT students get a glimpse of industry opportunities
Youth IT Careers offers young people who have faced disadvantage the chance to get started in the IT industry.
With support from J.P. Morgan, the program has expanded into Sydney, and last month the students had the opportunity to visit the J.P. Morgan offices to gain a better understanding of career opportunities within the field of IT.
Youth IT Careers has a unique delivery model, connecting formal IT training with real-life job experience.
While visiting the J.P. Morgan offices, the students also presented in groups on a technology focused topic of their choosing. They then received feedback from their peers and program coordinators.
For a number of the student's this was the first time they had done public speaking, and although they felt out of their comfort zone, their interests and personal delivery styles came through.
"It is fantastic to see how the students have developed throughout the course.," says Andreas Panagiotopoulos, Employment Program Lead at Infoxchange.
"They asked intelligent questions of guest speakers and demonstrated improved confidence in their presentation skills.
"Students presented on a wide range of IT related topics including Internet of Things, cyber security and artificial intelligence."
An insight that came to many of the students from the visit was that IT is a broad area with many opportunities - from software development to cyber security and infrastructure management.
Technology is  prevalent in so many roles today, and supporting young people into IT opens up many career opportunities.
Support a young person into employment
Your organisation can help a young person to kick start their career in IT. Contact Andreas for more information on becoming a Youth IT Careers Business Partner.
Youth IT Careers Sydney is delivered in partnership with TAFE NSW and Parramatta Skills Exchange.