Ask Izzy is born
After much deliberation we have decided on a name for our mobile website to help people who are homeless or at risk of homelessness. Ask Izzy will help people find shelter, food, health and other support services. 
What's in a name?
Field research from a range of consumers, as well as service providers, indicated an overwhelming preference for a character based name, and after much discussion Ask Izzy was selected. As work on the branding was occurring alongside name selection we have also finalised a logo for Ask Izzy – who we think is a pretty friendly character. We hope you like it.
Final touches to the prototype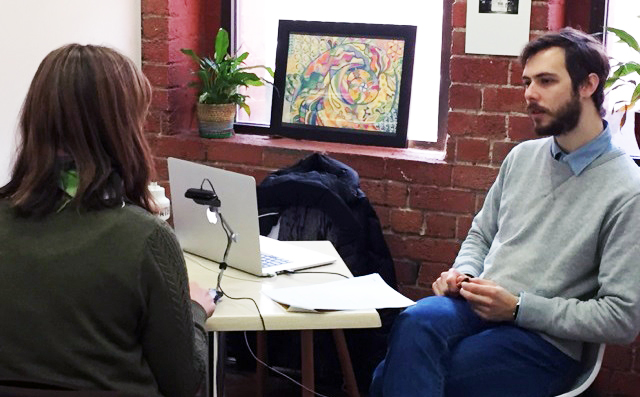 The prototype development is currently getting the final touches and the visual design has been signed off. Ahead of this milestone, our design team and Infoxchange product manager, Diana Brown, have been talking with consumers and service providers about what they think of the design.
Thank you to everyone who was involved in coordinating the design interviews and participating in them. We were very pleased that the feedback was consistent – people found the display and sorting of information (and there is a lot to sort) simple and easy to navigate.
Development begins
The other good news is that the development team are well underway in building Ask Izzy. Our collaborative development team from Infoxchange, REA Group and Swinburne University are aiming towards having a beta version ready in mid-September. 
Take Izzy for a test drive
We will be asking interested people to take the app for a test drive before we launch it. The testing phase is likely to be after September, so stay tuned to our newsletter if you would like to participate.
Find out more about Ask Izzy