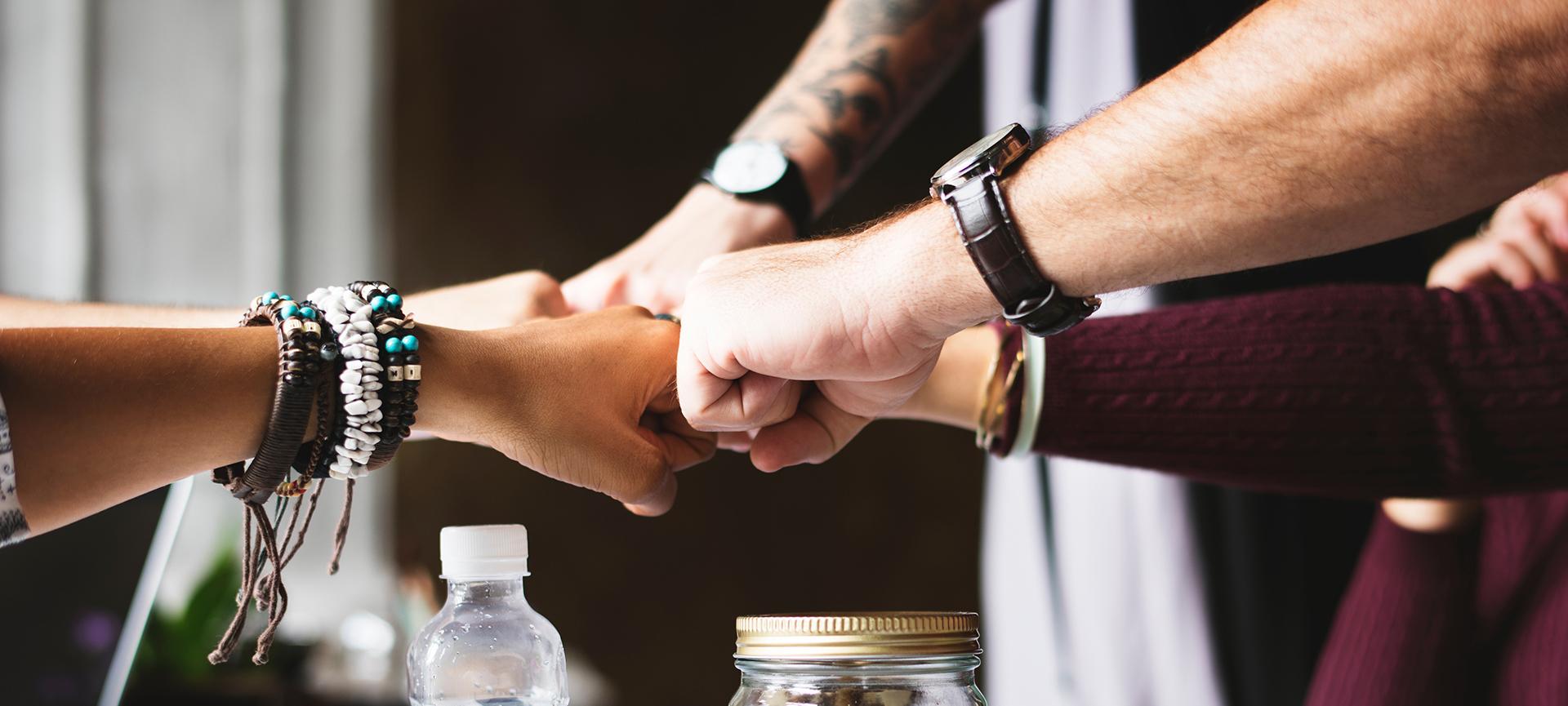 How to tap into the benefits of being a not-for-profit
We believe that to tackle the biggest social challenges of our time, we need to work with the best organisations across a variety of disciplines. Every month we highlight one of our community, government or corporate partners who provide us with financial to in-kind support. 
Microsoft has been providing low and no cost software to not-for-profits for over 15 years, but many organisations don't know how to install them or even what is on offer. As a Microsoft-certified partner, Infoxchange can do all the heavy lifting for you, helping you install and set up software like the Cloud, Windows 10, Azure (a cloud computing service) and Office 365 (subscriptions to Office applications and other productivity services). 
If you're unsure of which tools would work best to improve your organisation, we can guide you through the options for a discounted price with our current CIO Plus offer.
Recently we spoke to George Stavrakakis, Director Education Sector and Victorian State Director at Microsoft and Infoxchange sponsor at Microsoft about some of the benefits they offer our sector.
How do Microsoft's products help not-for-profits?
With the range of challenges not-for-profits are currently facing, our goal is to make IT as easy and accessible as we can to allow not-for-profits to focus on outcomes.
Microsoft products give staff the flexibility to work from any location on a range of devices, using cloud-based technologies and platforms like Office 365 and Azure.
These platforms also provide not-for-profit organisations with cost-effective, reliable and secure technology without the need for purchasing and managing servers.
What perks are available?
As part of Microsoft's commitment to donate $1 billion of Microsoft cloud services globally over the next three years, thousands of Australian not-for-profits can access software and infrastructure heavily discounted or for free. This includes:
Free E1 licenses for Office 365, which includes email, document management, video conferencing, online collaboration and more.
Microsoft Azure cloud infrastructure services using a $5000 credit per organisation.
Donated software and licenses including Office products and server licenses through Connecting Up.
What's coming next to support not-for-profits?
There is an exciting roadmap ahead for Microsoft products and some of my favourites that I think will have a big impact in the community sector include:
Azure – reducing the need for not-for-profits to manage infrastructure.
Power Bi – providing not-for-profits with the tools to analyse and understand data.
Skype for Business – connecting people across the country with video conferencing, messaging and telephony.
Office 365 – improving collaboration between staff who are becoming increasingly mobile.
Why go to a Microsoft partner like Infoxchange?
How not-for-profits use technology is often quite different from how corporates or small businesses use technology, so it is important to have a partner who understands the sector and the right tools to choose.
As the leading Microsoft not-for-profit deployment partner, Infoxchange have played a key role in supporting Microsoft technology in the community sector for over 15 years.
We're here to help
Want to make the most of Microsoft's products but don't know where to start?
Infoxchange offer practical advice to help organisations understand what they need to consider before moving to Office 365 or the Cloud, as well as assistance on cost-effective infrastructure, cloud services and document sharing options, and provide day-to-day helpdesk, remote and onsite IT support services.
CIO Plus: Your heroes in IT and partners in social justice, solving your everyday tech troubles.
Let Infoxchange CIO Plus rescue you from stopgap measures, where we provide a dedicated strategic advisor and support team to take care of your day-to-day IT needs.