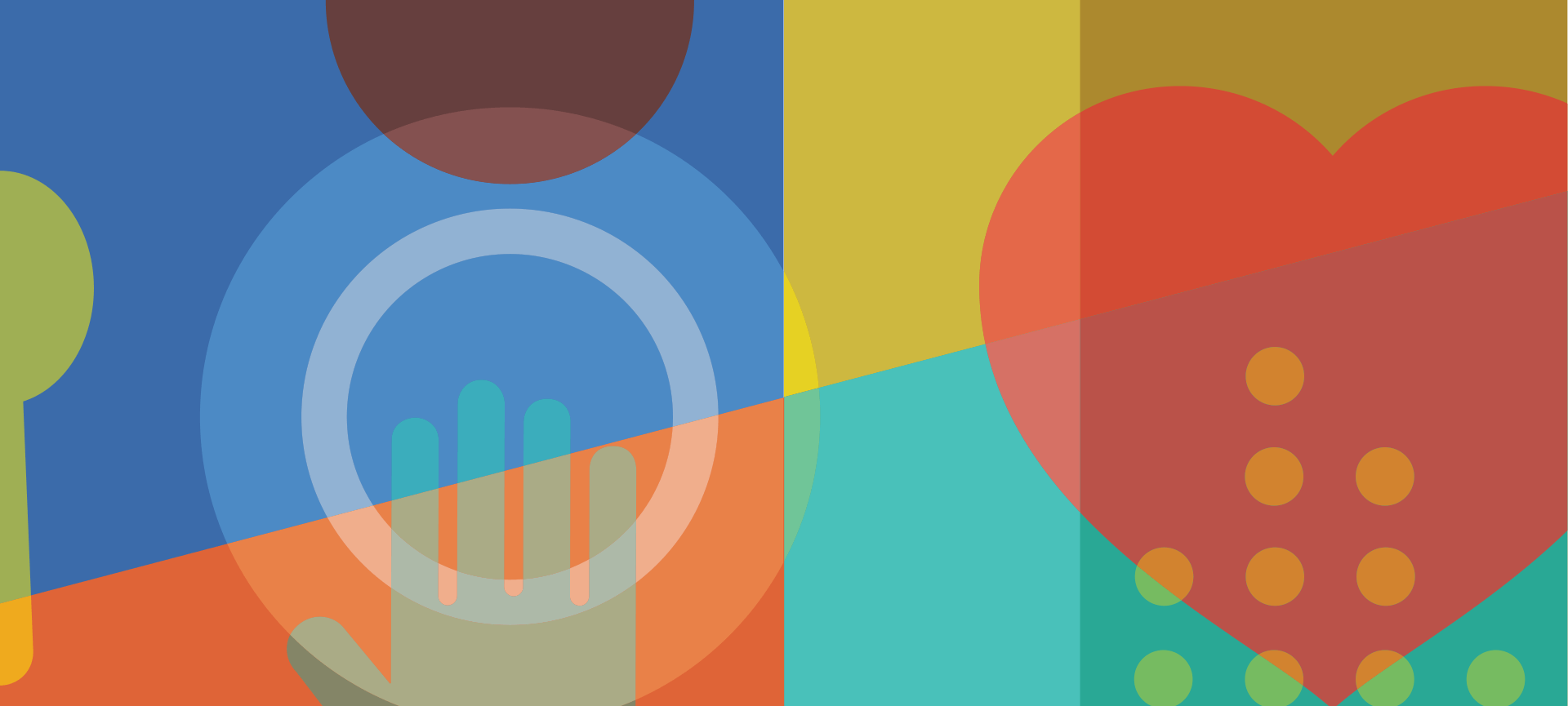 Quick exit button now a crucial part of Ask Izzy
As part of the Ask Izzy Help at Hand family violence project, funded by NAB Foundation, we have now added a quick exit button to the Ask Izzy website to help increase safety for people at risk of or experiencing violence.
What is a quick exit button?
Quick exit buttons are usually seen on websites with sensitive content, such as family violence websites, so that someone can close the site quickly without raising suspicion.
The button can also act as a reminder that the site has sensitive material, so that people who are concerned about having their search history and technology use monitored can be aware of this.
On Ask Izzy, you'll always see the button in the top right corner of the page no matter where you are on the site: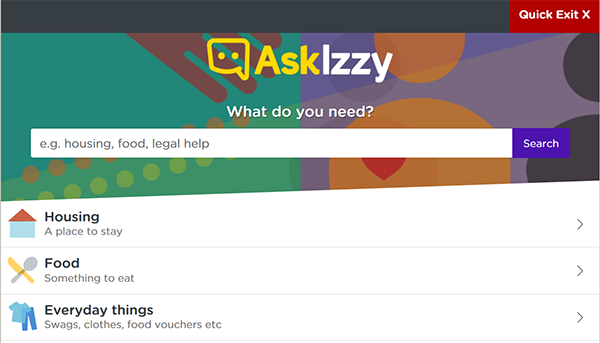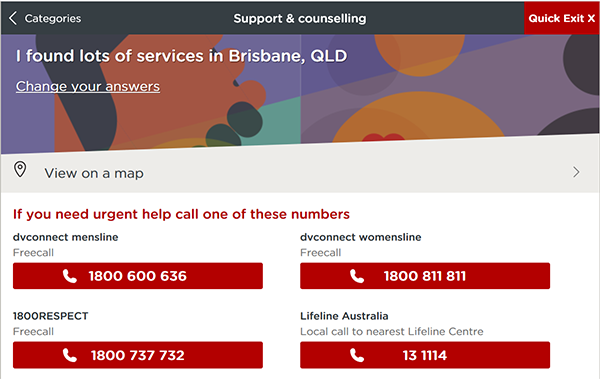 Why are quick exit buttons important?
Family violence is a complex issue, and people will experience violence differently.
New research suggests that the majority of people accessing family violence services will experience some form of technology abuse such as monitoring of their internet usage, having tracking devices put on their phones or in their possessions and hidden cameras in the home.
Including a quick exit button on websites with family violence help information is one step to take to help protect people from this abuse.
How does a quick exit button work?
When used, the button will immediately take the user to a safer web page. In Ask Izzy's case, this page is the Australian Bureau of Meteorology.
The button is designed to be used when someone, such as a perpetrator of violence, walks into the room whilst the person is looking for help. Redirecting the website to the weather is a lot less obvious than closing a web browser all together.
Does it delete browsing history?
The Ask Izzy quick exit button does not delete browsing history, meaning that the web browser being used will still contain a record that the Ask Izzy website was visited.
In a situation of family violence, some people will have their internet history monitored occasionally, while other people will experience significant technology abuse and have their phone and computer monitored constantly.
This means that deleting browsing history can be safe for some people, but for others it can be dangerous. The person will need to consider what is the safest option for them when using the website.
Will a quick exit button stop technology abuse?
There is no one solution that can stop or protect people from all technology abuse, so it is important to support people with information to make the choice right for them, and help them understand how to be safer online.
A good place to start is eSafetyWomen, an initiative of the Office of the eSafety Commissioner.
Find out more about the Ask Izzy Help at Hand project
If you or someone you know is experiencing issues around sexual assault, domestic or family violence or abuse, please call 1800 RESPECT (1800 737 732).
To keep up-to-date with the latest Ask Izzy stories, projects, events and upcoming launches, sign up to our Ask Izzy Updates quarterly enewsletter and follow us on Facebook.