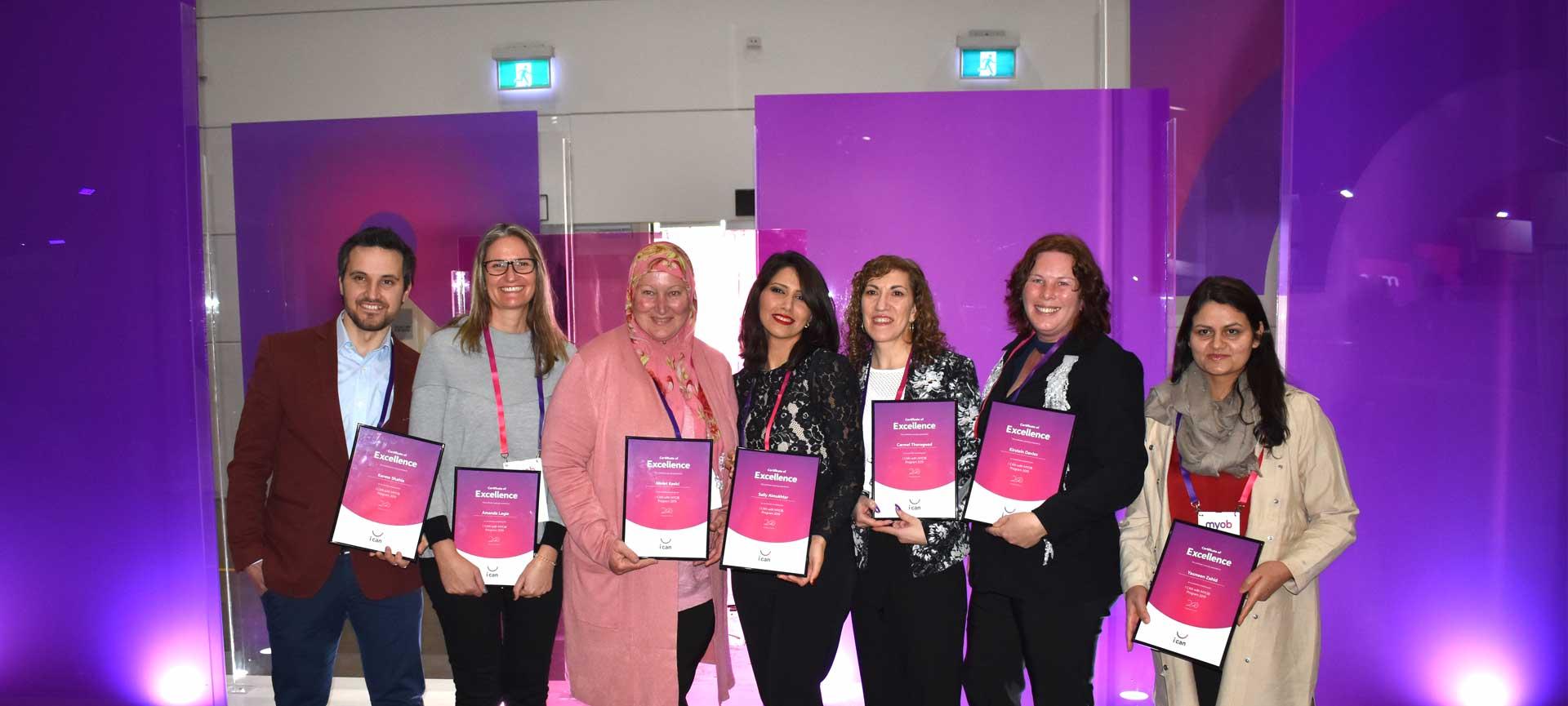 Celebrating success with our latest I CAN with MYOB graduates
Last week, all seven students from the latest round of our I CAN with MYOB program graduated to huge, well-deserved applause at MYOB's annual Partner Connect conference.
The program is a partnership between Infoxchange, MYOB, Monarch Institute and the Association of Accounting Technicians. It aims to boost students' confidence and prepare them for work by supporting them to complete a Certificate IV in Bookkeeping, and providing them with opportunities to attend industry events, practical job support and coaching.
I CAN with MYOB launched in 2017 and has seen fantastic outcomes for the students involved.
Speaking at the conference, MYOB Head of Partnerships Simon Dennis said, "We're really proud to say that almost everyone from our first graduation class is now employed following the program in a range of different industries, including some who are employed at MYOB."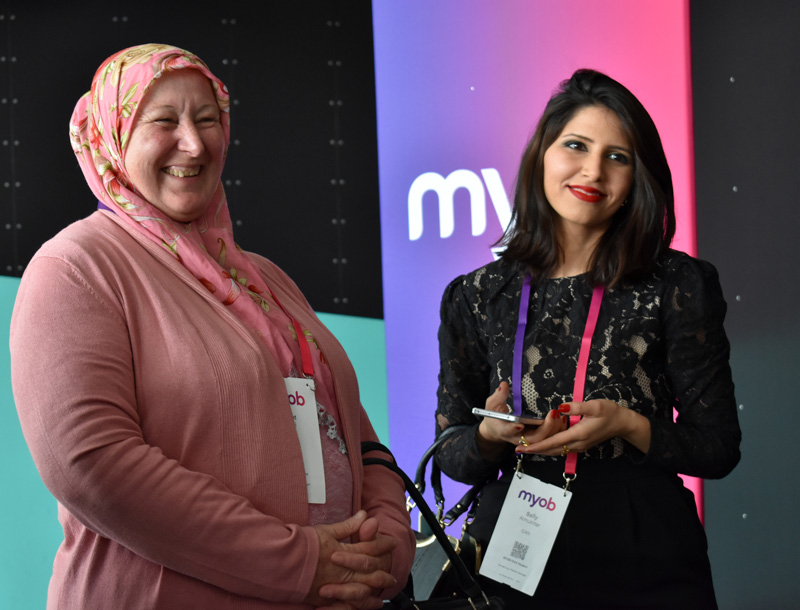 I CAN with MYOB graduates Nimet and Sally
The event was a fantastic recognition of the hard work put in by the students over the last year and celebration of their achievements.
For many, it wasn't an easy road to graduation. All of our graduates had experienced some disadvantage or barriers to getting work because of a lack of professional qualifications, limited Australian experience, poor health or other reasons.
When graduate Sally Almukhtar joined the program, she was excited about the opportunity to develop herself personally and professionally. Originally from Iraq, Sally found it difficult to get professional experience in Australia. She really hoped that the program would help her find a good job.
Sally says there were plenty of challenges along the way. Sometimes the coursework was tricky, so she was glad to be able to reach out to an instructor who could help her one-on-one. She also had a baby part-way through the program! Juggling her course tasks with two little children at home could be difficult.
Sally is really grateful for all the support she received from Infoxchange and the other program partners, as well as from her fellow graduates.
"You are such lovely people, and [I'm] so happy we met one another, I hope to stay connected," she says.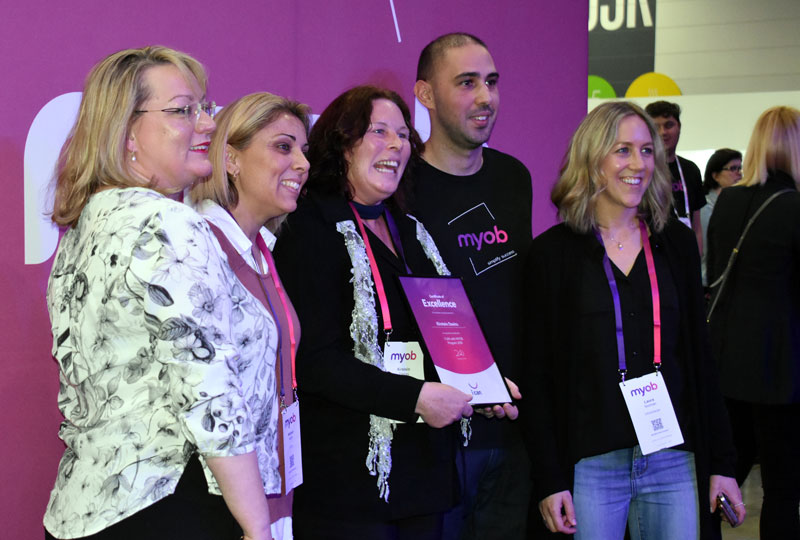 I CAN with MYOB graduate Kirstein with the program team: Rochelle Park (AAT), Melissa Nettle (Monarch Institute), Justin Scholten (MYOB) and Laura Notman (Infoxchange).
The graduates are excited about pursuing their new careers and are now beginning to look for job opportunities.
"I'm so happy that I have graduated and finished the course and gained my Certificate IV," says Sally. "My next goal is to find a job … to be able to apply what I have learned."
With new qualifications in their back pockets and a big boost to their skills and confidence, we can't wait to see what all of our I CAN with MYOB graduates will achieve next.
Find out more about I CAN with MYOB and our new employment program, Tech Ready.
Stay up to date with announcements about our employment programs – sign up to our monthly newsletter.