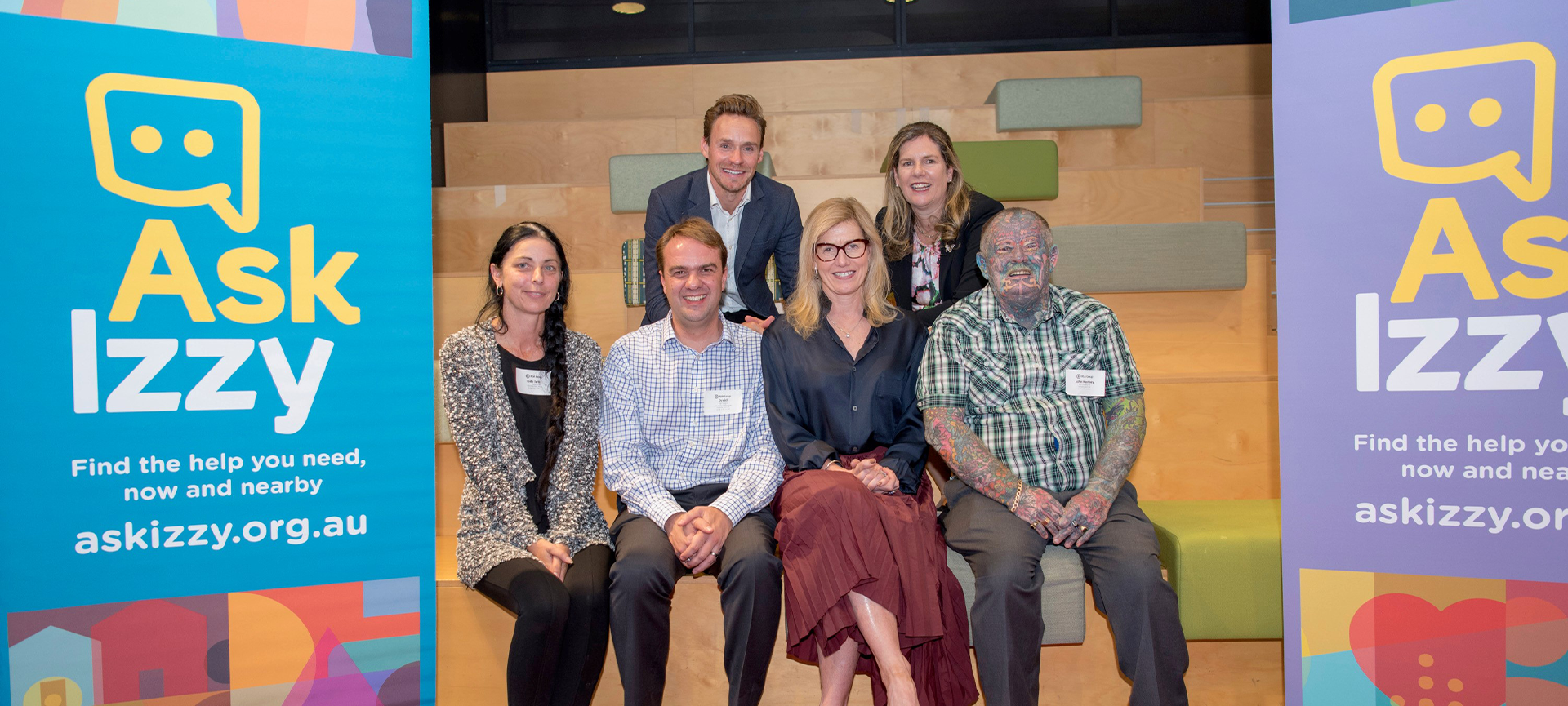 Improving accessibility with Jody
When designing, building and implementing digital tools to support vulnerable communities, we believe it's vital to consult with the people who will actually use them.
In 2021, we established our first Disability Reference Group (DRG) to help us better meet the needs of people with disability, their families and carers through our products like Ask Izzy.
DRG members bring to the table a diverse range of backgrounds, perspectives and experiences to help us improve the accessibility of our products and services. In our final blog of this series, we're excited to introduce you to DRG member, former defence force worker and consumer advocate Jody Letts.
After being deemed incapacitated and unable to work in 2015, Jody lived out of her car with her teenage daughter in Melbourne's CBD for almost 12 months. During that time, she was also seeking help for work-related injuries, mental health and illness.
"When I hit 'the scrapheap', as I call it, I was really disgruntled because I found that there was no real support I could access, and I was shocked that a human could possibly have their dignity and choices stripped away as I did," says Jody.
Now, Jody has permanent housing and is committed to sharing her lived experiences through the Peer Education and Support Program (PESP), run by the Council to Homeless Persons. Working with PESP, she educates the public about homelessness and advocates for positive change. She also contributes to consumer participation with Dental Health Services Victoria and the Department of Veterans Affairs.
Jody was also in the co-design group that helped us create and launch Ask Izzy back in 2016. She continues to help us improve the website and our other products and services through our regular community consultation. A key message she wants product designers to hear is that vulnerable people must have a say in making these tools.
"I think co-design workshops are important because people like me with lived experience can highlight a product's original intent, look at why it's not working from the consumer's perspective and advise on how they can be better. Especially for people who need these tools when they're in crisis," she says.

Jody Letts, bottom left, at a group panel discussion in 2018 to mark two years since Ask Izzy's launch
When Jody first started looking for support, she found that she didn't fit many of the boxes regarding service provision, and there wasn't an easy way to find and access information that could help her get off the street.
"Often, when you're looking for help, the system wants to tag you as having just one thing. For instance, if you're homeless, they'll just tag you as needing a house and that's it. But underneath that umbrella of homelessness, there could be trauma, financial disadvantage, a death in the family or serious illness. It's often not until things hit crisis point that you're seen as a complex human with all these different needs," she says.
In Jody's experience, help-seekers can pass through numerous touchpoints before they're referred to someone who can guide them to support. It wasn't until Jody and her daughter were in a waiting room at Co-Health in Melbourne's inner north that a staff member proactively suggested where they might be able to find safe accommodation.
"My daughter and I were discussing what we would do next in terms of our living situation when a staff member approached us. She asked if we'd ever heard of Launch Housing and told us it was only two blocks away and a case worker there might be able to find us a place to live."
As a result, Jody and her daughter were on the path to permanent housing, but she was left feeling extremely frustrated by how difficult it was to find solutions.
"During our period of homelessness, we went to so many appointments with medical professionals and other social services. Imagine how many sector workers I crossed paths with who never suggested, or didn't know, that there might be a place to help us," she says.
It's remarkable that after all she's been through, Jody uses the hardship she's endured as her inspiration to help break down silos between the health and community sectors and advocate for better "wraparound" care for help seekers.
"My biggest goal is for every help seeker to have a key person by their side for their entire journey, making sure their needs are met. I know that's a big ask, but I've got many irons in the fire."