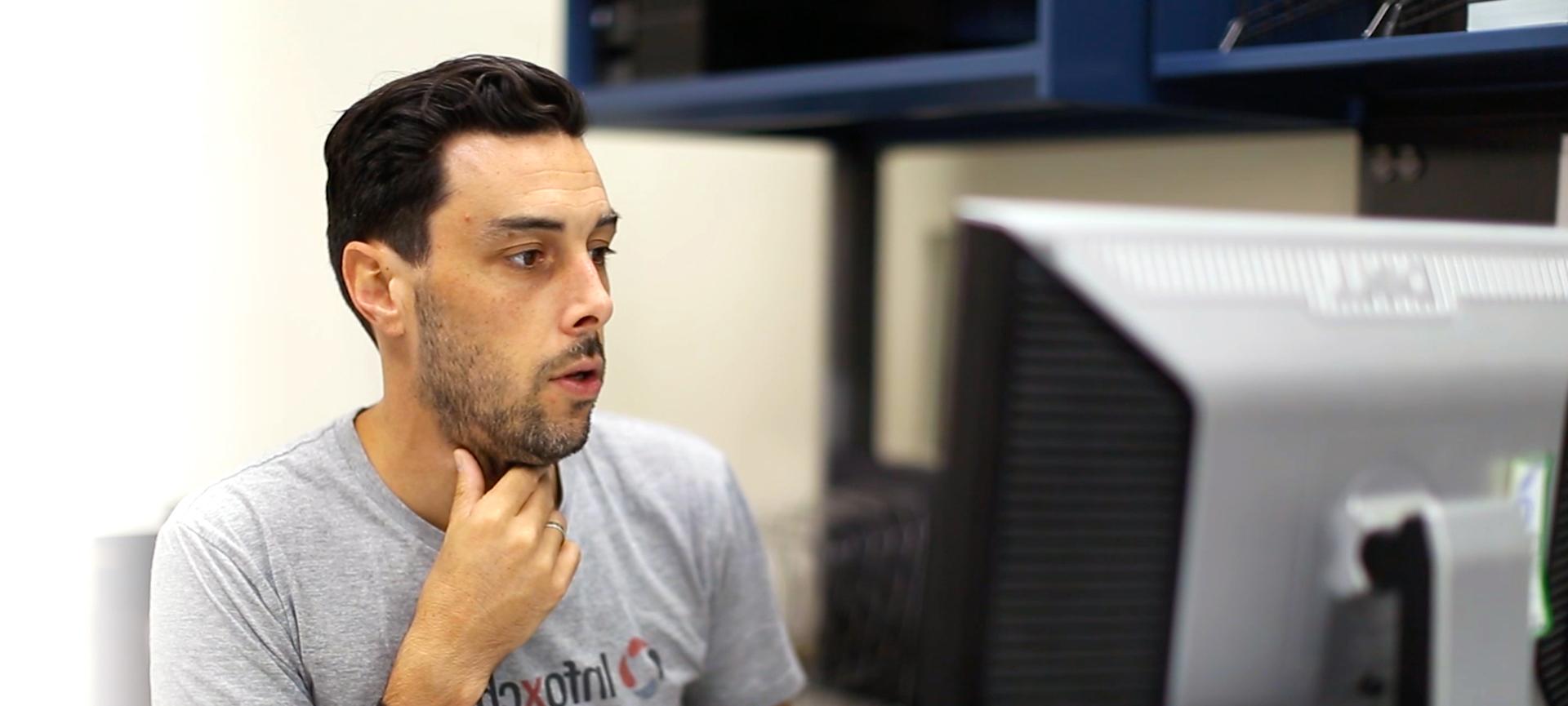 Marcus appeals to help Nepal recover
One of our senior managers Marcus Harvey was at an orphanage in Nepal and about to work with the children in their computer lab when the devastating earthquake struck last month. 
He has appealed for people to support campaigns by ChildFund and the Red Cross to help Nepal.
Marcus, the children and orphanage staff he was with were not seriously injured in the earthquake, which registered 7.8 on the Richter scale and killed more than 7000 people when it struck on 25 April.
He was in Nepal working in partnership with Pearl Consulting Services and the Microsoft Innovation Centre Nepal on a project to help not-for profit organisations design programs and use technology to boost employment options for women and youth.
He was in Kathmandu facilitating a two-day Innovation for Impact workshop, funded by Microsoft's YouthSpark program and the World Bank.
The next day Marcus, through the Microsoft Innovation Centre, visited the orphanage 30 minutes from Kathmandu.
"We were in the orphanage with a group of children in the computer lab and everything just started to shake," he recalls.
"My instinct was to run outside, but I saw out the window that bricks and rocks were falling from above.
"We sat on the floor, huddled together and cuddled the kids.
"Then we moved outside to sit in an open wheat field where there were no buildings for a couple of hours until the aftershocks became less severe."
Marcus's phone was not working but he was able to borrow a colleague's phone to let his family know that he was safe. It took him two days to get on a flight home because the airport was in a state of chaos.
One of his strongest memories of the quake is seeing thousands of people walking along the roads afterwards because it was a safe open space and away from buildings that could still collapse.
"There were people sleeping on the road because they knew it was safe," he recalls.
Marcus Harvey and Allen Bailochan Tuladhar, Microsoft Innovation Centre.
"Others camped on any available open space. Anywhere you could pitch a tent there was a tent because it was safe out in the open."
It was Marcus's first time in Nepal but he says he would definitely go back.
"They are lovely people, so respectful and resourceful," he says. "But they need our assistance. Please, please donate to help them."
New Zealand-based Infoxchange employee Steve Davis volunteers with Red Cross and is expecting to head over to Nepal to assist in the next few months.
To donate, please visit ChildFund and Red Cross. If you're in New Zealand, please make sure you visit ChildFund NZ or Red Cross NZ.
Infoxchange has already supported organisations on the ground in Nepal and in partnership with Connecting Up and Tech Soup New Zealand we will be donating all funds received for Office 365 readiness assessments ordered during the month of May to the Red Cross and ChildFund.