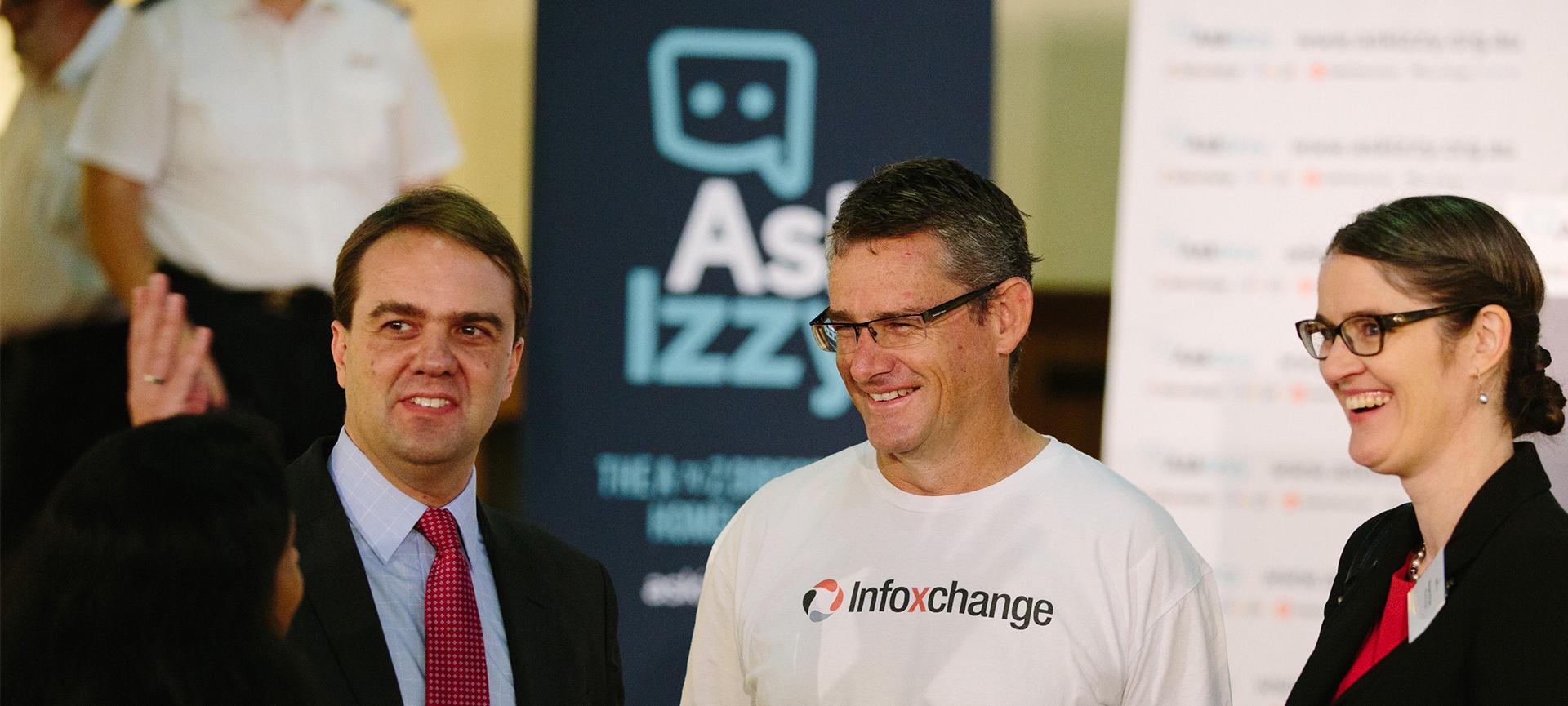 Working with Google to help Australia's homeless
Our CEO David Spriggs reflects on our Google Impact Challenge win for Ask Izzy
In 2014 we won the Google Impact Challenge for our mobile website Ask Izzy, which helps people who are homeless or at risk find food, shelter, health and other support services across the country.
We went into the challenge feeling very awed by the competition. We thought we were lucky to have just been chosen as a finalist, and we never expected to win.
But the judges saw something in our idea that got us over the line. Ask Izzy had the potential to empower the disempowered, and to change the lives of the 1 in 200 Australians who find themselves homeless on any given night.
It was a simple idea – give people the information they need and let them make a choice about their own circumstances.
And it has already had a huge impact. Since being launched by Prime Minister Malcolm Turnbull in January, Ask Izzy has had over 200 000 searches for support services.
Danny, who spent 10 years living on the streets of Melbourne, said he learnt more using Ask Izzy for an hour than he did in two to three years on the street.
This is what the judges saw in our idea – the ability to have real impact in the lives of vulnerable people across Australia.
But we couldn't have done it without Google, and the Impact Challenge win was just the beginning. Over the last two years we've had the pleasure of working closely with them and our other founding partners REA Group and News Corp Australia. They have all provided invaluable expertise and support, and are always on the lookout for ways to help us because they believe in what we're doing.
I'd like to congratulate the winners and finalists for this year's Google Impact Challenge, who all have a unique and potentially game-changing idea that has been born from a depth of experience working in their field. I'm looking forward to seeing these incredible projects take shape and help to create a better world.
See the full list of the Google Impact Challenge winners and finalists