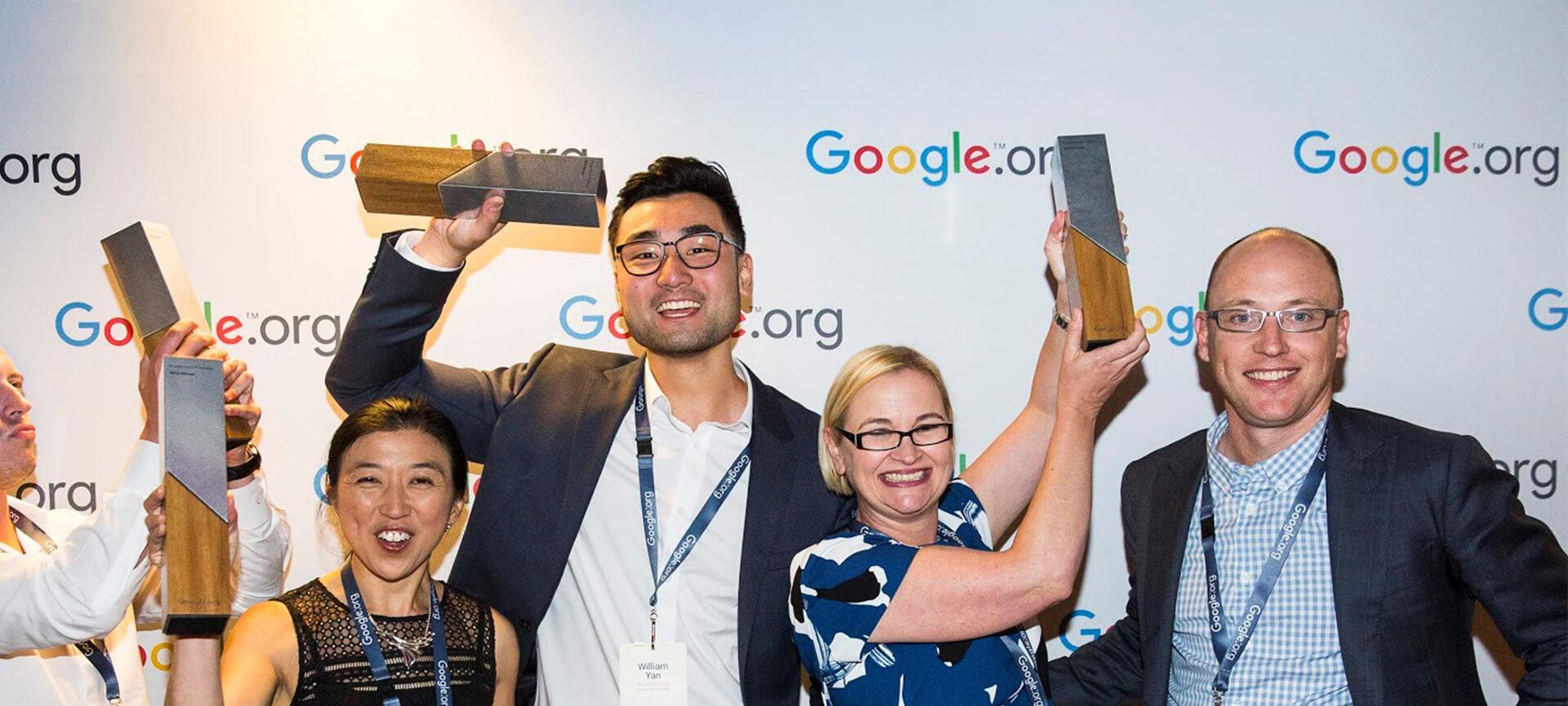 Congratulations to the Google Impact Challenge winners
We were thrilled to be in Sydney last week for the announcement of the Google Impact Challenge winners for 2016.
The Impact Challenge is a chance for Australian charities and not-for-profits to apply for grant funding from Google in order to use technology to tackle some of the world's biggest problems.
The 10 finalists impressed everyone with the passion, knowledge and drive as they pitched their ideas to a judging panel that included Lucy Turnbull, David Gonski, Layne Beachley, Melissa Doyle, Dr Larry Marshall, Jacqueline Fuller and Alan Noble.
We'd like to congratulate everyone involved and we can't wait to see these inspiring projects become a reality.
Below is a list of all the winners and finalists and their ideas:
Centre for Eye Research Australia – Winner
An eyesight self-assessment system for Australians in remote areas.
The George Institute for Global Health – Winner
An SMS-based support service to help people with chronic diseases lead healthier lives.
Hello Sunday Morning – Winner
A personalised support app to help people with alcohol problems.
Great Barrier Reef Foundation – People's choice winner
A low-cost, autonomous robot designed to monitor, map, manage and preserve coral reef ecosystems.
The Nature Conservancy Australia – People's choice winner
Mobile technology to protect global fish stocks and the livelihoods of coastal communities. 
The Australian Literacy and Numeracy Foundation – Finalist
Community driven literacy apps designed to preserve indigenous languages.
Australian Marine Environment Protection Association – Finalist
An information repository to drive emissions transparency within the shipping industry.
Justice Connect – Finalist
A web portal that connects individuals and communities to pro bono legal services.
The Olga Tennison Autism Research Centre – Finalist
A smartphone app to help parents identify childhood autism.
World Vision Australia – Finalist
A network of innovative heat-sensing fire detectors designed to save lives in Bangladesh.
Find out more about the Google Impact Challenge
Read about our own Google Impact Challenge experience with Ask Izzy