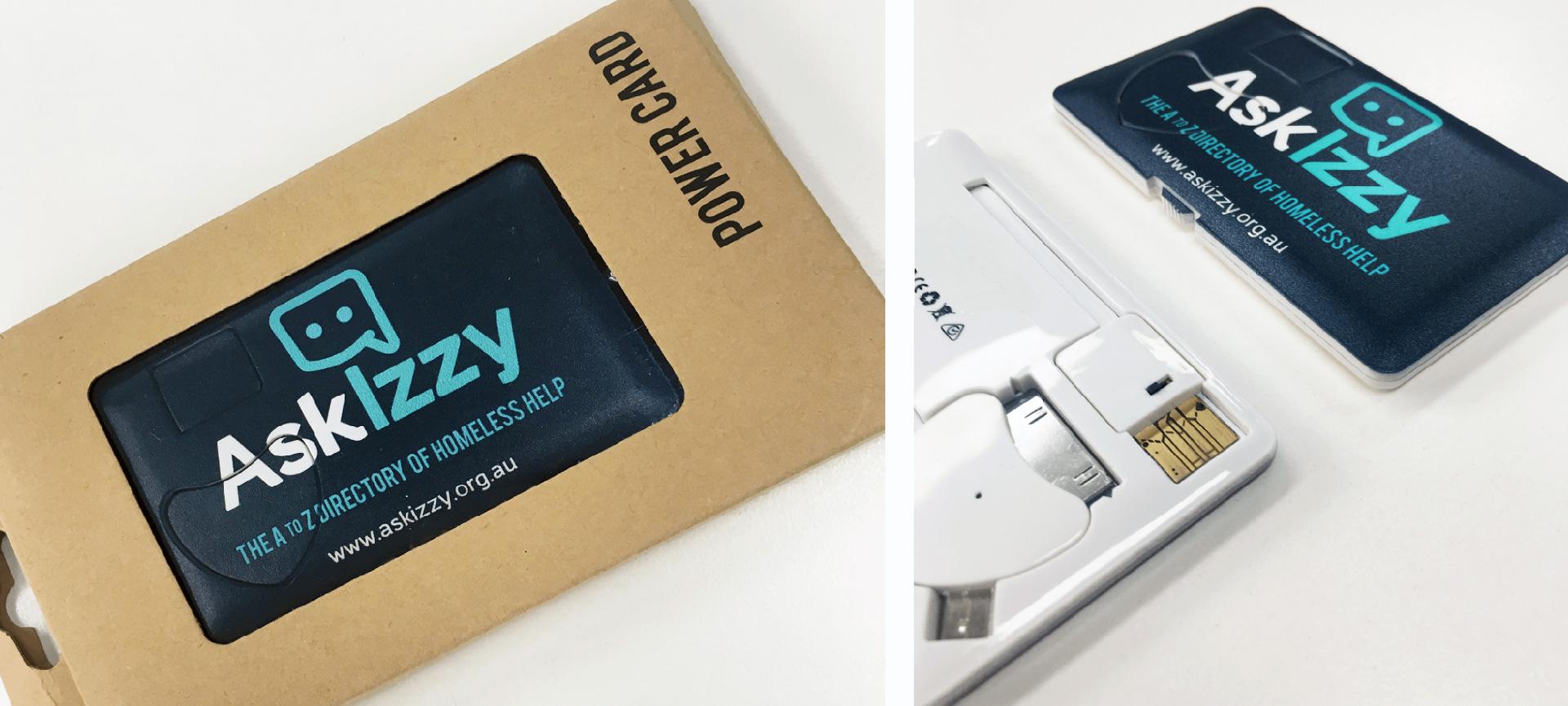 Giving the gift of power this Christmas
iSelect gives $15 000 to support people who are homeless
iSelect, an Australian insurance, utilities and personal finance company, has donated $15 000 to Ask Izzy, our mobile website that connects Australians who are homeless or at risk of homelessness with essential services like shelter, food, clothing and healthcare. 
The donation will provide 1000 vulnerable Australians with a $15 Ask Izzy portable charge card, which provides four hours back-up battery charge for a mobile phone.  Four hours of power can be enough to find a meal, blanket or even a bed for the night.  
"iSelect helps Australians take care of their 'life admin', the boring but important tasks like switching energy providers, refinancing your home loan or taking out life insurance," iSelect CEO, Scott Wilson, says. 
"But we understand that for some of the most vulnerable members of our community their 'life admin' is a lot more basic – things we don't think twice about like finding somewhere to sleep or where to get a meal."
Scott says iSelect decided to get involved with Ask Izzy after realising the positive impact technology could have on those experiencing homelessness.
"Most of the iSelect team are in their 20s and 30s, and like most young Australians they rely on their mobile phone for everything from keeping in touch with friends to doing their Christmas shopping," Scott says.
"I asked our team to think about how they would struggle to live without their smartphone. It's something we take for granted but for many homeless Australians, their mobile phone is their lifeline."
One in 200 Australians today are either homeless or at risk of homelessness and almost 80 percent of people experiencing homelessness have a smartphone.
"A smartphone keeps those experiencing homelessness connected to essential services such as shelter, food and healthcare," Scott says. 
"But if you haven't got a home to go to, keeping your smartphone charged can be yet another challenge."​
"iSelect's generous contribution to Ask Izzy will make the world of difference for 1000 people across Australia who are homeless. Their phone is their lifeline and now they can charge it wherever they are to find food, healthcare, shelter, or another service they may need," David Spriggs, Infoxchange CEO, says.
Scott announced the donation at the iSelect Christmas Party last week, challenging the company's more than 600 Melbourne-based staff to get behind the cause.
"The iSelect team has enjoyed a great year and while the festive season is a time to celebrate, it's also really important to give back to those less fortunate."
In addition to the 1000 power cards iSelect has donated, Scott is encouraging both iSelect's staff and customers to get behind Ask Izzy.
"I'm calling on all iSelect's staff and customers to embrace the Christmas spirit and make their own personal donation by buying an Ask Izzy power card or better yet, buy a few!"
Ask Izzy was developed by Infoxchange in partnership with Google, realestate.com.au and News Corp Australia.