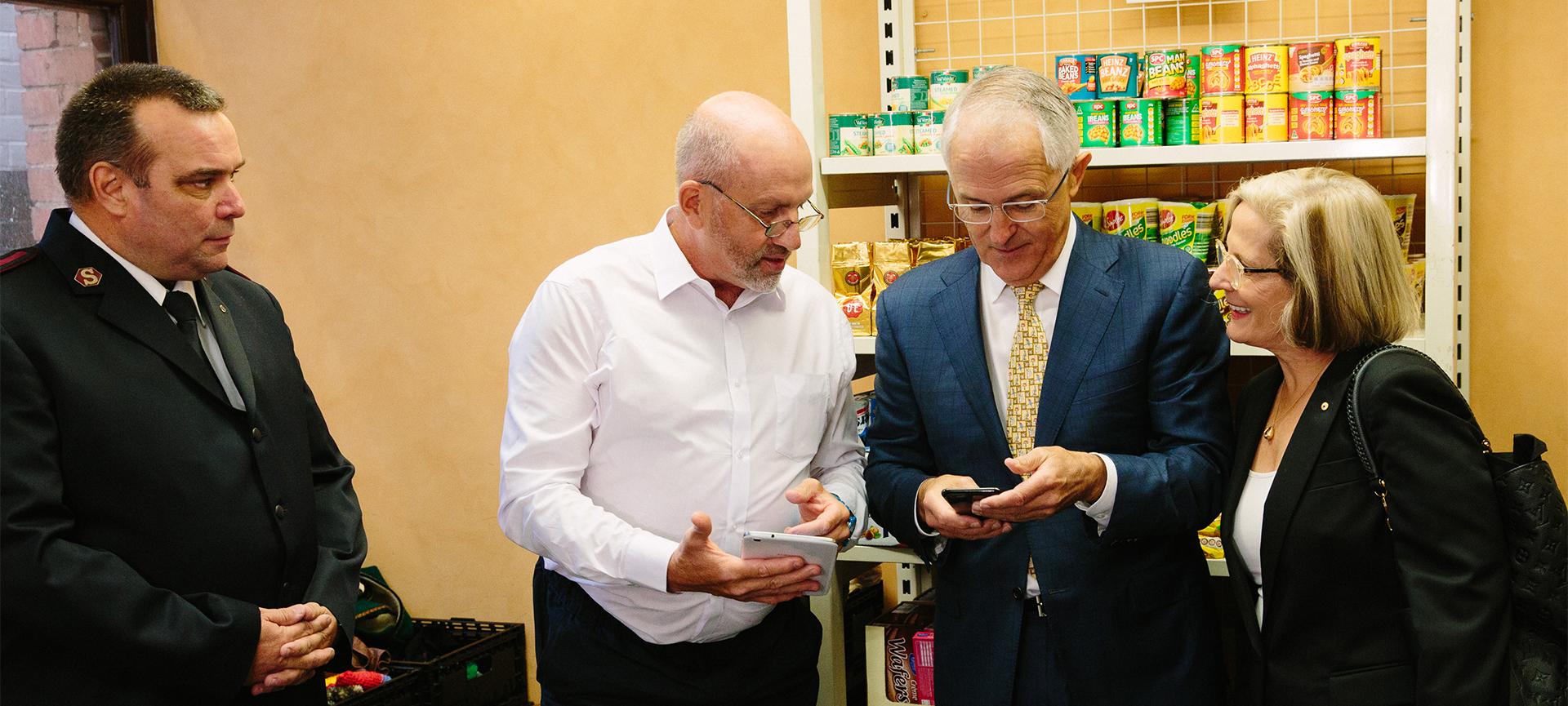 Have you 'Asked Izzy'? Why it could change a person's life
By Pete Burns, Ask Izzy Ambassador
Picture this. Today is the day you suddenly find yourself homeless. But you can't, right? Nobody can. Pete Burns explains how easily it can happen, and why Telstra's providing of unmetered access to Ask Izzy is so important.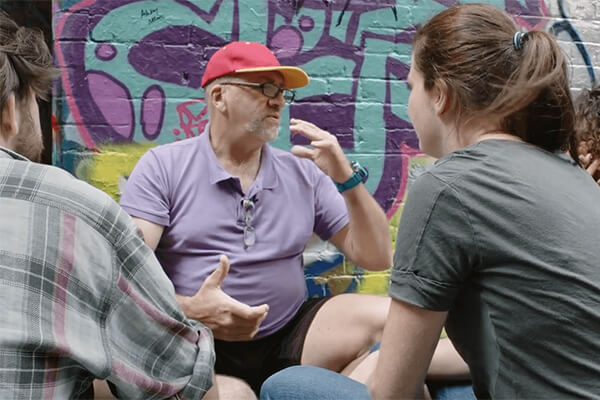 Former homeless man Pete Burns working with at-risk youths.
I ran what I would consider a fairly successful building construction company in Melbourne until the GFC hit in 2011. Like many businesses, it collapsed. I lost everything. I can still remember the shockwave of fear, panic and shame surging through my body.
Unimaginably, I was out on the street – I felt that I needed to run – to hide from the situation. There was no way I could turn to family or friends, I was too ashamed. I didn't feel worthy of their help. And I couldn't face the people my business owed money to, so I left and fled to regional Victoria.
How did I end up under a bridge in Bairnsdale, in a t-shirt and jeans – freezing, hungry, penniless and terrified?
When you find yourself in this situation one thing becomes apparently clear – help can be hard to find. There's no signs hammered into the roadside pointing to where you can get a blanket or a bed for the night. There's no shops you can walk into and grab a free hamburger for your aching stomach. Your evening is spent where your body falls, no food, no money, and no safety.
That's why Ask Izzy is so important.
The online platform asks you simply: 'what do you need?' It then quickly connects you to local services – from housing, meals, health support, counselling and legal help to a whole lot more.
You might be surprised to know that 80% of people experiencing homelessness have a smartphone. But when people are doing it tough, they may be out of credit or have limited data access.
When I heard this week that Telstra was providing unmetered mobile access to Ask Izzy allowing anyone with a smartphone on the Telstra mobile network to access the site free of data charges, I was beyond thrilled. I was touched.
This simple act has removed one more barrier for people who find themselves doing it tough to get the help they need.
My life is now back on track. I know that at the end of today I have a bed and a home.
But it was a long journey and I honestly can say that I think this journey would have been easier if Ask Izzy was available when I was doing it tough.
What is Ask Izzy?
Ask Izzy helps people who are homeless or at risk of becoming homeless to find the services they need, right now and nearby.
The online platform Izzy was developed by Infoxchange in partnership with Google, realestate.com.au and News Corp Australia, and was co-designed with people with lived experience of homelessness, and the frontline workers who support them.
From November 2016, access by Telstra mobile customers to the Ask Izzy mobile website is unmetered, which will allow mobile customers to search the Ask Izzy mobile website and get addresses and contact details for nearby support services.
Calls to support services available on Ask Izzy are not free and usage of websites by links on Ask Izzy and returned via mobile searches is not unmetered.
Telstra pre-paid mobile customers will need to have pre-paid credit available or to top up their pre-paid credit before they can call some support services and access links to external sites, including those linked via Ask Izzy.
More: askizzy.org.au
The Author - Pete Burns, Ask Izzy Ambassador
Pete owned what was considered a fairly successful building and construction business that he thought he built to withstand any sort of financial shock, then the GFC hit.
He had to close down his business and his relationships with family and friends broke down.
Pete has been involved in the development of Ask Izzy from the beginning, through the Council to Homeless Persons' Peer Education Support Program.
He currently travels around the country working with schools and sporting clubs to educate young people on how to deal with their circumstances when times are tough, so they don't become homeless.