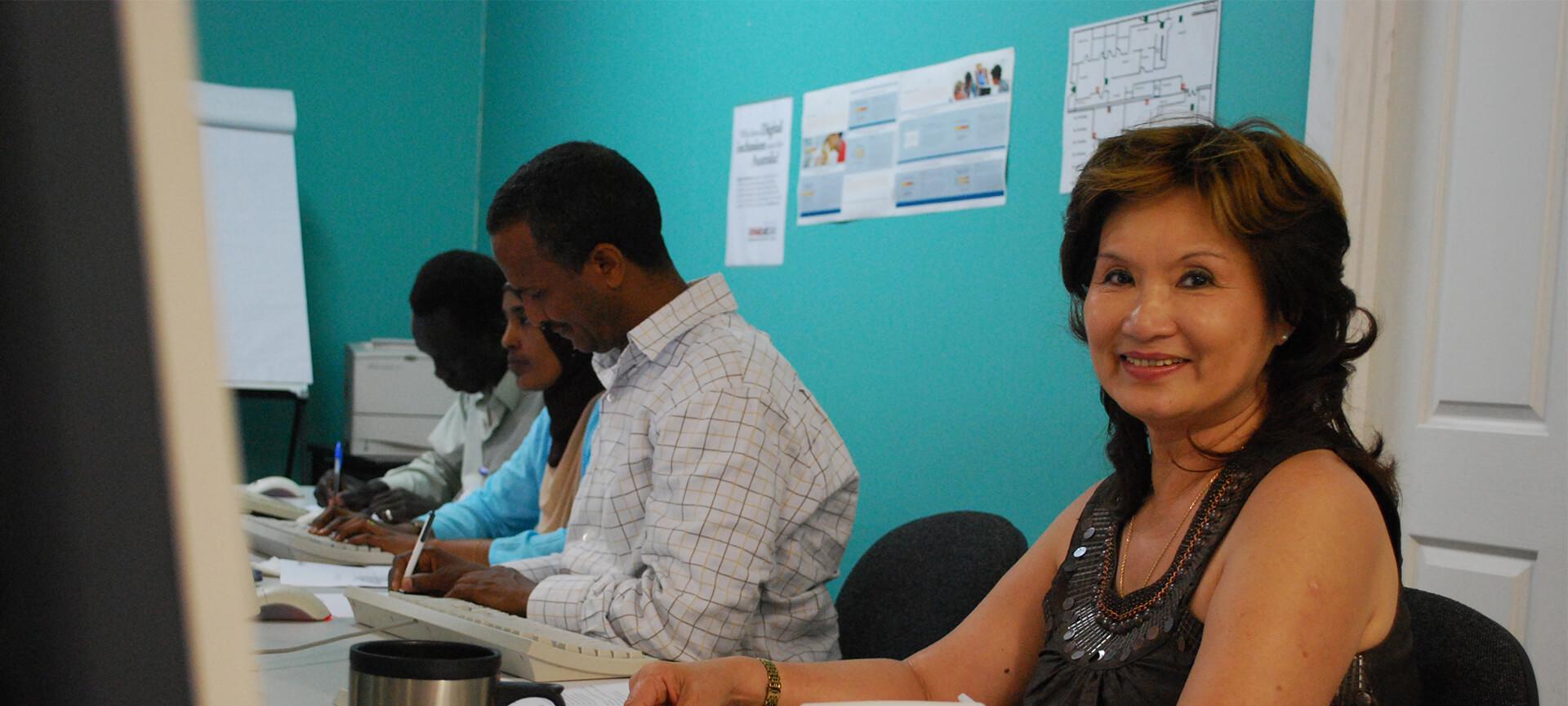 Green PC closes its doors after 14 years
Since 2002, our low-cost computer refurbishment program, Green PC, has provided close to 40 000 computers to individuals and families on low-incomes, helping provide access to the online world. Due to a steady decline in demand, after 14 years Green PC closed its doors on 1 January 2017.
Since it began, Green PC has:
provided tens of thousands of low-cost computers to low-income and disadvantaged communities and individuals
extended the usefulness of thousands of computers by an average of three years each
employed and trained over 500 people, 80 percent of whom went on to employment or further studies.
Green PC originally began as a way to provide computers to residents of public housing estates in inner Melbourne. Businesses and government donated their old hardware and Green PC hired 25 long-term unemployed people to refurbish the computers thanks to a Victorian Government grant.
Due to its success the program soon expanded into Queensland, ACT and Western Australia, and in 2006 a Green PC operation was also established in Timor Leste.
The success of the program is largely thanks to people who worked in Green PC over the years. Together they built a successful social enterprise that helped tens of thousands of people find access to affordable computers for many years.
Although Green PC has ended, our partner WorkVentures will continue to provide sales and service for refurbished PCs and laptops. If you are looking to donate any used IT hardware, you will find a range of recycling options here.
Infoxchange remains committed to digital inclusion – providing people with the access to the internet and the skills and confidence to use it. Go Digi, our national digital inclusion program, is working with communities around Australia to improve the digital skills of 300 000 people.
If you know of anyone who needs to improve their online skills, find out more about Go Digi.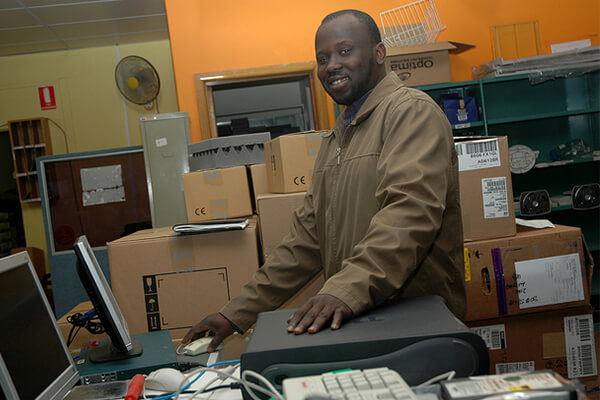 Thomas from Green PC building a computer for the Collingwood/Atherton Gardens high-rise housing estate.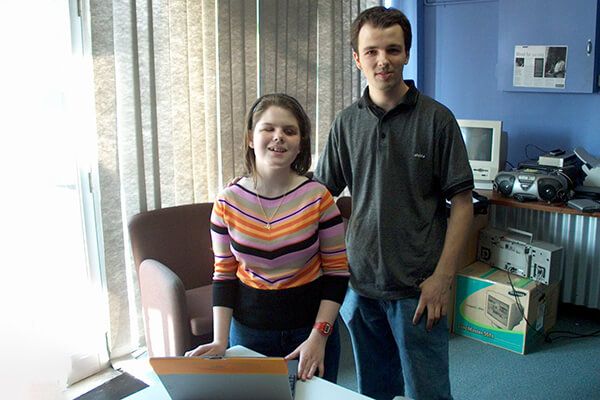 Paul from Green PC with a client receiving a refurbished laptop.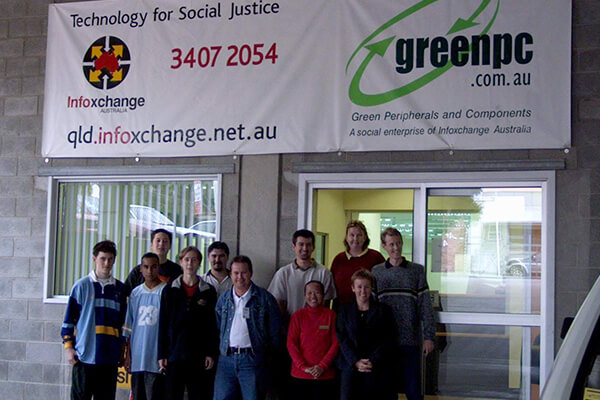 The Queensland Green PC team outside their office in Brisbane.