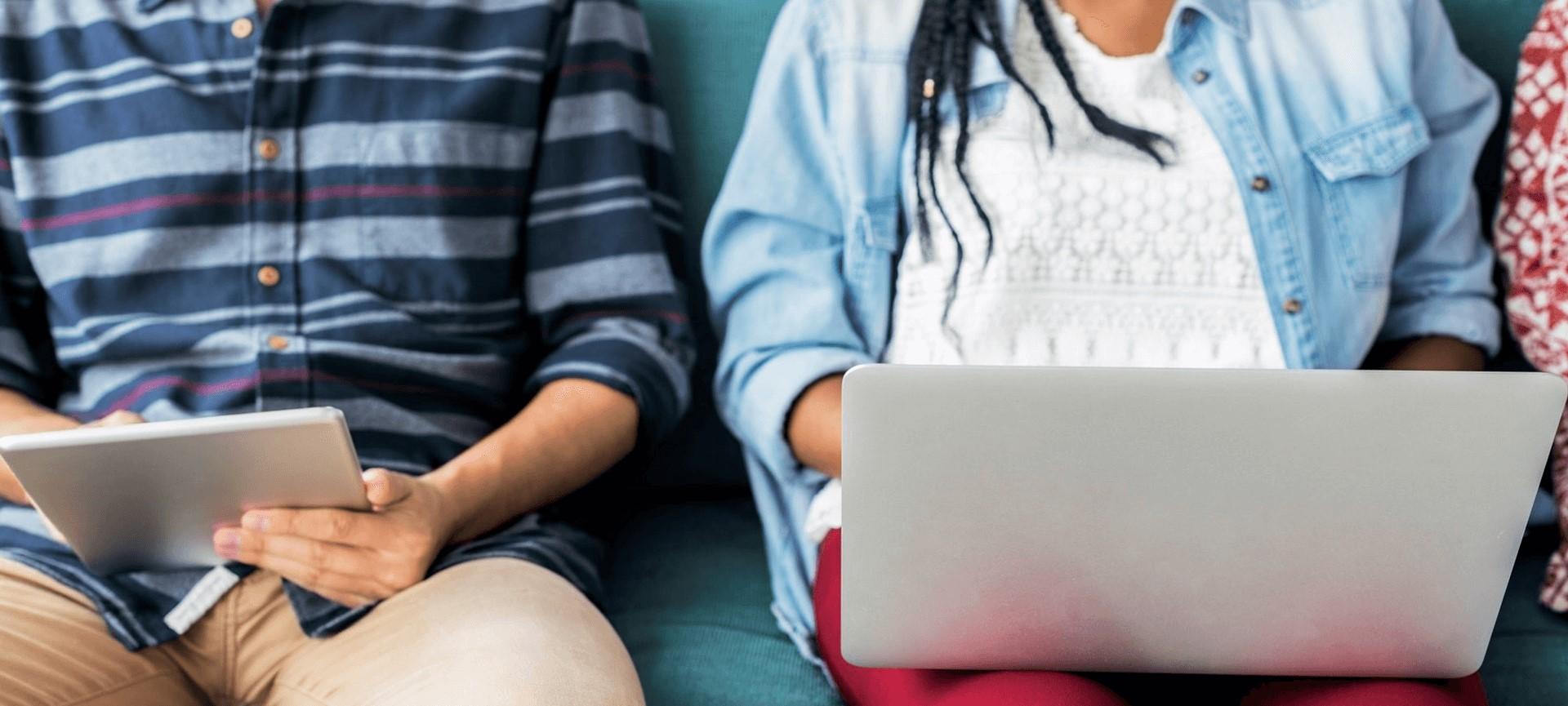 Program launches to support jobseekers into a dynamic bookkeeping career
I CAN with MYOB is a new program that focuses on training mature jobseekers, return to work parents and people looking to build skills to support themselves in the digital economy.
The program, established in partnership with Infoxchange, MYOB and Monarch Institute, provides students with a clear career pathway and includes formal bookkeeping training and industry-specific coaching.
Students participating in the program come from a range of cultural backgrounds and ages.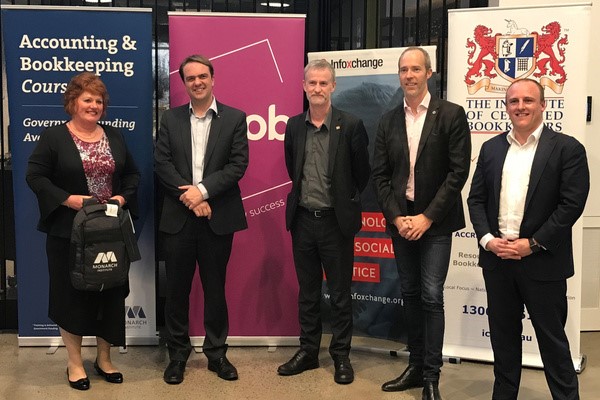 Infoxchange CEO David Spriggs says the program provided a unique opportunity to transition into a bookkeeping career.
"The three partners behind I CAN with MYOB share a vision to provide employment, learning and business opportunities to those facing disadvantage in our society."
"This program aims to bridge the technology divide that further compounds this disadvantage," says David.
One of the participants in the program, Alem Kiffle, came to Australia from the African nation of Eritrea in 2014 seeking political asylum.
"It [Australia] was a new place and everything is harder, especially if you can't speak the language. Until now I wasn't happy because I can't speak English well, so it's difficult for everything," says Alem.
Despite a gap in her English language skills and a physical condition, Alem was determined to find training and work.
She applied to study pathology and although she wasn't accepted into the course her case worker discovered something Alem had struggled to express – she was great at numbers.
Alem's case worker then came across the I CAN with MYOB program, and thought Alem would not only be able to apply her skills in maths but improve her English at the same time.
Alem said that so far, while the course had been challenging, that she felt she had a supportive environment to thrive in.
"I'm very happy to be here – from the first day I came to do the interview I was happy because they welcomed me and encouraged me," says Alem.
She says she hopes to be able to forge a career to support her family and give back to the community which had accepted her.
Head of Partnership's Simon Dennis said MYOB was proud of the program and diversity of participants hoping to transition into the bookkeeping industry.
"I CAN with MYOB is an exciting initiative as it opens the doors for people who may not have previously had the chance to pursue a career in this industry."
"We want to ensure the next generation of bookkeepers is equipped with the knowledge and skills required to not only find employment upon completion of the course, but thrive in the fast-evolving accounting industry," Simon says.
Monarch Institute's COO Nick Chapman said the Institute was pleased to be involved in such a worthwhile program assisting individuals move into a new career in bookkeeping.
"We're thrilled to be partnering with MYOB and Infoxchange, who are also industry leaders in their respective spaces, to deliver life-changing outcomes for the candidates as they begin their journeys into the bookkeeping space," says Nick.
Stay up to date with I CAN with MYOB announcements – sign up to our monthly newsletter.