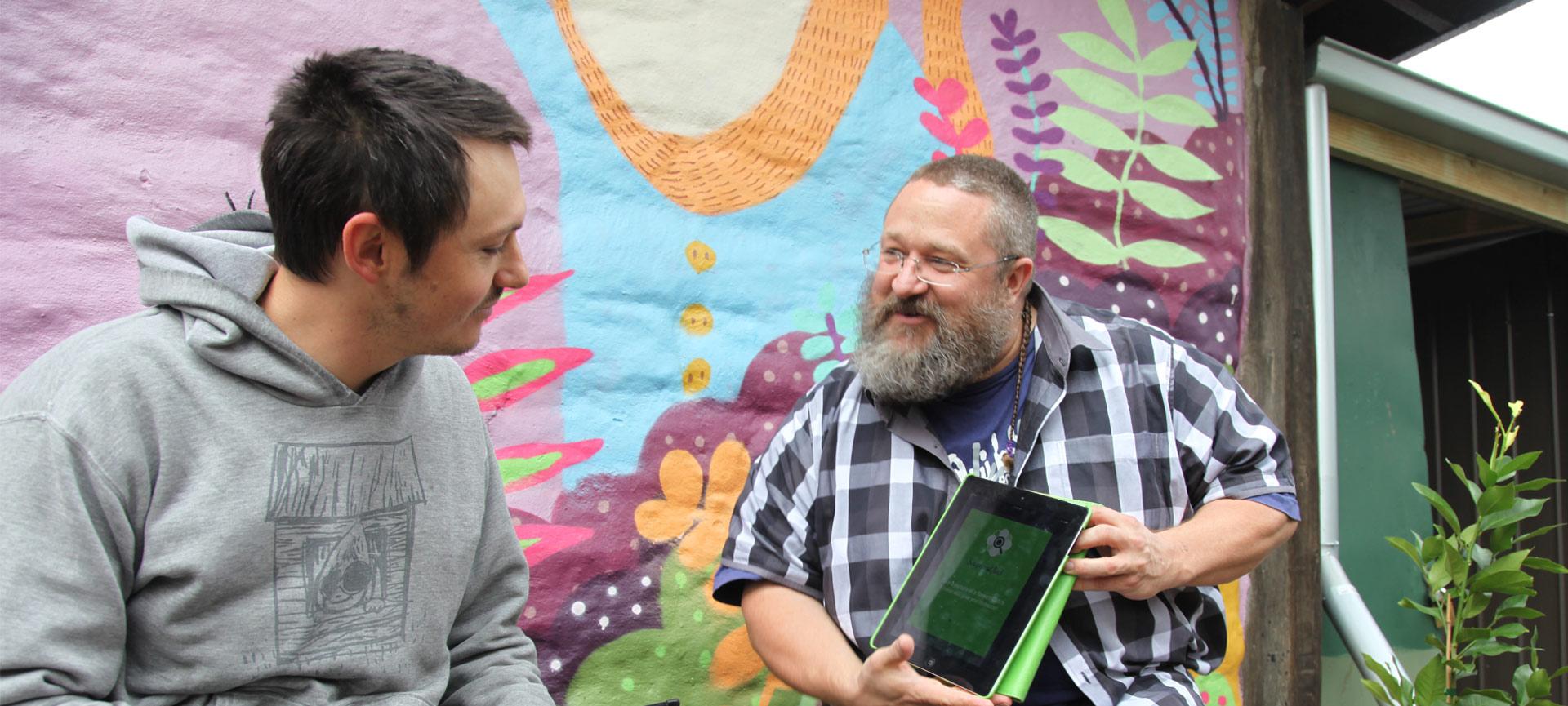 Infoxchange and Google to address Australia's digital skills shortage
A new joint initiative from Infoxchange and Google.org will help Australians access free digital skills training to help them find work or further their career and bridge the digital divide.
Digital Springboard aims to ensure all Australians have the digital skills they need to succeed by providing face-to-face training courses to help them build confidence with online tools and prepare for new opportunities.
Infoxchange CEO David Spriggs says the initiative is a response to the persistent digital skills gap that prevents many Australians from realising the full benefit of the digital economy.
"Many of the people who have the most to gain from the social, educational and financial benefits of being online are missing out," says David.
"Digital Springboard will offer a chance to improve the digital skills of diverse and marginalised communities, while also supporting transitions to work and career growth."
The Australian Red Cross, The Smith Family, The Clontarf Foundation, WISE Employment and Australian Neighbourhood Houses and Centres Association have already joined as partners and will play a crucial role in delivering the courses across Australia.
There has never been a more critical time for building the nation's digital skills, with the digital divide widening across Australia and experts warning that soon more than half of Australians will need to be able to use, configure or build digital systems to stay relevant in the workforce.
Courses on offer will include job readiness skills such as building a CV and writing cover letters in a digital world, as well as more in-depth courses teaching topics such as how to use productivity tools, social media strategy and introduction to coding.
The free program will be delivered nationally through trusted organisations such as community groups, libraries and other not-for-profits, giving participants nationwide the chance to become more confident using digital technologies.
The first of the courses will be delivered across Australia in Perth, Gippsland, Melbourne and Darwin starting in July. Anyone can register to attend via www.digitalspringboard.org.au
Community organisations and not-for-profits who are interested in being part of the program can find out more via the Digital Springboard website.