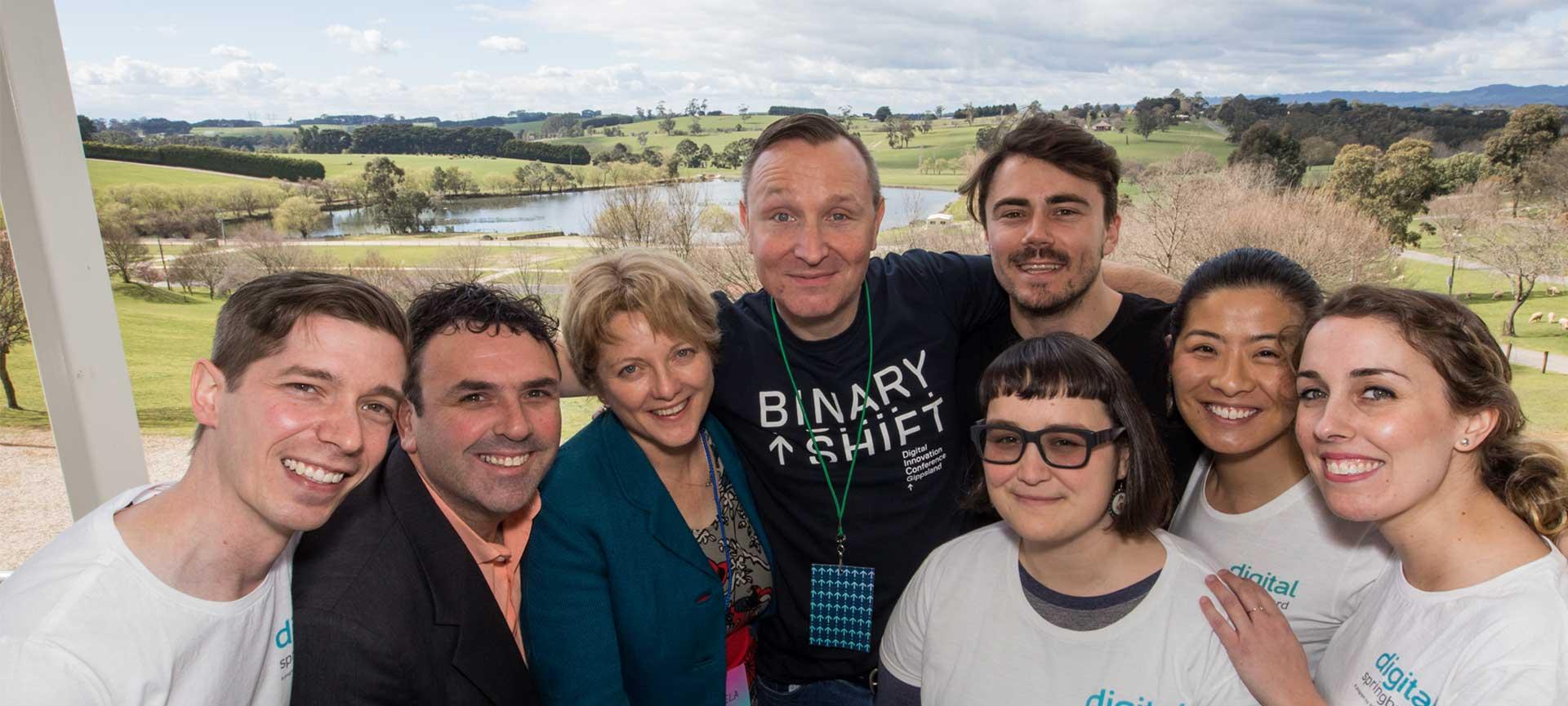 A shift towards regional innovation
Digital Springboard at Binary Shift 2018
Photo: Digital Springboard team with Councillor Dan Clancy (City of Latrobe), Councillor Mikaela Power (Baw Baw Shire), Binary Shift MC Anthony Mayer and Google trainer Jordan McMullen.
Digital inclusion is a major economic and equity challenge for Australia, particularly for regional areas. At the same time, there is a growing need for Australians to be able to use, configure or build digital systems that are well-equipped for the jobs of the future.
That's why it was so exciting for Infoxchange to attend Gippsland's Binary Shift conference last week to hear from technology experts and regional entrepreneurs about many fantastic innovations in the region.
At the conference, we delivered a morning of hands-on workshops as part of our Digital Springboard program with Google, which provides free digital skills training to help Australians find work or further their career and bridge the digital divide.
Joining our "Get started with code" workshop were Georgia and Amber, two Year 10 students at the nearby Lavalla Catholic College.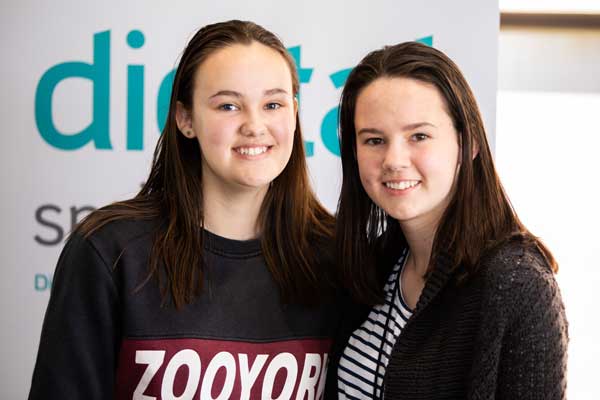 Georgia and Amber
Inspired by their participation in Gippsland's STEM Sisters program, Amber and Georgia wanted to attend Binary Shift to explore the technology of the future and meet tech experts from the region.
They were already familiar with CSS and html, having used it to develop an app for a school project.
"It was for diabetes and to help local people in our area to have a healthier lifestyle, and it had different things like the health part, ways to communicate with medical professionals and also healthy places to eat or places to walk," said Amber.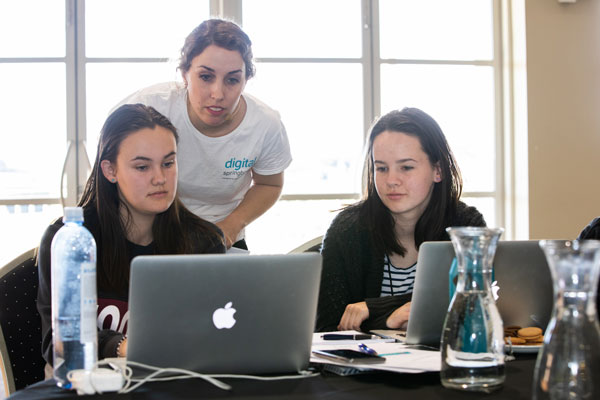 Georgia and Amber with Digital Springboard Training Coordinator Stephanie Livingstone
Chaperoning Amber and Georgia for the day was Amber's great-grandmother, Barbara.
Before joining our workshop, Barbara had no idea what coding was, and was quite anxious about participating in the activity.
"I'd like to know more, but I think at my age it's hard … I mean, we didn't have computers, we didn't have phones," said Barbara.
But she found herself pleasantly surprised.
"I found listening to (Steph, the Digital Springboard trainer) was interesting – I was surprised I could follow what she was doing!"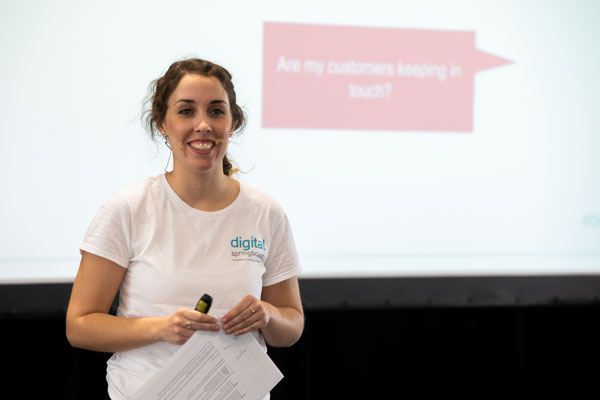 Stephanie delivering the course "Answering questions with data"
It's inspiring to see how younger generations are innovating using technology, and encouraging that older people like Barbara are open to learning new digital skills.
But many of the people who have the most to gain from the social, educational and financial benefits of being online are missing out. Some just don't have the skills they need to thrive in today's digital economy.
"I'm just glad that these two are doing it now at their age," Barbara said of Amber and Georgia.
"If they could just do it earlier in school … they're going to be so far ahead of everybody."
Community organisations and not-for-profits who are interested in being part of Digital Springboard can find out more via the Digital Springboard website.