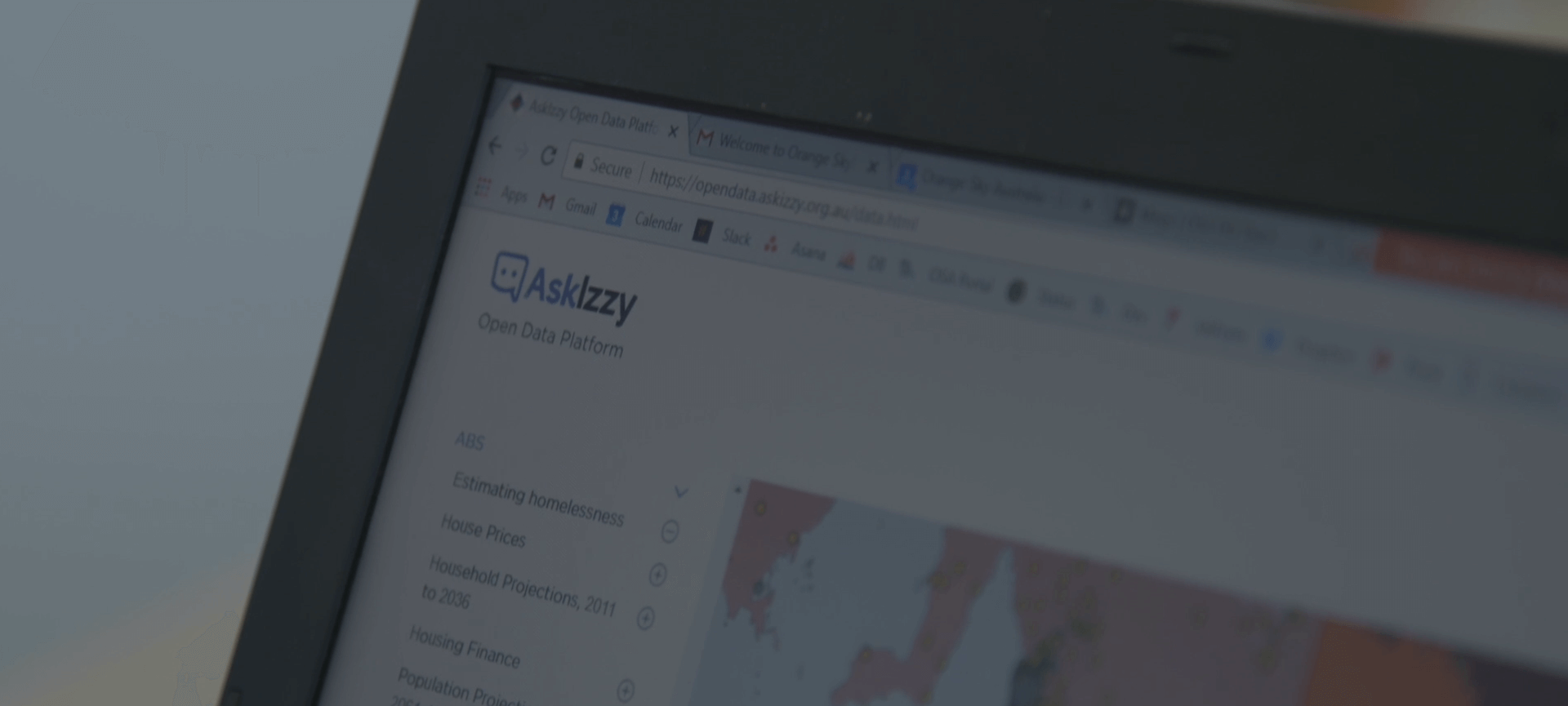 What kind of information can you gather from the Ask Izzy Open Data Platform?
Please note the Ask Izzy Open Data Platform has been retired. If you are interested in accessing our search directory data, please get in touch.
---
We recently launched the Ask Izzy Open Data Platform, which provides data and insights into the supply and demand of support services across Australia.
You can read more about it here, but in a nutshell it means that we can now see where people  actually need help across Australia, instead of just seeing where services are being provided.
It's the first time this kind of data has been freely available in Australia, and it's going to help service providers and policymakers make better decisions and drive better outcomes for people who are struggling across Australia.
Obviously we think the platform is pretty neat, but we also know that it might all sound a bit overwhelming.
That's why we've put together some examples below to demonstrate the sort of data you can gather from the platform, to hopefully inspire you to start digging around yourself.
Viewing data within the platform
To make it really easy to see where demand for services is, the platform displays all its information on an interactive map. You can look up categories such as housing, food, mental health and more and see which suburbs have the highest demand for each category.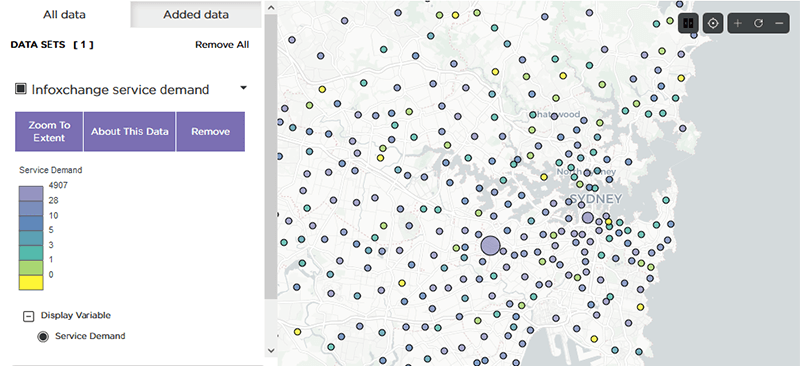 Screenshot showing demand for housing services in Sydney
The platform also contains data sets from Australian Institute of Health and Welfare and the Australian Bureau of Statistics, so you can load other relevant information onto the map to give a comprehensive view of the need and reasons behind people seeking support.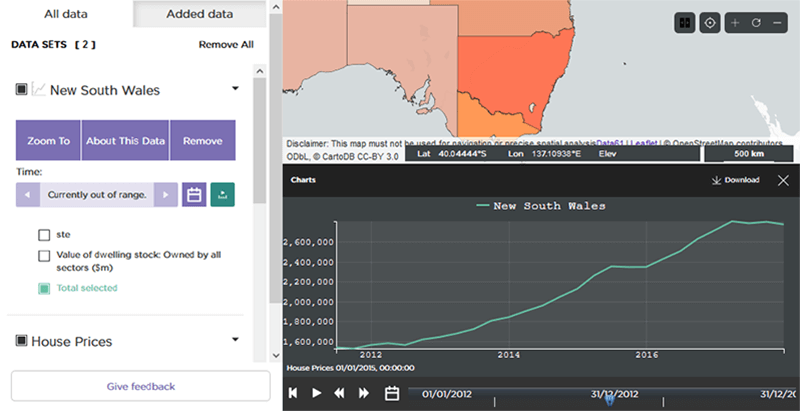 Screenshot showing house prices in New South Wales
Downloading the data to use elsewhere
You can also download data from the platform and use it for your own purposes. Below are some examples that we prepared earlier by downloading the data and creating our own graphs.
It's important to note these are just a taste of what's possible – really there are endless possibilities for what you can do with the data, such as using it for research, reporting, support for funding requests etc.
Want to know more?
We'd love to hear from you! Please get in touch here.