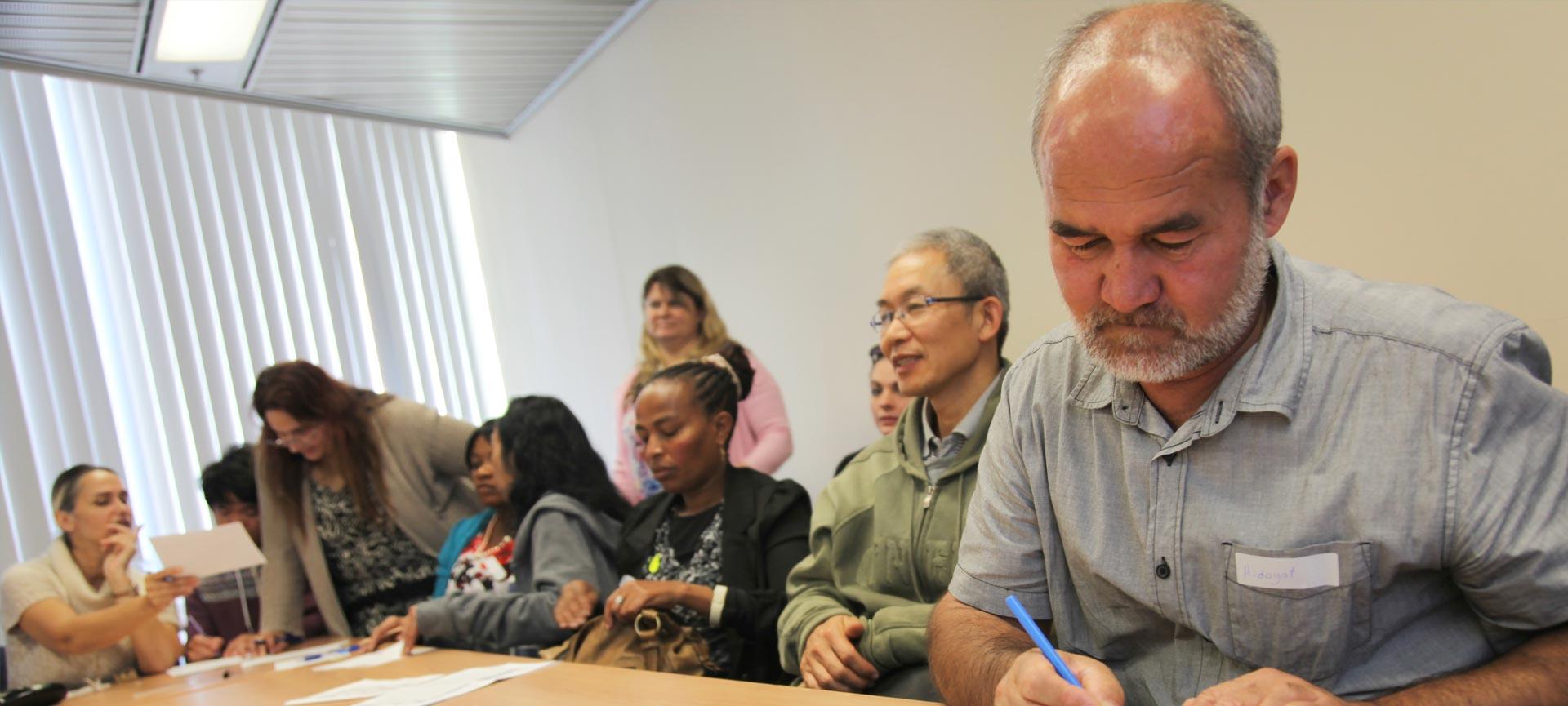 Infoxchange and Google address South Australia's digital divide
South Australia is playing host to a series of free digital learning events that aim to address the state's digital divide – which is now the worst in Australia.
Digital Springboard is a program from Infoxchange and Google.org to help Australians gain new digital skills, further their career and prepare for the future.
The program aims to ensure Australians have the digital skills they need for work and life by providing face-to-face training to help them build confidence with online tools and prepare for new opportunities.
Infoxchange has been working with a host of South Australian organisations to deliver the free Digital Springboard courses during September and October.
"South Australia is now the most digitally excluded state in the country," says Infoxchange CEO David Spriggs.
"That's why we're working with local communities to deliver Digital Springboard courses that will help people learn digital skills and build their confidence in using online tools."
South Australia has the lowest rate of digital inclusion in the country according to the recently released Australian Digital Inclusion Index (ADII).
The State's ADII score is 57.9, behind the national average of 60.2. The top two most digitally excluded places in Australia are the South Australian regions of Eyre and South East SA.
"Digital inclusion is about so much more than just computers or technology. It's about the ability to fully participate in our economic and social life – but many South Australians are getting left behind," says David.
Some of the local organisations helping to deliver the courses include Public Library Services South Australia, City of Marion, City of Onkaparinga, Barossa Council Public Library, City of Playford, Campbelltown Library, City of Prospect and Light Regional Public Library.
Topics on offer include how to build a CV and write a cover letter in a digital world, and how to use social media for businesses.
"Public Library Services is very excited to be able to support Public Libraries in SA to take part in the Digital Springboard program," says Veronica Mathews, Assistant Manager of Strategic Projects and Communication at Public Library Services.
"The program with its varied curriculum is a great place for those community members wanting to build their skills. Digital Springboard is providing a great platform for the community to learn and grow."
David Spriggs says that South Australians with low levels of income, education and employment are significantly less digitally included.
"People who are at a digital disadvantage are often facing other forms of social and economic disadvantage too. That means that many of the people who have the most to gain from the social, educational and financial benefits of being online are missing out," says David.
"The digital inclusion gap between South Australians with jobs versus those who are unemployed is actually increasing. With modern workplaces relying so much on a digitally skilled workforce, that's a really worrying trend."
Working with local delivery partners, Digital Springboard will provide in-person digital skills training across Australia for the remainder of the year.
Community organisations and not-for-profits who are interested in being part of the program can find out more via the Digital Springboard website.
For more information, visit digitalspringboard.org.au