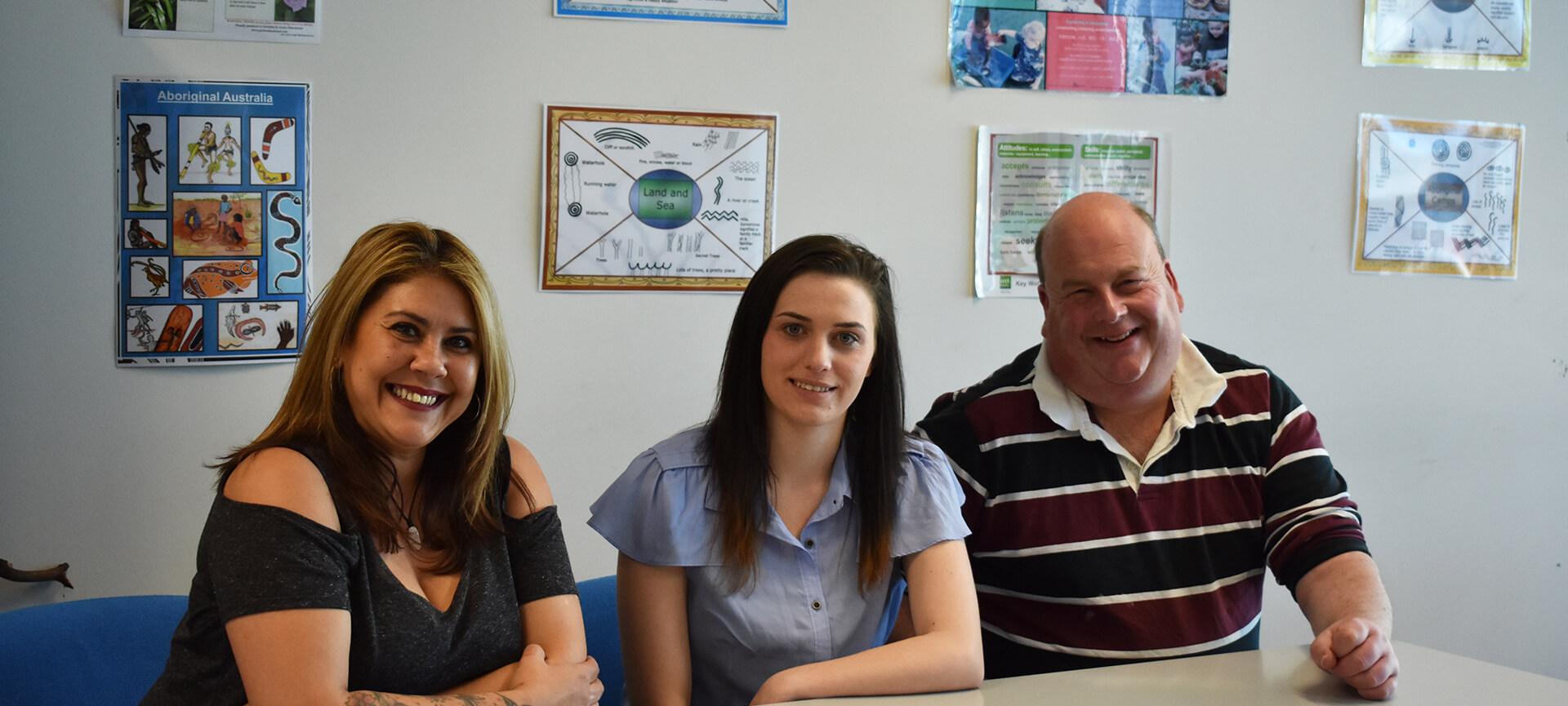 Domestic violence survivor supports Ask Izzy
After leaving a violent relationship, Vicky Vacondoios spent years navigating the service system. Struggling to find a home for herself and her three children, she says she had no idea how to get help.
"I was trying to find different services, and I had to go to internet cafes because I didn't have access to a computer," says Vicky.
Vicky first learnt about Ask Izzy, our mobile website that connects people with nearby support services, through her involvement as a Peer Education Support Program Member for Council to Homeless Persons.
She also recently became involved with the Ask Izzy Help at Hand family violence project, as a survivor advocate in the co-design workshops and interviews.
Vicky says when she was experiencing homelessness there was nothing like Ask Izzy.
"I do believe that if it was around, it would have cut years out of my life from that journey. I think it's great for people taking that first step into getting help and assistance."
Vicky says that Ask Izzy allows people to look for help themselves, instead of waiting to see a worker or support service. 
"At least they have the choice of being able to look at what's around within their communities, rather than having to go into the city or having to travel."
Vicky says taking part in the co-design for Ask Izzy Help at Hand was an empowering experience.
From her experience of being homeless, Vicky was able to share the skills she picked up during this time with the Ask Izzy team. She has contributed to website enhancements which will be launched in early 2019, which will make Ask Izzy safer and easier to navigate for anyone looking for help with family and domestic violence.
Vicky now works at the Institute of Tertiary and Higher Education Australia as a trainer and assessor for the Diploma of Community Services and shares Ask Izzy with her students.
"I tell my students that it's a great tool to use. That everybody knows somebody that is experiencing homelessness or at risk of homelessness, especially with a high demand in rentals," says Vicky.
Despite now being in a much better place, Vicky says her experience of being homeless is something that she always carries with her.
"Unless you've actually gone through something, you're not going to have a clear understanding of it, no matter what."
"All of the lived experience of being homeless, you'll never forget it. Yes, you can move on, soldier on, turn it into a positive the way I have – but it will always be a part of me."
Find out more about the Ask Izzy Help at Hand project, which will be completed in early 2019.
To keep up-to-date with the latest Ask Izzy stories, projects, events and upcoming launches, sign up to our Ask Izzy quarterly newsletter and follow us on Facebook.
If you or someone you know is experiencing issues around sexual assault, domestic or family violence or abuse, please call 1800 RESPECT (1800 737 732).
*Hero image: Vicky Vacondoios with her two students, Tinnille Colyer and Stuart Noakes.