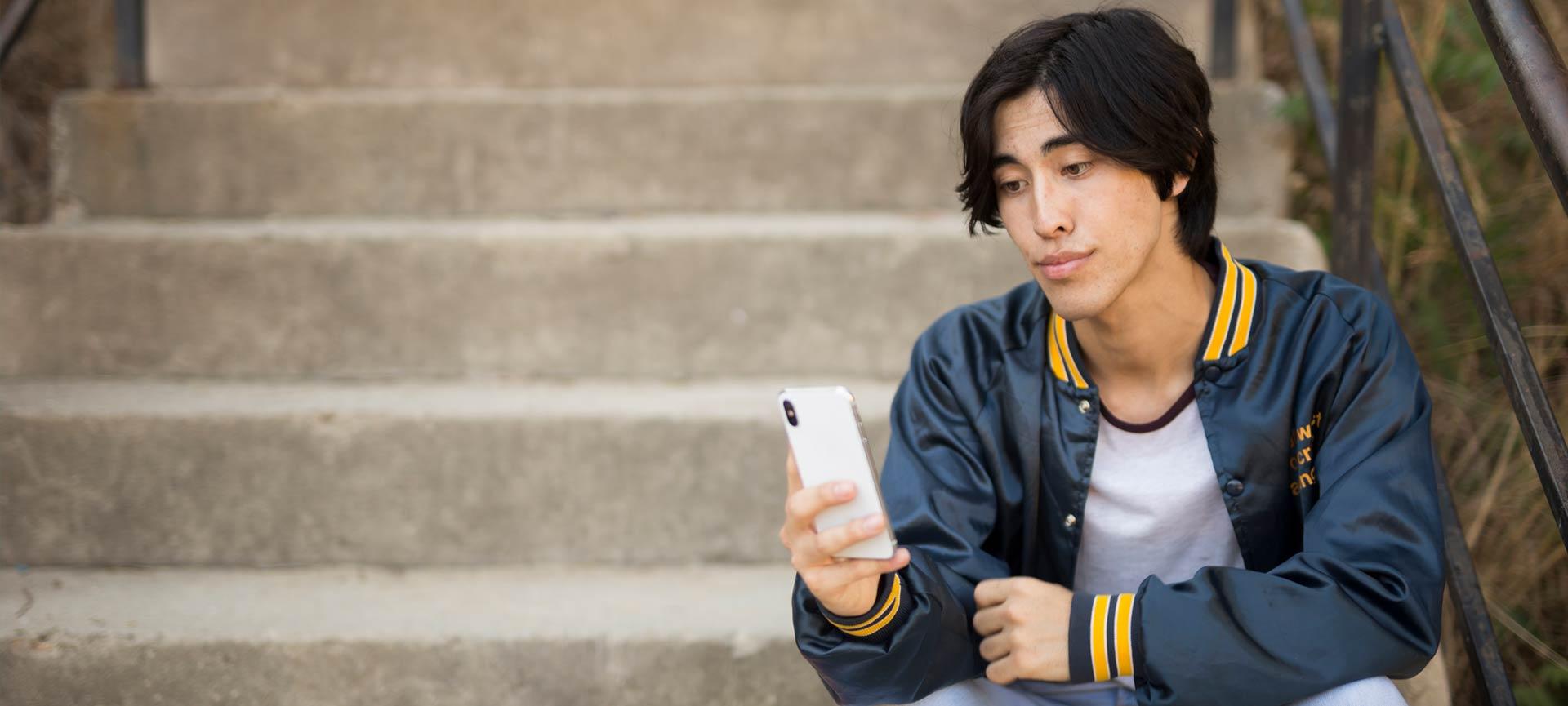 New tech to help homeless youth connect to services
As Homelessness Week kicks off, we're excited to announce the development of new technology to help vulnerable Australians better connect to support and services.
Supported by the Telstra Foundation's Tech4Good challenge, we're developing our award-winning mobile website, Ask Izzy, to provide a more conversational, personalised and supportive way to connect young people at risk of or experiencing homelessness to services.
Ask Izzy connects people in need with housing, meals, money help, family violence support, counselling and much more. It is free and anonymous, with over 370,000 services listed across Australia.
With the 2016 Census of Population and Housing revealing that nearly 60% of homeless people were aged under 35 years, Infoxchange is now working on the next evolution of Ask Izzy, to better help homeless youth connect to the services they need.
Originally pitched as a voice assistant, the next iteration of Ask Izzy is being developed rooted in insights, research and design testing, which found young people are more likely to use a chatbot. Through in-depth interviews and co-design workshops, we're working closely with service providers and over 35 young people with lived experience of homelessness to co-design chatbot functionality that best meets the needs of homeless youth.
Infoxchange CEO David Spriggs says, "It's important for us to partner closely with service providers and young people with lived experience of homelessness, to ensure we're developing technology that will help disrupt the cycle of youth homelessness. We're excited that we're able to make big changes to the mobile site, with another two years of support and funding from the Telstra Foundation."
Set to rollout in March 2020, the chatbot is currently in design and testing and is the biggest change to the Ask Izzy platform since 2016. Through the chatbot functionality, Ask Izzy will better help connect people to the support they need, while maintaining human connection and integrity for its users.
Head of Telstra Foundation Jackie Coates says, "Telstra has been a long-standing supporting partner in the development of Ask Izzy, and we're thrilled to be part of the next phase of the journey with Infoxchange."
Ask Izzy is free to use on the Telstra mobile network, meaning that people don't need to rely on credit or access to Wi-Fi in order to use the site. With more than 2.5 million searches on the site since it was first launched in 2016, Ask Izzy connects tens of thousands of people to the help they need every month.
Also just launched is the Telstra Top-up program, which provides a complimentary $30 recharge to those who are experiencing or at risk of homelessness and or/family violence. The program is available to specialist housing providers via Infoxchange across Australia and eligible services have already been sent an invitation to opt in.
Can you help?
In the lead up to Homelessness Week – an annual awareness-raising week to highlight the 116,000 Australians who are homeless on any given night – we are encouraging people to make a $15 donation to purchase an Ask Izzy mobile power card.
For someone in crisis, the last thing they need is their mobile phone running out of charge right when they need it most. Your donation of a $15 Ask Izzy power card will give someone enough mobile charge to help them find a meal, somewhere to stay, financial assisstance and much more. The cards are rechargeable and will be distributed through homeless service providers around the country.