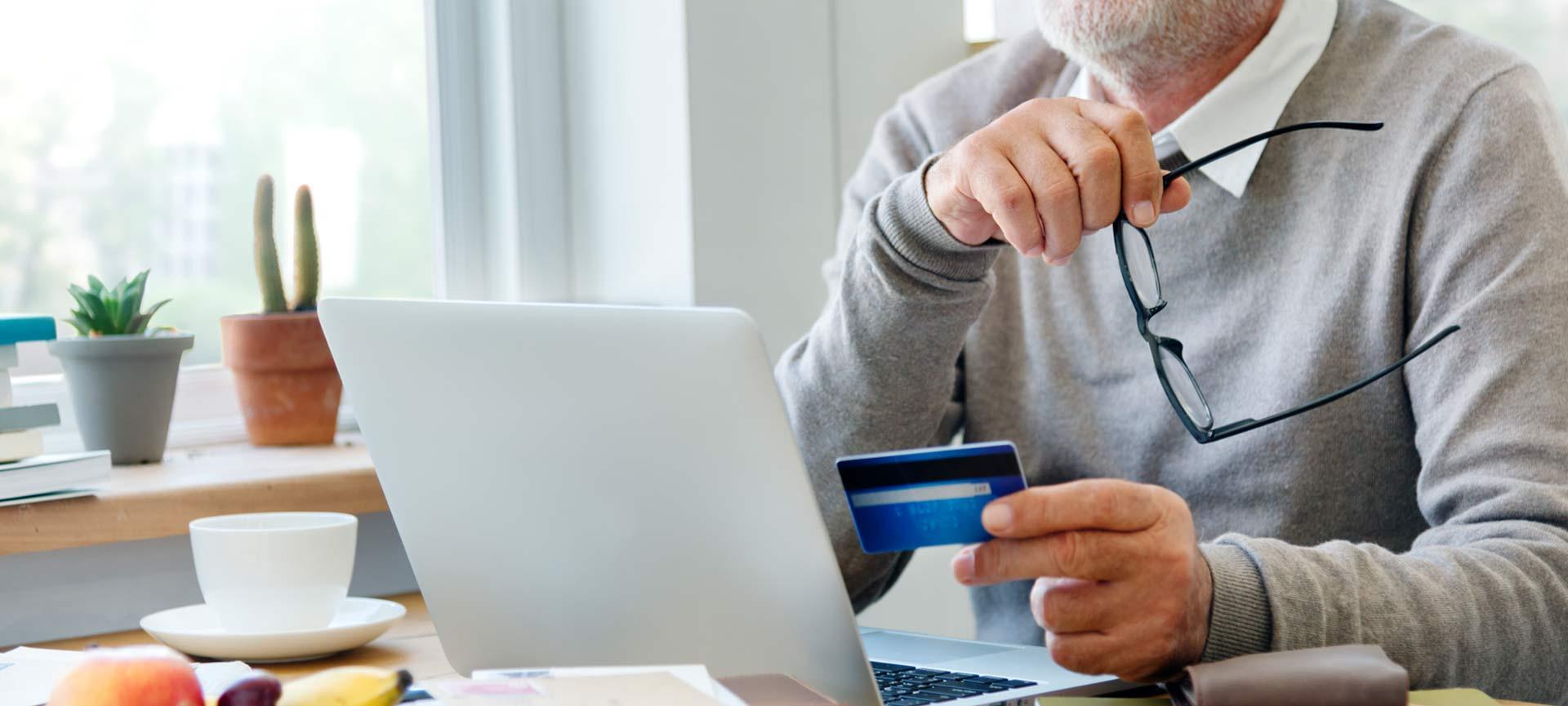 Delivering a "Connected Future" through digital and financial capability
We're thrilled to announce a new collaboration between Infoxchange, Australian Red Cross and Credit Union Australia (CUA) that aims to improve the digital and financial capability of vulnerable community members across Australia.
A staggering 2.5 million people in Australia are not online. And as the pace of digital change accelerates, the gap is widening between the digitally savvy and those who lack the confidence or skills to fully participate in the online world.
To tackle the challenge head on, Infoxchange, Australian Red Cross and CUA today announced a ground-breaking new collaboration, Connected Future, to coincide with World Computer Literacy Day.
Infoxchange currently offers digital skills training through our Digital Springboard program with Google. Around 10,000 people across Australia have attended Digital Springboard courses since it launched in 2018. Infoxchange CEO David Spriggs says the Connected Future program will build on the success of Digital Springboard to improve financial capability.
"Many of the people with the most to gain from the social, educational and financial benefits of being online are missing out, and those who are digitally excluded often lack the financial skills to manage their everyday finances," says David.
"Through our collaboration, CUA, Red Cross and Infoxchange will bring deep expertise in helping vulnerable groups to develop skills to confidently manage their money online. Working together, we can create a unique and more holistic training program that helps lift financial capability – skills that will be life changing for many people."
CUA Chief Customer Officer Megan Keleher says that CUA research highlights the growing divide between digital natives and those who aren't digitally literate.
"While 79 per cent of those aged 18-24 use a mobile banking app for most of their banking, 50 per cent of those aged 65+ say they would never use a mobile banking app."
Red Cross Head of Community Programs Rushda Halith says the collaboration is addressing a very real need in the community.
"While we know older Australians can be digitally isolated, digital and financial literacy barriers can be faced by people with a disability, culturally diverse communities, Aboriginal and Torres Strait Islander peoples and other vulnerable groups. This includes low income households, people experiencing unemployment or those living in remote areas," says Rushda.
Starting in 2020, Connected Future will see:
Financial education modules integrated into the Digital Springboard program;
An opportunity for up to 1,000 CUA team members nationally to participate in a skilled volunteering program helping to deliver training and outreach to vulnerable and at-risk groups;
A co-design approach involving the three partners and other community stakeholders, which will identify and develop innovative solutions to help reach digitally excluded Australians at scale.
To stay in the loop about Connected Future subscribe to our newsletter.