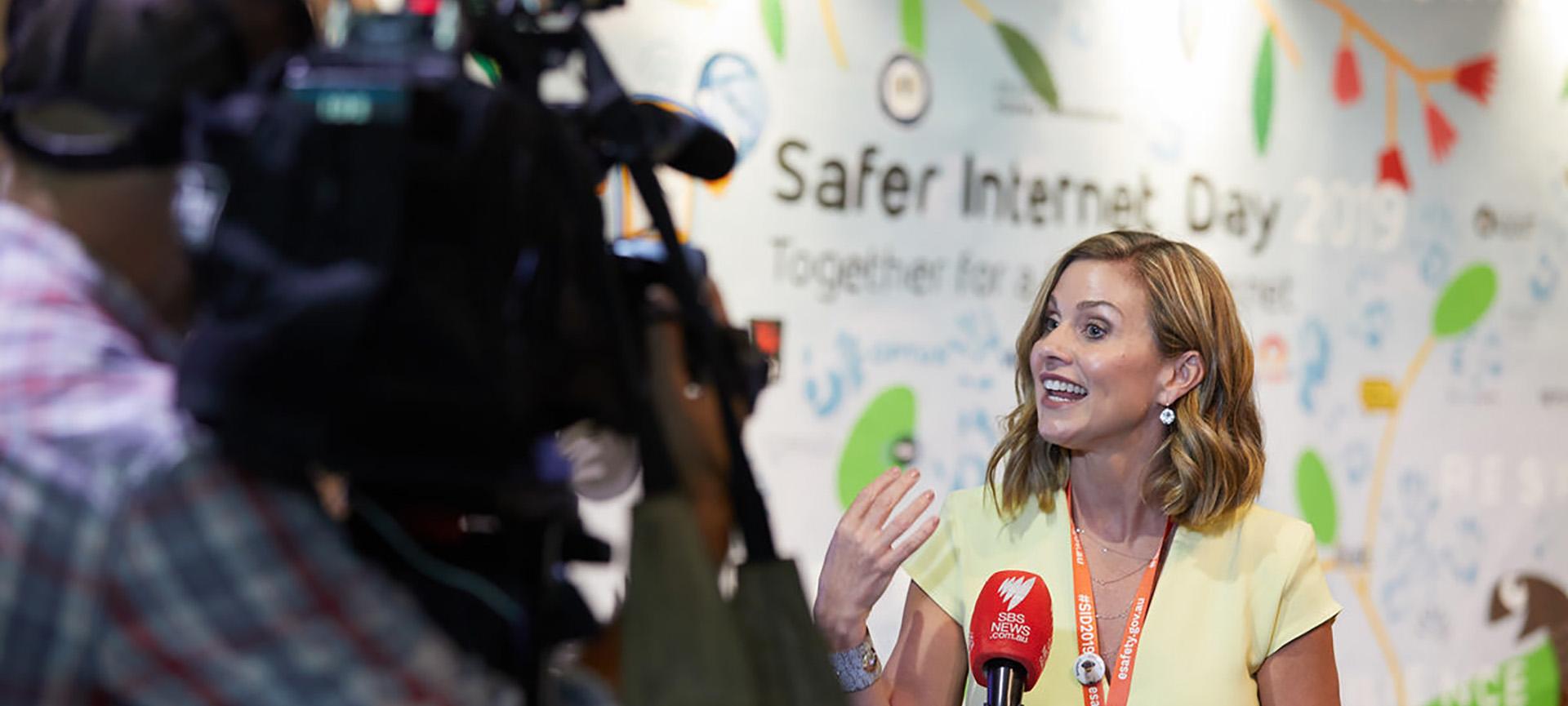 Australian E-Safety Commissioner brings online safety focus to Connecting Up Conference
The Commissioner leads the world's first government agency committed to keeping its citizens safer online.
Commissioner Inman Grant will speak at Melbourne Convention Centre on Thursday 11 May from 3.30 - 4.30pm about her role and how delegates can support their staff and their clients to stay safe online. She will also share observations and experiences from her time as Commissioner, including how eSafety is implementing the new Online Safety Act 2021 and why a safer, more positive Internet is critical for all Australians. In addition to a persistent 'digital and cultural divide', there also remains a 'digital disconnect' between children's experiences on the internet and parents' understanding of their online experiences.
The Connecting Up Conference audience, which comprises around 300 not-for-profit leaders from across Australia, will benefit from the Commissioner's decades of experience working in the technology sector and in government, including working at the intersection of technology, privacy, safety, philanthropy and social justice in senior public policy roles in at Microsoft, Twitter and Adobe.
Ms Inman Grant's experience at Microsoft spanned 17 years, where she served as one of the company's first and longest-standing government relations professionals, eventually becoming Global Director for Safety and Privacy Policy and Outreach.
At Twitter, she set up and drove the company's policy, safety and philanthropy programs across Australia, New Zealand and Southeast Asia.
Ms Inman Grant has served as eSafety Commissioner since 2017.
The Conference
The Connecting Up Conference will take place at the Melbourne Convention and Exhibition Centre on 10-12 May 2023.
This three-day interactive event empowers not-for-profits to ensure they are using the best technologies, strategies and training to achieve maximum impact for the Australian community. It will feature workshops and masterclasses on IT strategy, cybersecurity, leadership, marketing, fundraising and effective data use.
Other speakers include ACNC Commissioner Sue Woodward AM, internationally renowned Design Anthropologist Professor Sarah Pink, Code Like a Girl Founder and CEO Ally Watson OAM, Pro Bono Australia Founder and CEO Karen Mahlab AM, St Vincent de Paul Society Victoria Chief Operating Officer Cassandra Hatton, and many more.
Check out the full program here.
The conference will also feature the 2023 Australia Not-For-Profit Technology Awards, which will be presented at a gala dinner on Thursday 11 May at Pan Pacific Melbourne.
Early bird tickets can be purchased until 28 February 2023.
ENDS
Press passes are available for the Australian Not-for-Profit Technology Awards 2023 and Connecting Up Conference. Contact Olivia (below) to arrange.
Media Contact: Olivia Nicholls / Communications & PR Manager / 0459 419 755