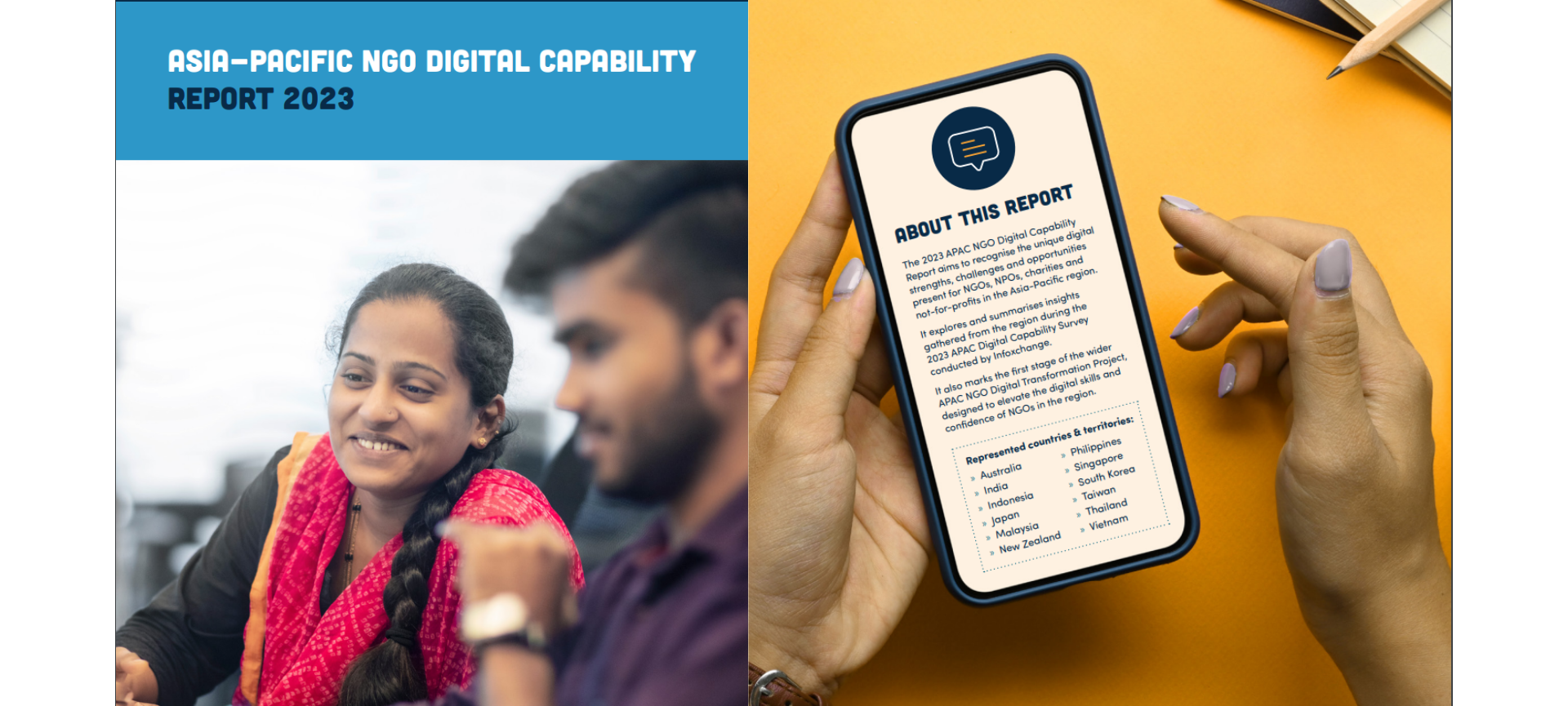 Report Reveals 1 in 6 Asia-Pacific NGOs Affected by Cyberattack in Past 12 Months
Infoxchange has released the Asia-Pacific NGO Digital Capability Report 2023, showing that 1 in 6 Non-Government Organisations (NGOs) surveyed in the Asia-Pacific region experienced a cyber security incident in the last 12 months, and only 24% of organisations currently provide cyber security training for their staff.
The Report, prepared by Infoxchange with support from Google.org, Google's philanthropic arm, aims to recognise the unique digital strengths, challenges and opportunities present for NGOs, NPOs, charities and not-for-profits in the Asia-Pacific region.
Organisations that took part in the survey hail from Australia, India, Indonesia, Japan, Malaysia, New Zealand, Philippines, Singapore, South Korea, Taiwan, Thailand and Vietnam.
Other findings include:
- 98% of organisations store emails in the cloud, but only 54% store files in an NGO cloud collaboration platform. A mere 27% report they have moved a significant portion of their IT to the cloud.
- 50% of respondents recognised raising digital capabilities for staff and volunteers as a priority.
- Just 44% of organisations use multi-factor authentication.
- Just 1 in 2 organisations meet staff technology needs to work from home.
View the full report here.
Comments attributable to Infoxchange CEO, David Spriggs:
"This [report] highlights the urgent need to prioritise cyber security practices and invest in the necessary training and infrastructure to protect sensitive data."
"Community need is high, and it has never been more important for NGOs to build digital capability and resilience" he said.
"The insights from this report will guide the upcoming Digital Capability Training Program for organisations in the region. We intend, through that program, to support organisations to take steps in resolving some of the critical issues presented in these pages, and to continue building upon their strengths."
Comments attributable to Head of Google.org APAC, Annie Lewin:
"[This report] will serve as a guiding star for the broader digital transformation project, leveling up the skills and capability of NGOs in the region."
ENDS
For all media enquiries please contact: Olivia Nicholls / Communications & PR Manager / 0459 419 755.
About Infoxchange:
Infoxchange is a leading not-for-profit social enterprise dedicated to using technology to improve the lives of people experiencing disadvantage and the organisations that support them. Through our work in digital inclusion and social innovation, we strive to utilise technology to empower people experiencing disadvantage, driving social inclusion and creating stronger more resilient communities. With over 180 staff across Australia, we tackle the biggest social challenges through the smart and creative use of technology.