Youth IT Careers celebrates its latest round of graduates
Last month we gathered at the Microsoft Melbourne offices in Southbank to celebrate the graduation of the second round of students from our Youth IT Careers program.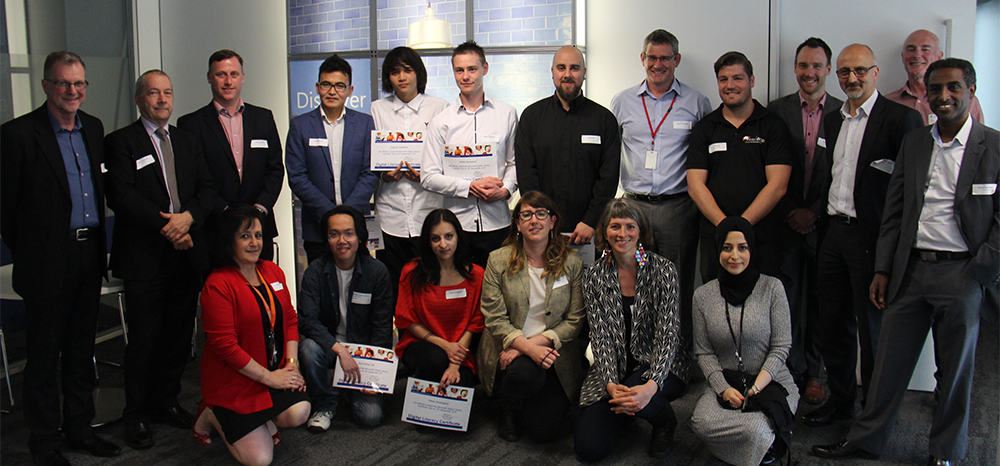 Graduates with Microsoft and Infoxchange representatives
Youth IT Careers is a program designed to help young people who face significant barriers to employment to study for a career in IT. The program aids the students by providing them with training and the chance to work for one of Microsoft's business partners.
As well as giving young people the qualifications they need through the program, YouthSpark is also addressing the skills gap in the Australian IT industry and giving IT companies the chance to employ a trained, enthusiastic junior staff member whom they otherwise might have never met.
The graduating students completed a nine-week program where they gained their Certificate II in Information, Digital Media and Technology at the Microsoft Academy, and are now looking forward to commencing traineeships with the program's partners.
Joining the students at the graduation celebration were their teachers and some potential business partners interested in joining the YouthSpark program. The afternoon offered the students an invaluable opportunity to meet with the business partners and talk with them about the industry.
We're really proud of our graduates and what they've achieved, and we wish them all the best for their future careers.
Find out more about Youth IT Careers