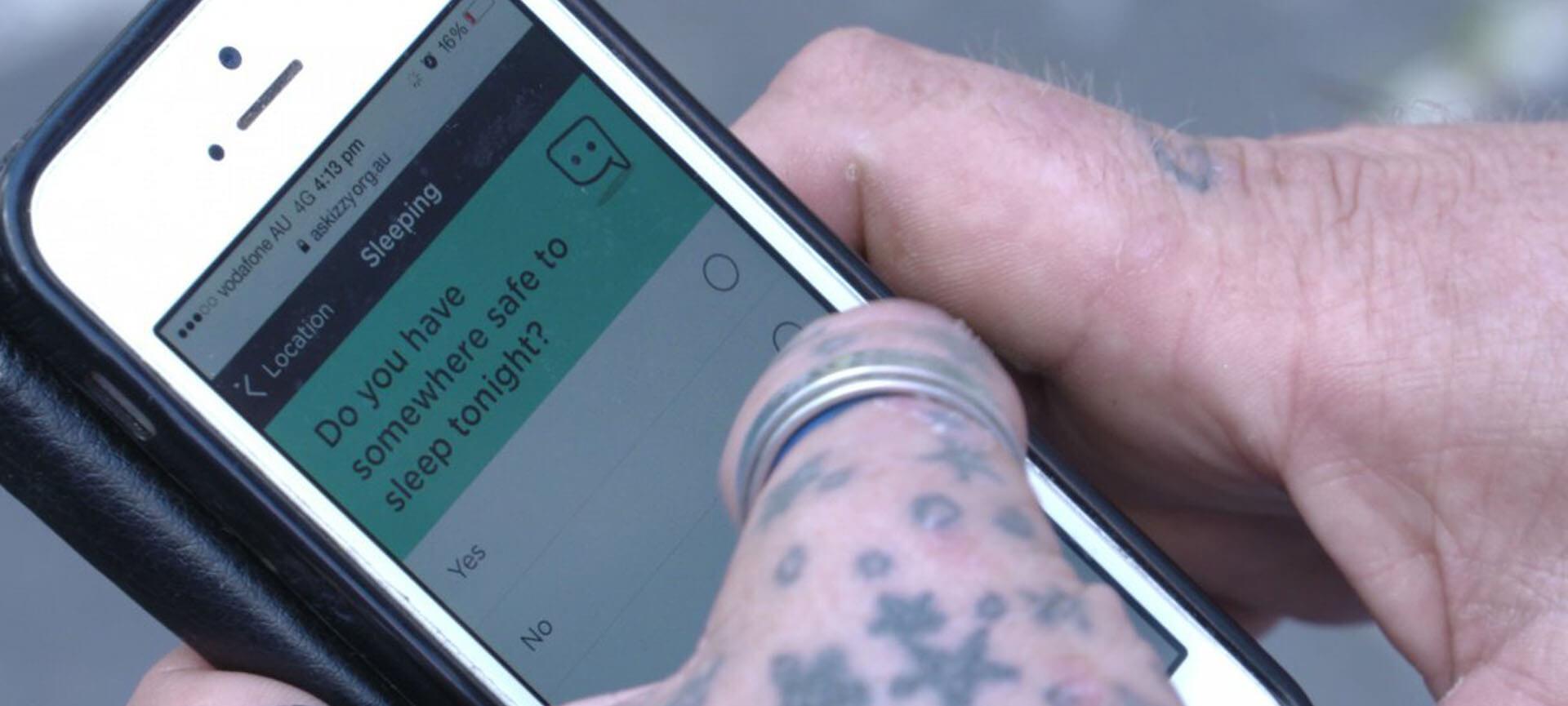 Ask Izzy wins technology and design awards
Ask Izzy, our website that allows people who are homeless or at risk to search more than 350 000 services nation-wide, has received two major awards in one week. 
Launched in January 2016 by Prime Minster Malcolm Turnbull, Ask Izzy won at the Australian Information Industry Association's Victorian iAwards and gold at the Design100 Melbourne Design Awards.
The mobile website has been well received by people who are homeless or at risk and the service providers who support them, with over 100 000 searches in the first four months. 
The iAward for community programs was presented by Minister for Small Business, Innovation and Trade, the Honourable Philip Dalidakis and the Design100 Award will be presented in late July. Infoxchange will be competing against other state iAwards winners at the national awards in September.
Find out more about Ask Izzy.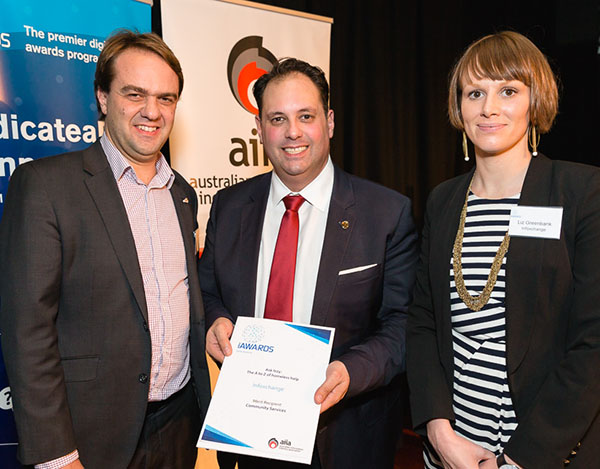 Our CEO, David Spriggs, and Policy and Communications Manager, Liz Greenbank, are presented with the merit award by Minister Dalidakis.