Infographic: 10 years of SRS Client and Case Management
Our SRS Client and Case Management System is 10 years old! To celebrate, we'll be sharing a series of posts that celebrate the impact our system has made, as well as looking forward to our exciting plans for the future.
This week, here's an infographic that shows how far our client and case management system has come over the last decade - from humble beginnings with one client in Brisbane, to being used by thousands of workers across Australia to help millions of people in need.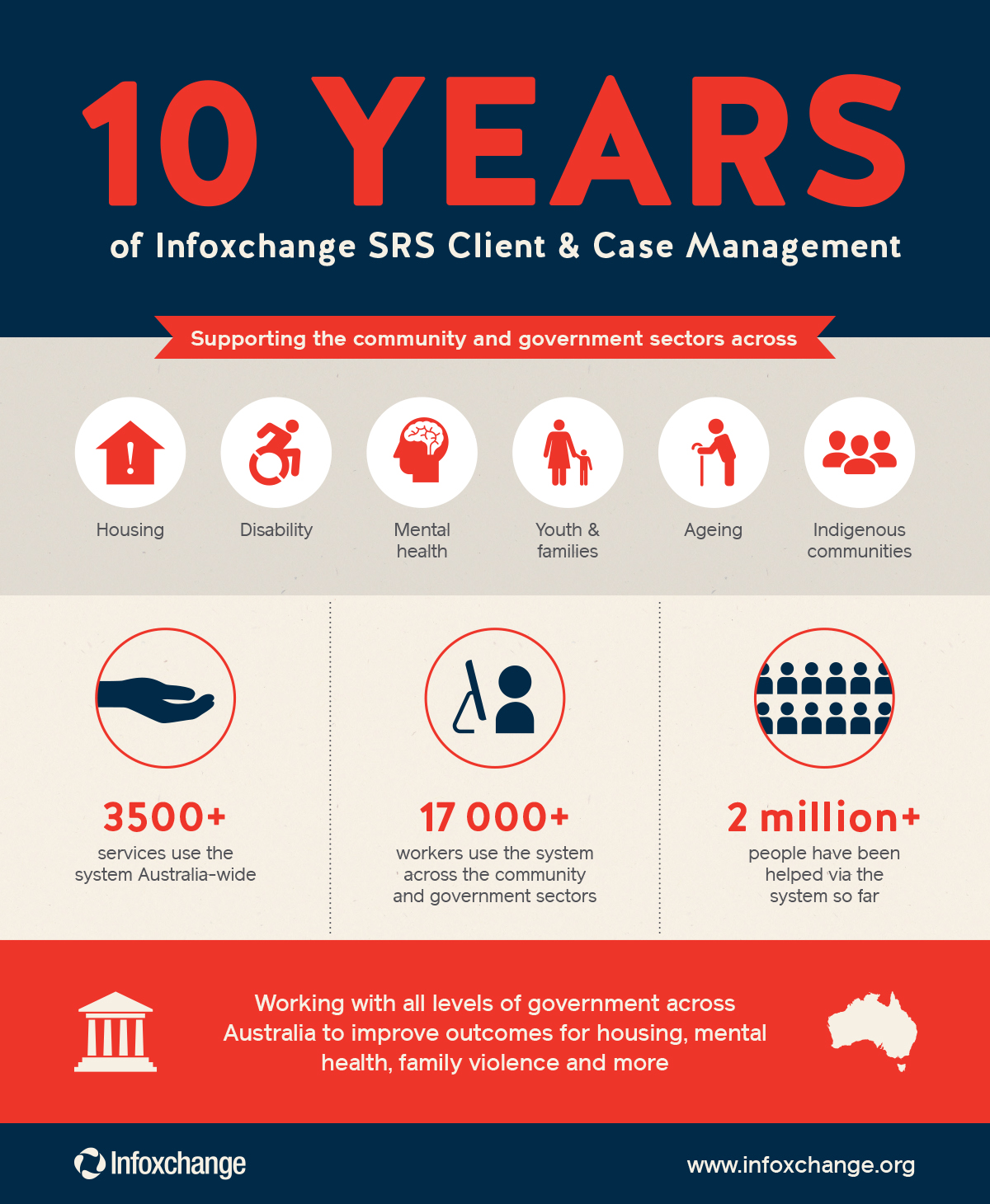 Find out more about our client and case management system