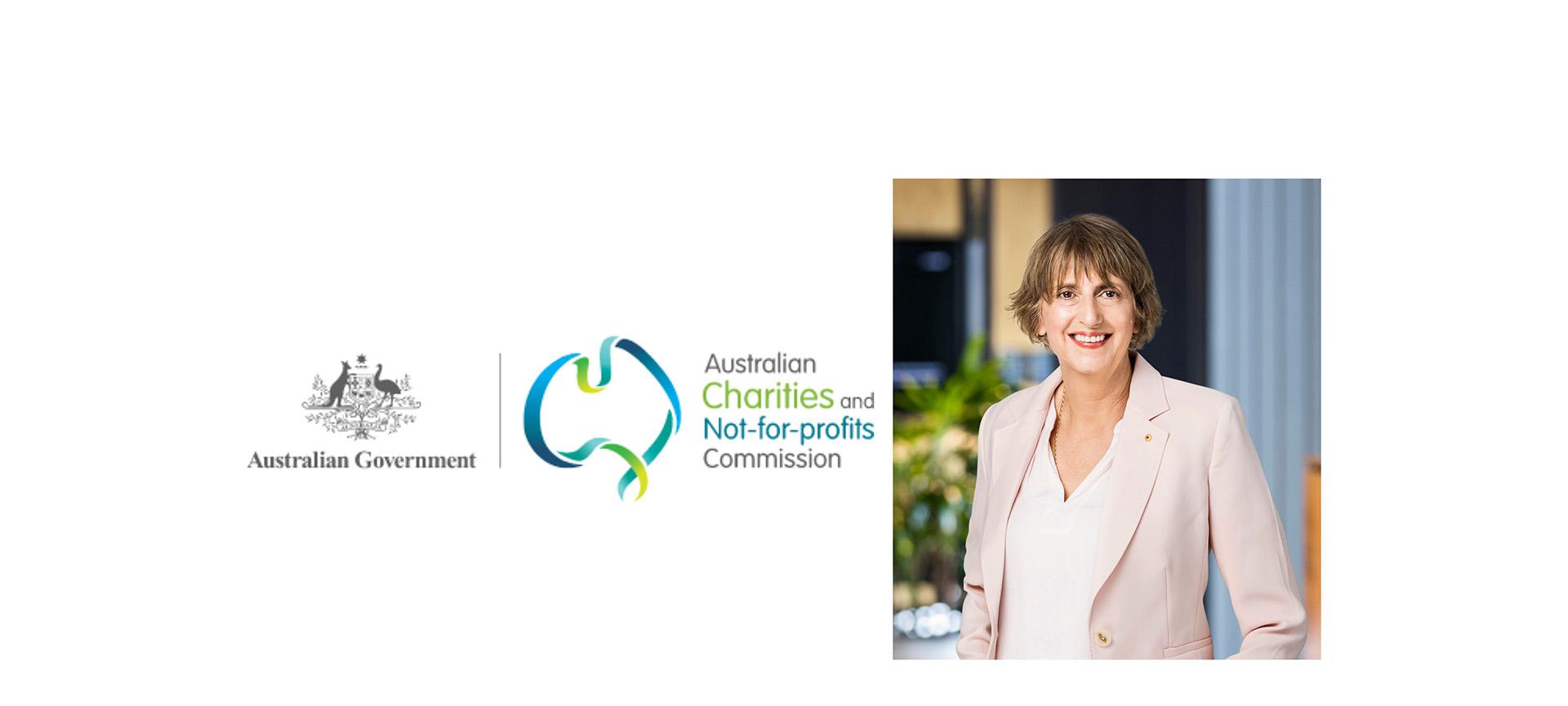 New ACNC Commissioner brings 'Collaborate to Thrive' theme to Connecting Up Conference
They say that communication and collaboration are the languages of leadership.
This is especially true for Australian Charities and Not-for-profits Commissioner Sue Woodward AM, who took up her position no more than four months ago and is already engaging extensively with organisations.
Further proof of the Commissioner's willingness to connect with the sector came with her confirmation as the opening speaker at Infoxchange's Connecting Up Conference on 11th May 2023 at Melbourne Convention Centre.
Collaboration as a key tool
Her participation at the event demonstrates her commitment to the engaging with the sector.
"I want to ensure we have the right forums and channels for consultation and that I understand the sector's needs.  The ACNC must be involved with the sector we regulate to understand the challenges relevant to regulation and help us fine-tune our approach," she says.
Commissioner Woodward earned a reputation within the sector as a champion of social justice during her seven years at the helm of Not-for-profit Law at Justice Connect.
She has also been a board member of the Victorian Council of Social Service (VCOSS), Human Rights Law Centre and Australian Communities Foundation.
Using data to drive reforms and advocacy
Of particular relevance to the Connecting Up Conference's technology delegates will be Ms Woodward's passion for using data to drive reforms and support advocacy work.
 "I want to provide the sector with useful data drawn from the reporting that charities complete each year to inform their work," she says.
Other ways for the sector to use tech
The Commissioner is alive to and interested in the ways tech can be used to support the sector's impact and reach .
"We'll be working across government and the sector to reduce red tape, including supporting work being done after the recent and welcome announcement about national fundraising principles," she says.
Joining other big hitters at Connecting Up 2023
Commissioner Woodward will join Australian eSafety Commissioner Julie Inman Grant, internationally renowned Design Anthropologist Sarah Pink, and Code Like A Girl CEO Ally Watson OAM (among many others) at the annual Connecting Up Conference from May 10-12.
You can view the rest of the speaker line-up here or book tickets to attend here.
Image credit: ACNC (Jan Sharrock, former ACNC Director Communications, Sue Woodward, current ACNC Commissioner (and inaugural ACNC Director Policy and Education), Murray Baird, former ACNC Assistant Commissioner - General Counsel, Rachel Smith, ACNC Director Advice Services, Education and Public Affairs, and Sallyann Stonier, ACNC Director Registration).