Infoxchange Embraces Indigenous Language at New Naarm Office
Wherever we are in Australia, we're on Aboriginal land. So as part of relocating to a new office in Melbourne, we took the opportunity to explore ways to deepen our connection to local Culture and Country.
As such, Infoxchange engaged Aunty Gail from the Wurundjeri Woi Wurrung Cultural Heritage Aboriginal Corporation to help with naming the meeting rooms in our new Victoria Street, Richmond office.
Being positioned close to the Yarra river, the team co-designed room names to reflect flora and fauna of the Birrarung, the Indigenous name for the river. Room names such as "Bial' (River Red Gum), Muyan (Silver Wattle), Dulum (Duck) and Duat (Fish) assist our staff in connecting language with the local Country around us in a meaningful way.
Aunty Gail chose the Woi Wurrung words to "represent the many stories from the Birrarung: a sacred place and source of life that has supported the Wurundjeri people to thrive for thousands of years".
We were also fortunate to have Wurundjeri Elder Uncle Perry Wandin lead us in our official Welcome to Country and Smoking Ceremony to open our new office on 27 April 2023, where we were joined by our Board, CEO and Melbourne-based staff.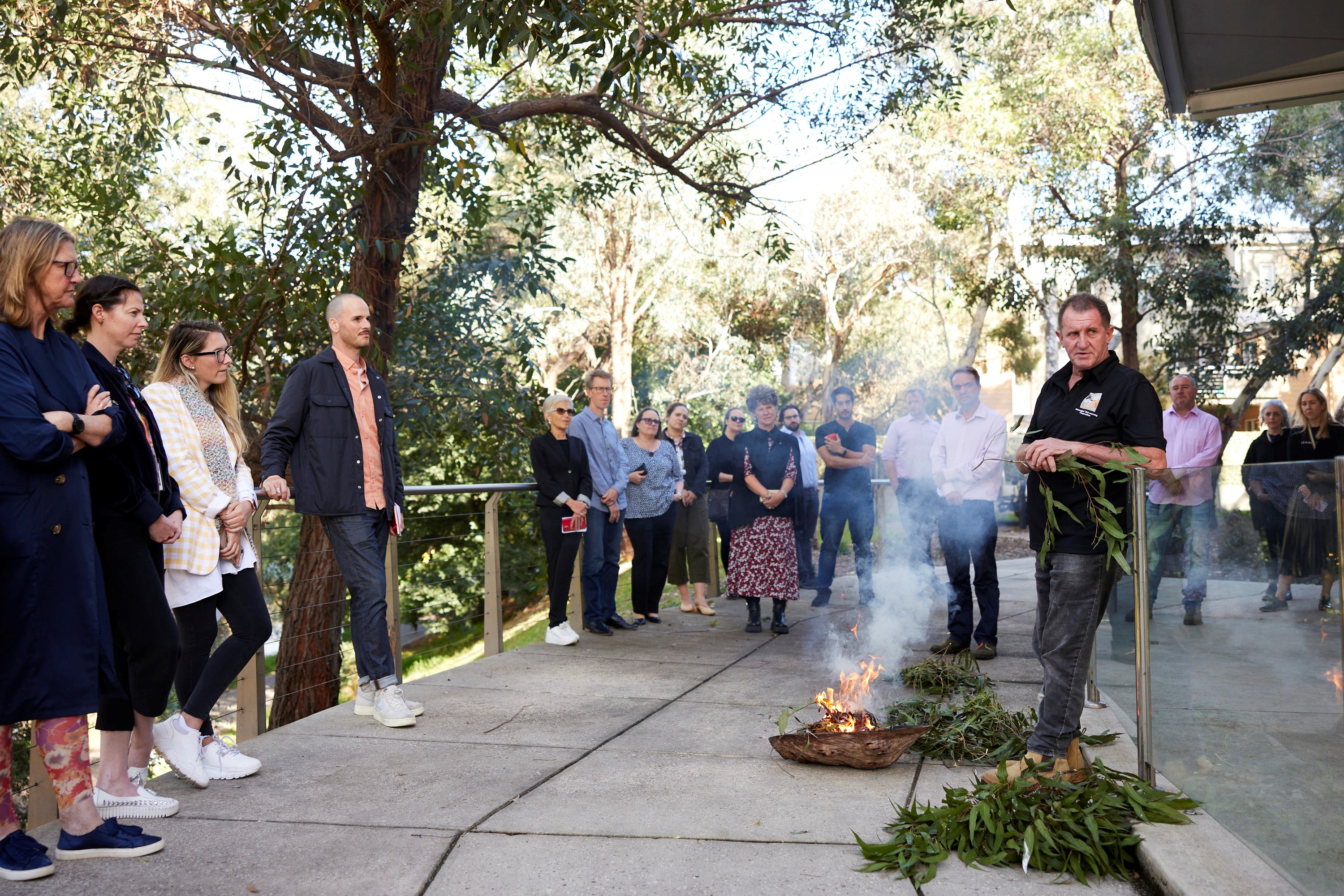 The names of the meeting rooms and spaces are:
Ngarrang - Reflection
Binap - Manna Gum
Bial – River Red Gum
Garrong - Black Wattle
Gurnmil - Snake
Dulum - Duck
Muyan - Silver Wattle
Duat - Fish
Nanggit - Leadership
Guguk - Mosquito
Dirrap - Mussel
Marrga - Healing
Our new workspace includes a welcoming kitchen and lunch area with large windows overlooking established trees, a large single-floor open-plan layout, end-of-trip facilities for staff, tech-ready meeting rooms and focus zones, and a schmick coffee machine. Our teams are enjoying time at lunch for a quick stroll along the Birrarung.
We look forward to welcoming stakeholders, partners, family and friends to our new office.
Artwork credit: Marcus Lee, a descendant of the Karajarri people.