Technology for social justice
How technology is helping artists innovate during COVID-19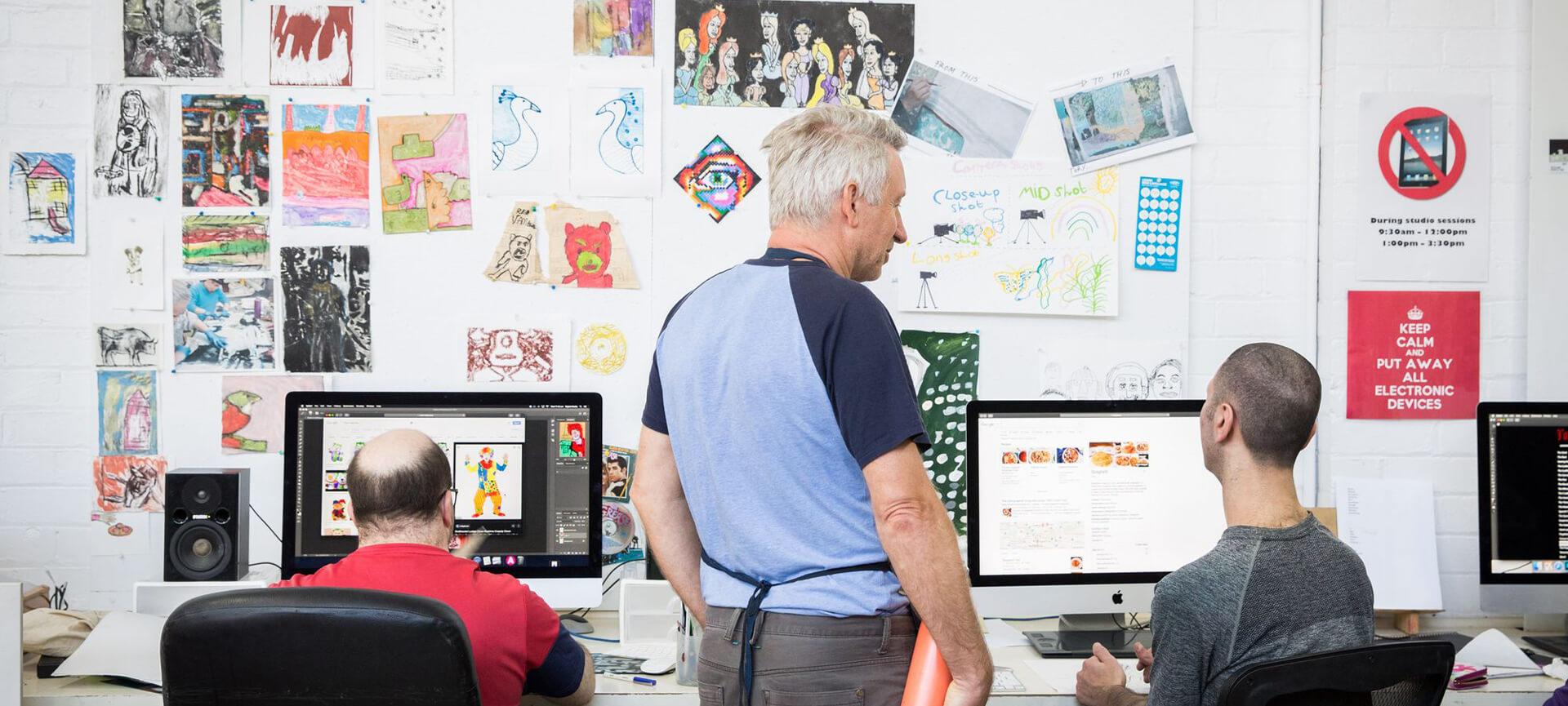 How technology is helping artists innovate during COVID-19
Arts Project Australia
" Now we are confident that our systems are current and fit for purpose, and most importantly, we have access to help whenever it's required. "
Arts Project Australia (APA) is a creative social enterprise based in the Melbourne suburb of Northcote that supports artists with intellectual disabilities, promotes their work and advocates for their inclusion in the contemporary art industry.
In 2018 we streamlined APA's technology to empower their staff to better support their artists, but it's the COVID-19 lockdowns that have given their team pause to reflect on the power of an effective IT environment.
Executive Director Sue Roff says that before working with Infoxchange, APA relied on a system that was cobbled together over time, which meant getting prompt help with IT issues was difficult.
"It's fair to say our systems were patchwork prior to connecting with Infoxchange. Our previous provider was a sole operator, which meant we couldn't always access assistance when we required it. We really needed some 'big picture' thinking about our needs both current and into the future," she says.
After reviewing APA's systems and learning how they used technology to deliver their digital art programs and manage their extensive online archive, we implemented reliable tools to enable staff to collaborate more efficiently and securely.

Artists Marcel Cooper and Valerio Ciccone in the studio
To do this we migrated their email program to Microsoft Office 365 and installed a new secure server and networking equipment for document management. We've also been providing ongoing IT helpdesk support, and we're in the process of setting them up with multi-factor authentication for added security.
Sue says the best thing about the transformation was that Infoxchange worked closely with APA to really understand the gaps they had in their technology.
"Infoxchange's experience in working with the not-for-profit sector meant we were receiving appropriate advice, and an understanding of the financial restrictions we have," Sue says.
When staff started working from home as the COVID-19 pandemic hit, Sue says these IT improvements made it easy to quickly deliver a remote studio program to the 150 artists who would normally work in their studio each week.
"The lockdowns and working remotely have shown that effective online infrastructure allows us to showcase more artists and more work, which translates to excellent sales, opportunities for our artists in Australia and overseas and means we can reach new audiences," Sue says.
Sue says that our helpdesk support has been crucial to staff overcoming the challenges of setting up their work stations at home and accessing the programs they need to continue supporting artists and keep the organisation operating.
"Managers required VPNs to be set up to enable secure access to the server remotely and these were installed quickly and efficiently," she says.
"Remote support from Infoxchange has been ongoing and gratefully received – if we don't deliver services, we don't receive any income."
While 2020 has presented organisations such as theirs with many challenges, Sue says the technology solutions implemented by Infoxchange gave her team the confidence to try new initiatives like weekly online exhibitions, interviews and auctions.
"Now we are confident that our systems are current and fit for purpose, and most importantly, we have access to help whenever it's required," she says.
"Instead of having an anxiety attack when things go wrong, we just make a phone call and deal with a real person immediately."
Do you need help bringing your IT together? Here's how we can help.
Keep up to date with the latest Infoxchange news