Technology for social justice
New graduate gets his career started in lockdown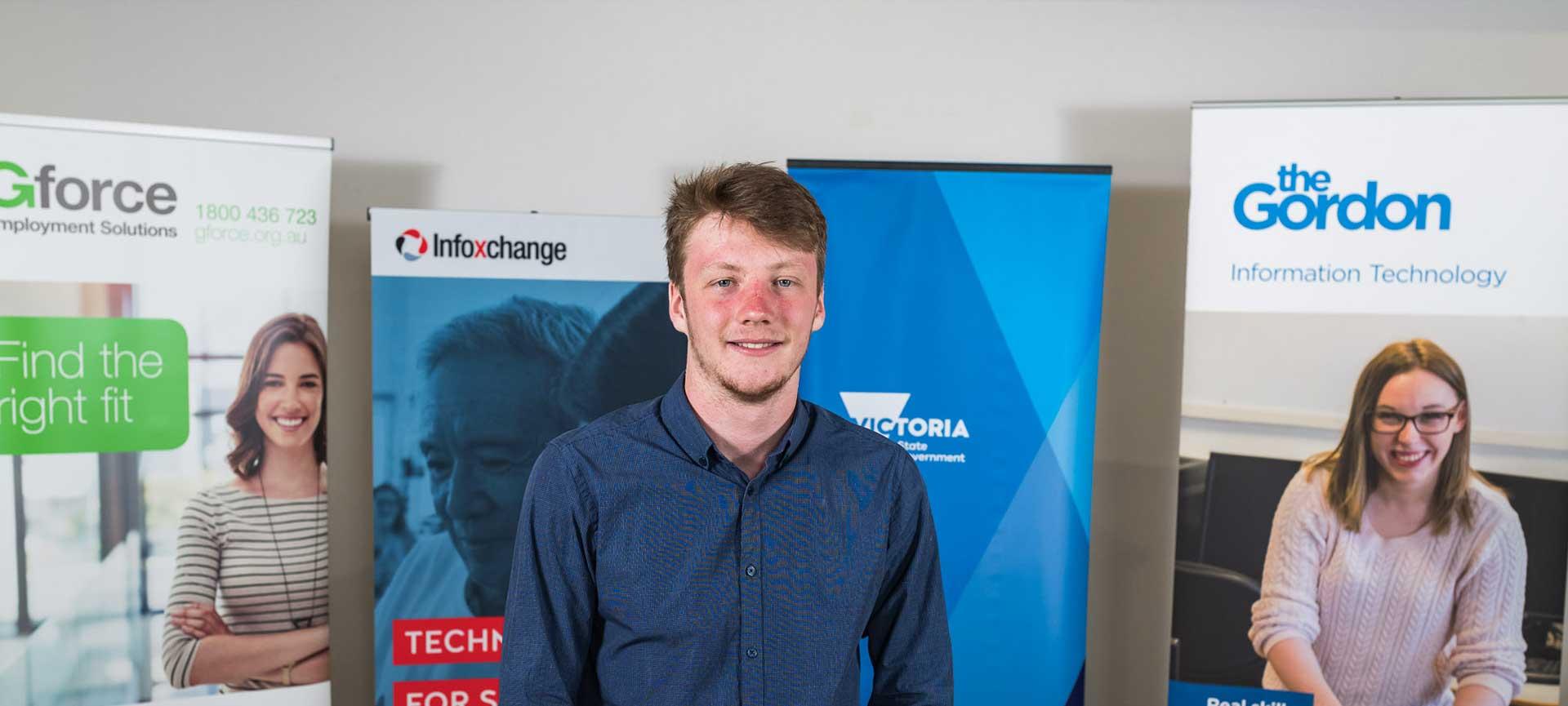 New graduate gets his career started in lockdown
Tech Ready
" I believe a program like Tech Ready makes participants aware of how dynamic a workplace is. It highlights how theory is put into practice. "
When 19-year-old Seth Constable enrolled in our pilot Tech Ready program shortly after finishing high school, he had his sights set firmly on a career in tech. Three months after graduating, we're delighted to report he's landed his first job in the field.
Seth now works as a Trainee Information Technology Officer at Geelong High School. While students have been learning from home due to the COVID-19 outbreak, Seth has been part of the small staff working on-site. But this unusual start to Seth's career hasn't dampened his enthusiasm for technology and putting his skills into practice.
Funded by the Victorian Government and delivered in partnership with local TAFEs and employment organisations, Tech Ready aims to give young people their best chance at landing a job in the tech industry. The program provides participants with free tuition in Certificate III in Information, Digital Media and Technology, connects them with industry professionals, and provides practical job-readiness workshops from Digital Springboard and other job support.
As well as receiving free tuition to complete his Certificate III at The Gordon, Seth was eager to have opportunities to connect with people in the industry. He says that it can be challenging for young people like him to make those initial connections because most opportunities are in big metropolitan centres.
"In regional areas, people look for [job candidates] with base-level experiences, and as the young people have none of this experience, they can't gain that first level experience … it's just a cycle that repeats."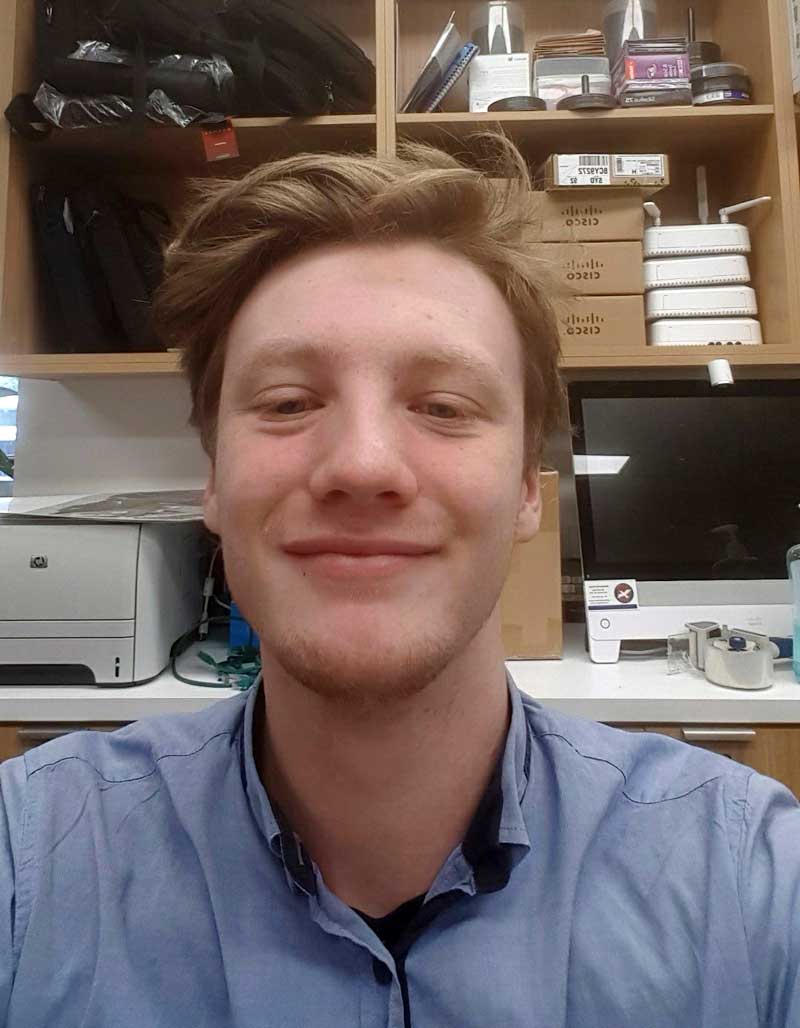 Seth in his new office
Seth found his new role at Geelong High School through Gforce, our Tech Ready partner that provides apprenticeship and traineeship opportunities in the Geelong region.
"During the program we did mock interviews which opened doors to a network of people who recommended me for official interviews in the trainee sector of Gforce … which led me to where I am now," says Seth.
In his interview, Seth impressed the panel with the way he articulated himself and with his understanding of key tasks.
Seth's supervisor Marc Veenstra says, "In the short time he's been with us his actions have backed up his words. He's a fantastic addition to my team."
Marc sees clear benefits to the industry connections, mentoring and job readiness support provided to students as part of Tech Ready.
"I believe a program like Tech Ready makes participants aware of how dynamic a workplace is. It highlights how theory is put into practice," he says.
Seth's role has so far involved providing tech support to students and teachers, software and hardware maintenance and looking after the school's computer labs and networks. One of the unforeseen aspects of starting the role this year is COVID-19 and the subsequent school closures, but Seth has taken it all in his stride.
"The role so far is great. Starting during COVID-19 times hasn't really affected me that much … I've been able to keep more than busy with the 'online learning' and I've taken a major role in the on-site and support sectors of that transition."
Seth says that while "adulting" for 38-hour weeks is a new challenge for him, he felt ready to take it on. He's glad that Tech Ready helped to prepare him for work by providing insight into "the real workforce" and says it's enabled him to adapt quickly to his new workplace.
"It's allowed me to show competency and confidence as the 'newbie' here", Seth says.
Seth continues to enjoy the fast pace of his role and is looking forward to learning from his new colleagues, further developing his technical skills and advancing in his profession.
Find out more about Tech Ready.