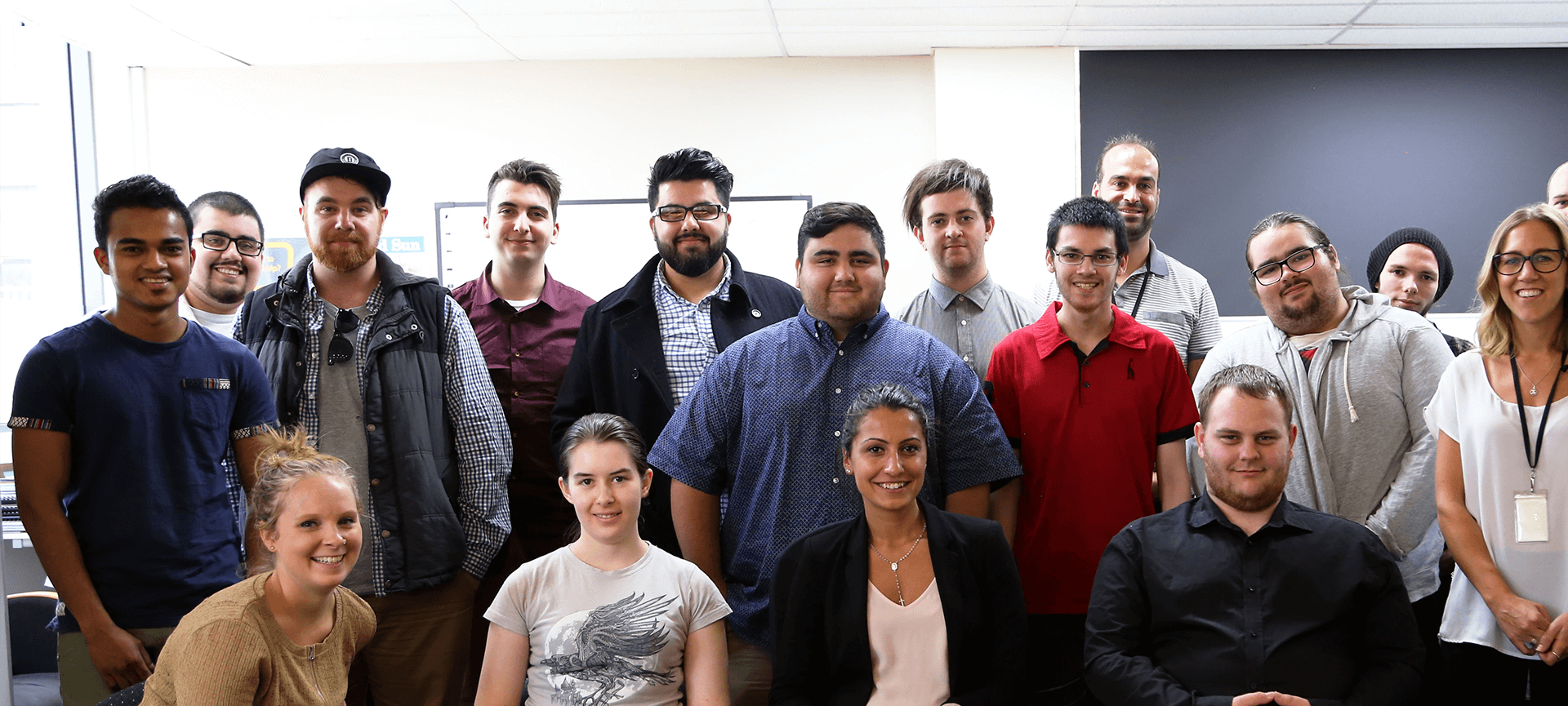 Youth IT students get a taste of the industry
As part of the Youth IT Careers program, Infoxchange welcomed 20 students from our Victoria Polytechnic and Western BACE classes to our office in late January. 
Youth IT Careers gives young people, who face significant barriers to employment, their first step towards an IT career.
For many of the students this is the first time they have visited a workplace and they see this visit as a valuable experience to gain insight into job opportunities and workplace relations, as well as hear from guest speakers. 
It was also a chance for past Youth IT Careers graduates, who are now members of the Infoxchange Online Applications Support team, to share their experiences of the program and working life in the IT sector. 
One previous graduate of Youth IT Careers said that one of the best things about the program was learning the basics about IT and the IT industry. 
"A lot of us didn't really know the fundamentals when it came to IT and the program gave me a really good foundation," 
"Honestly, I didn't go into the program expecting to meet such amazing people. Everyone had a unique story and their own reasons for being there and it feels great to be able to call those former classmates my friends now."
Students were given a tour of the Infoxchange office and heard from staff that work across a range of areas, including business development and digital inclusion. 
 "This is the largest industry tour we have done to date due to the success and growth of the program," Andreas Panagiotopoulos, Youth IT Careers Program Manager says.
"Our graduates are a testament to the program and it's fantastic to see current students and graduates to come together. "
This month students will have the opportunity to tour the Microsoft Melbourne offices.
The next Youth IT Careers program delivered by Victorian Polytechnic will begin on 26 April. The program is also expanding to Sydney with commencement dates to be announced shortly.