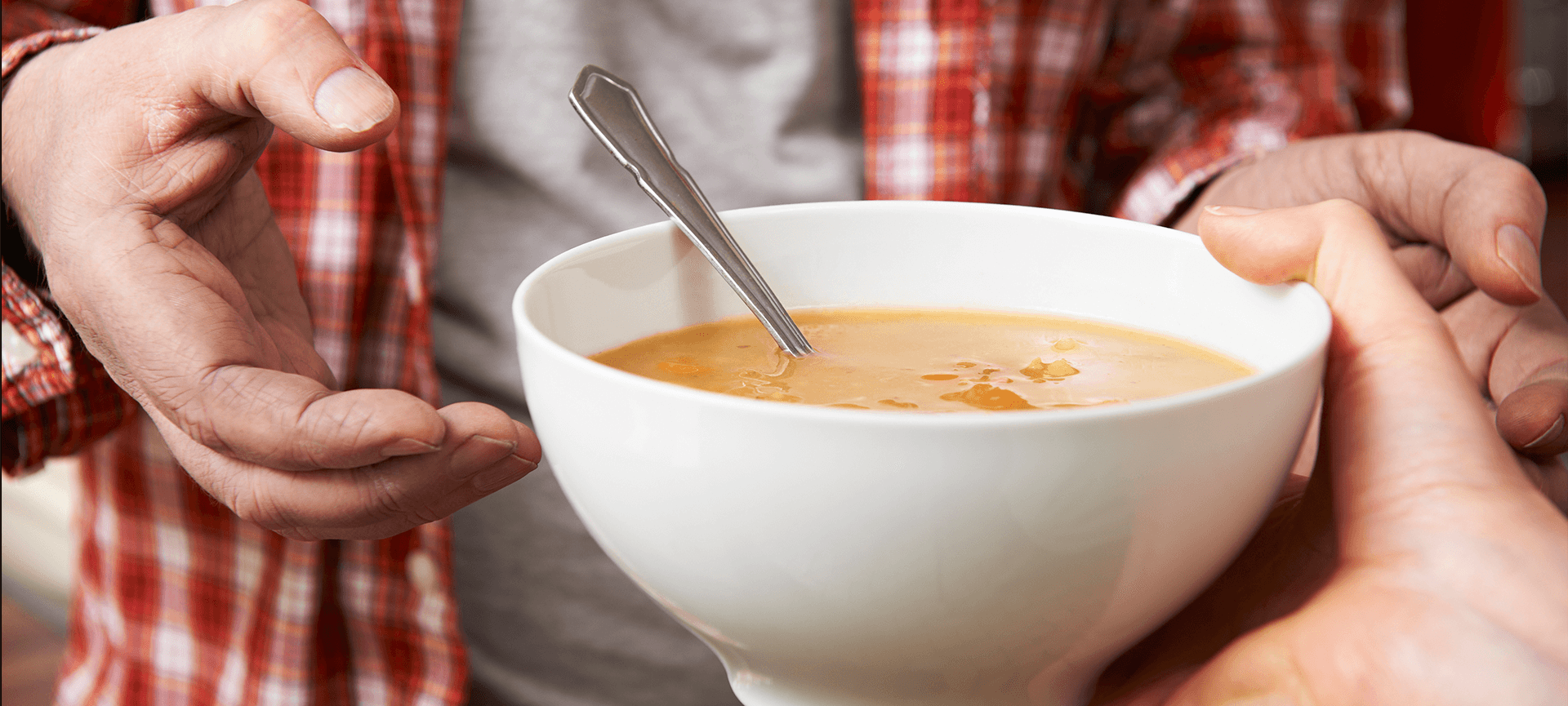 How to help people experiencing homelessness
Homelessness in Australia is a big problem, and it's getting worse. According to the latest census data, the number of people experiencing homelessness has risen by 14 percent in five years – resulting in over 116,000 Australians not having a place to call home on any given night.
Marginalisation and homelessness in Australia are caused by myriad of factors, including family violence, drug and alcohol addiction, child abuse, poverty and unaffordable rents.
So what can you do to help? For those who don't have much experience with people experiencing homelessness, it can be difficult and sometimes daunting to see people in need in everyday contexts. You might care about the issue and want to help, but don't quite know where to start. That's why we've provided some advice below for those new to the space.
Use the right language
Learning the right language to use is an important first step. When you're talking about individuals be sure to use terms like "people experiencing homelessness" or even "people without homes" rather than homeless people. This highlights that homelessness is an event in a person's life and not their whole identity.
Have a friendly chat
Social isolation and feeling invisible can take a big emotional toll on people with lived experience of homelessness. Saying hello and treating people as you might a friend or a colleague can sometimes go a long way. 
Spread the word about Ask Izzy
If you know or meet someone who needs help, you can tell them to visit Ask Izzy - a mobile site that lists over 360,000 support services across Australia. By answering a few simple questions, people can find help nearby including housing, a meal, money help, support and counselling and more.
We've also got a range of resources available for download, but if you need something else that isn't there, or want to know more, please get in touch with our Ask Izzy team.
Donate
We know that almost 80 percent of people who are homeless own a smartphone but often they don't have anywhere to charge it. A $15 Ask Izzy power card allows someone experiencing homelessness charge their phone while they look for help.
You'll also find some other very worthy causes who need your support at the bottom of this page.
Volunteer
Volunteering is a great way to provide valuable support to people experiencing homelessness. Many services, like our friends at Orange Sky, just require something as simple as having a friendly conversation with someone who is doing it tough.
Take a look at volunteer boards like Go Volunteer to find services who is in need of a helping hand. If you can make a long-term commitment, that's even better.
Advocate
Finally, advocating is another important way to accelerate action on homelessness.
Many homelessness services encourage citizens to get active and call on their political leaders to make the changes needed to end homelessness.
Contacting your MP or Senator by email, letter or even by arranging a face-to-face meeting to tell them about the issue of homelessness would be a fantastic way to be part of the movement for national change.
Links and resources
Volunteer:
Donate:
Advocate: