Empowering tech hopefuls in regional Victoria
Tech ready Shepparton
Photo: Tech Ready Shepparton students say thank you to industry participants in the program for inspiring them to pursue a career in tech
Before he enrolled in our Tech Ready program, 20-year-old Holden Fort was between casual jobs and thinking about what he wanted to do with his future. He knew he was passionate about technology, so when Tech Ready launched in his hometown of Shepparton he enrolled right away.
Tech Ready is a digital skills program that supports young people in regional Victoria to get the skills they need for a career in tech. Funded by the Victorian Government, Infoxchange coordinates the Shepparton-based chapter of Tech Ready in partnership with GOTAFE and Goulburn Murray LLEN. The program also runs in Geelong and Wangaratta.
Tech Ready supports students to complete a Certificate III Information, Digital Media and Technology. It also provides important job-readiness workshops and industry exposure aimed at enhancing students' employment opportunities or encouraging further study in a technology-related pathway.
"It's a fantastic opportunity to talk to industry professionals and learn about how working in the industry actually is and what I can do to get my foot in the door," says Holden.
"I'm so very thankful to all the people at GOTAFE and Tech Ready for everything. I'm glad I was able to participate in the Tech Ready program and meet so many great people and learn so many things about different types of areas in the industry."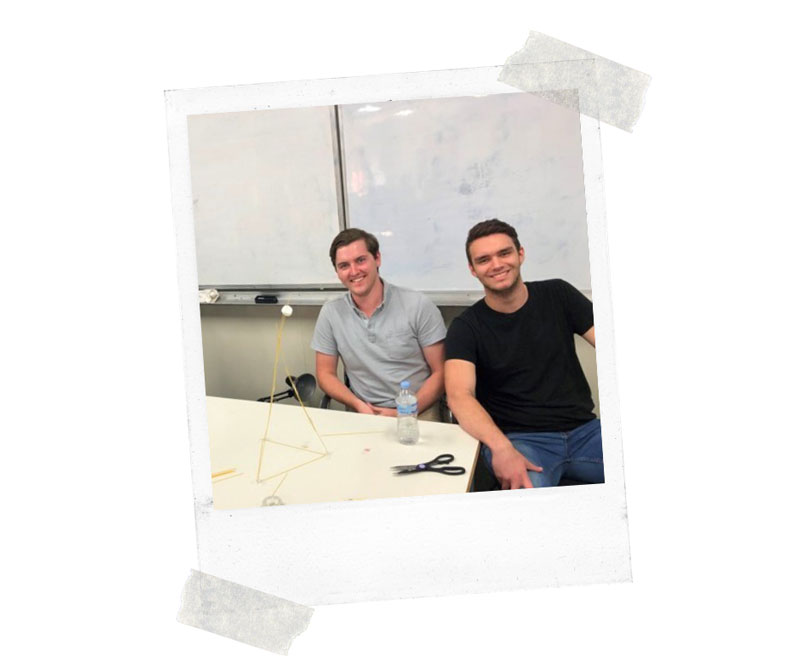 Holden (right) with Tech Ready classmate Robbie Maher
Michelle McNab is one of the Tech Ready trainers at GOTAFE Shepparton. Michelle says that students really benefit from interaction with industry experts as well as the extra support they receive from the Infoxchange team.
"The students took so much away from this experience. The program preparing the students to apply for and interview for jobs was exceptional. The mock interviews taught us as trainers so much about what we do great and what we need to improve on," says Michelle.
One of many industry guests to participate in the program was Chris Motton, Director at Advance Computing in Shepparton.
Chris says it can be a real challenge to recruit good candidates for IT roles in the regions.
"We're seeing requirements for skilled IT staff not only in a growing company like Advance Computing, but amongst our clients and other IT services organisations too. There needs to be multiple ways for young people to join the industry and Tech Ready is an important part of this."
"Empowering people through IT training not only provides rewarding and challenging career opportunities but impacts their local area and industries."
Four Tech Ready graduates have already gained employment in tech roles. A further 22, including Holden, have transitioned into further study.
Holden is currently studying Cyber Security at GOTAFE and considering his next steps.
"I'm not quite sure if I want to further advance my studies or whether to just get my foot in the industry straight away and see what the experience of working in tech is actually like."
Armed with his new technical qualifications and confidence applying his skills in the workplace, we're sure that Holden will thrive in whatever he decides.
Find out more about Tech Ready.