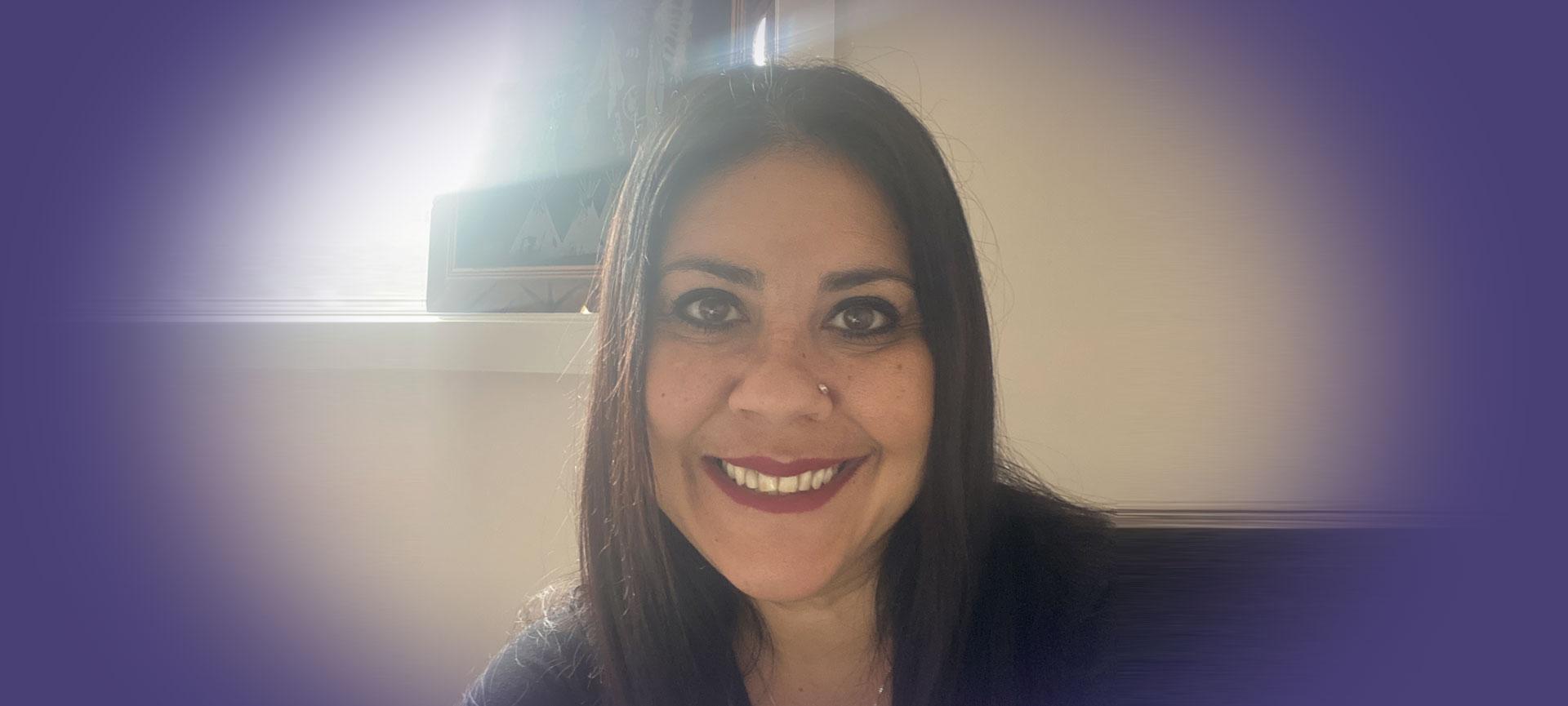 Advising Ask Izzy: Vicky Vacondios
Collaborating with the community has been essential to the way we develop Ask Izzy right from the start and it continues to be key to any ongoing development.
Ask Izzy is a website that connects people in need with housing, a meal, money help and much more, and lists more than 370,000 services across Australia.
This year we're excited to have established our first Product Advisory Group (PAG) who will contribute their voices, skills and expertise to ensuring that Ask Izzy is the best it can be for people in need of support. As representatives of the wider community, the PAG is made up of individuals with diverse knowledge, backgrounds, personal and professional experience.
In this post, we're delighted to introduce you to PAG member Vicky Vacondios.
Back in 2014, Vicky Vacondios took part in research and co-design workshops for a tool Infoxchange was hoping to develop to connect people experiencing homelessness to vital support services. That tool became Ask Izzy.
Vicky has been involved with Ask Izzy ever since – in March last year she helped us launch new features to help people affected by family violence to find support, and this year she's joined our PAG.
Vicky says she's proud of how Ask Izzy has evolved in the years since it launched. She's also excited about its potential to empower and connect even more people to find the support they need, not just those experiencing homelessness or in deep crisis.
"It's just evidence that, when you really want something and you want something to work, it's going to work, especially if you have the right people involved," she says.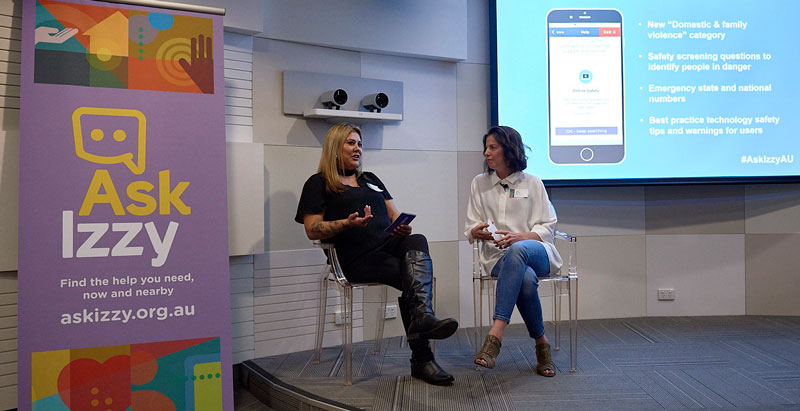 Vicky Vacondios with Jess Perrin from Infoxchange at the launch of Ask Izzy family violence enhancements
Vicky is especially passionate about raising awareness of family and domestic violence through telling her own story of survival. Her willingness to speak out has put her in the media spotlight on numerous occasions and has led to her connecting with other women experiencing domestic violence, as well as professional opportunities including a new role with Victoria Legal Aid and the Magistrates' Court family violence project.
Vicky says she's excited to continue contributing her knowledge and lived experiences of domestic violence and homelessness to the ongoing development of Ask Izzy.
"I would hate to even think about anyone going through what I went through at my lowest, lowest times … I know what it's like to struggle. And I think if you can make a difference, why not? That's why I joined."
Vicky says Ask Izzy would have saved her from many setbacks on her journey to having stability after breaking the cycle of domestic violence if it had been around then.
"My life took a big turn after escaping domestic violence and becoming homeless with my three children," says Vicky.
After breaking the cycle of domestic violence, Vicky and her children spent nearly four months navigating the service system in order to find the appropriate services to get help. Vicky never thought she would end up in a violent relationship and that she would be walking on eggshells, and she certainly never expected to be homeless.
"It didn't even cross my mind at all. Didn't even hear of mothers being single and homeless," Vicky says.
When she was experiencing hardship, Vicky didn't like asking for help – she had always had a job and she always thought of herself as a strong, independent person. But she says that hardship can happen to anyone, and it's so important that people reach out for help when they need it.
"No-one knew COVID-19 would happen, and we'd have hundreds of thousands of people that have lost jobs and need help. Everybody is struggling, there's nothing wrong with getting help. And that's what Ask Izzy's for," says Vicky.
"You can go to the Ask Izzy site and you will see so many amazing support services … you might see something that you didn't even expect that you would want or need."
Family and domestic violence affects many people in all walks of life. If you or someone you know is experiencing issues around violence, sexual assault or abuse, please call 1800 RESPECT (1800 737 732).
---
To purchase a copy of Vicky's book, A-Z Handbook - Community Services: Working with vulnerable people in our society, email Vicky or contact her via Instagram.
Get involved with the Walk Against Family Violence "walk from home" event in Melbourne this November.
Read more about Ask Izzy.