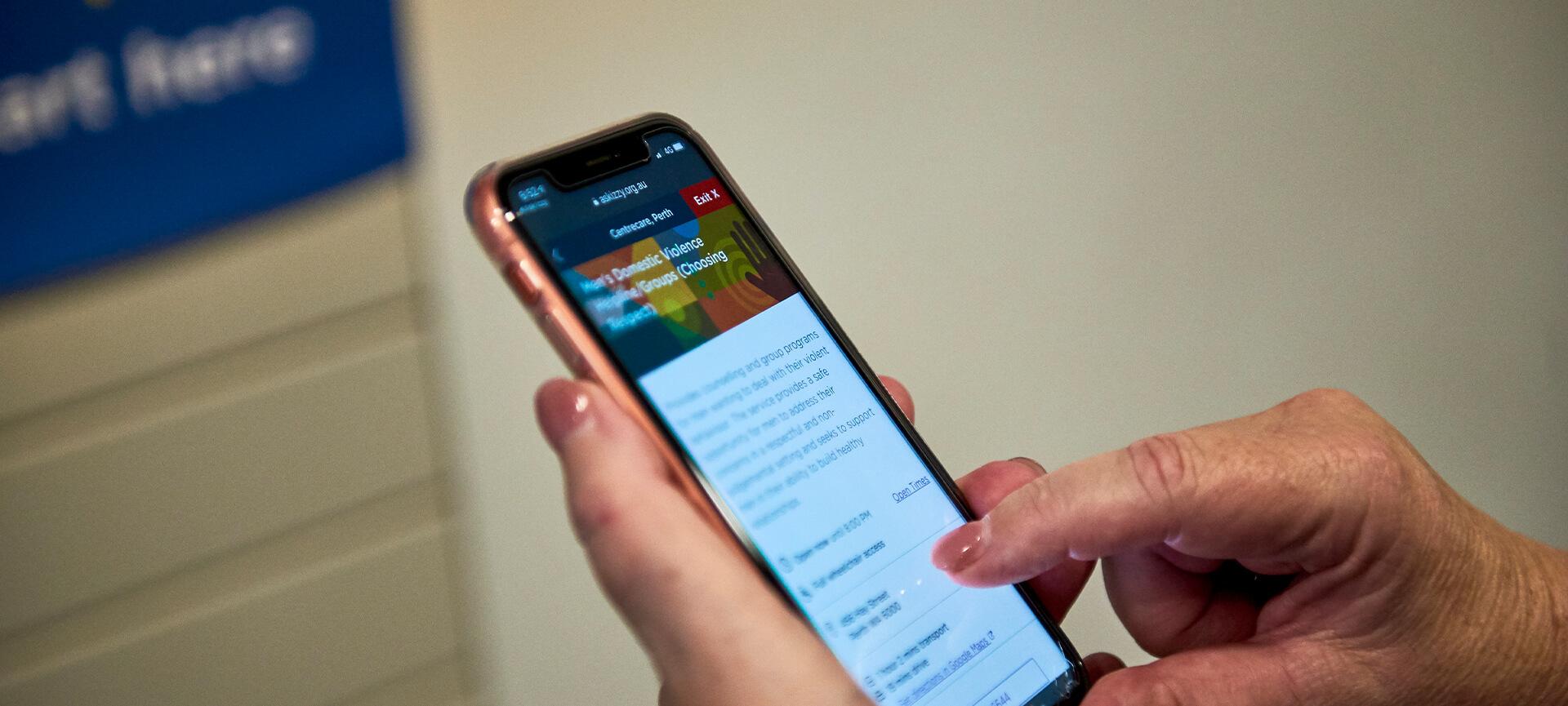 Libraries changing lives with a little help from Ask Izzy
Thanks to the digital age, libraries are evolving. No longer just a place to borrow books, Australia's libraries offer communities a place to learn, create and belong. And for many, they are often the only place to go online to access essential services and connect with friends and family.
That's why we popped into City of Melbourne Library last week to talk about Ask Izzy, our mobile website that connects people in need with housing, a meal, money help, family violence support, counselling and much more.
With librarians finding more and more that they are having to step into the role of social worker, it's challenging being able to support visitors to the library with everything they need.
People are coming in off the streets to spend time in a safe place, find help and information and are often experiencing hardship.
"We're not specialists, and patrons need to recognise that there are boundaries to what we can help with," says Deborah Tate, City of Melbourne Library and Information Services Team Leader.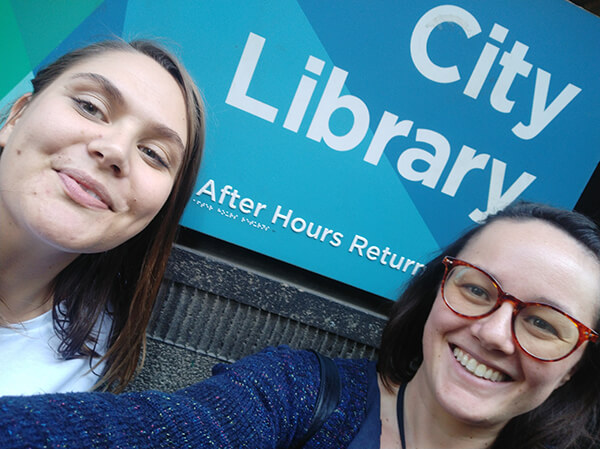 Lena and Claire from the Ask Izzy team at Melbourne City Library
That's where Ask Izzy comes in. We talked to City of Melbourne Library staff about how the site can be used to easily direct people to services nearby. It also provides peace of mind for library staff that patrons can use their facilities to access Ask Izzy and find the help they need themselves.
We also walked the staff through some of the recent family violence enhancements to the site. These changes include a quick exit button, a new domestic and family violence search category and emergency numbers, and were made as part of our recent family violence project funded by the NAB Foundation.
We're happy to support libraries change even more lives in any way that we can. Thanks for having us City Library!