Technology for social justice
Homeless help
Homeless help
Ask Izzy connects people who are homeless with support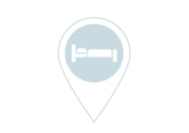 About
Developed by Infoxchange in partnership with Google, realestate.com.au and News Corp Australia, Ask Izzy was co-designed with people who have experienced homelessness and leaders in the homelessness sector. With over 20 major and contributing partners, strong collaboration between the community, corporate, government and academic sectors has been key to its success.
Since it was launched by Prime Minister Malcolm Turnbull in January 2016, the site has had more than 250 000 searches.
1
Details
There are over 350 000 services listed in Ask Izzy from across Australia, including:
food 
housing
everyday things 
health providers
Centrelink offices
Directing investment in the right services, in the right areas
Beginning in 2017, the Ask Izzy open data platform will give a comprehensive view of service demand across the country, allowing services and government to provide funds to the right services in the right areas. This platform has been made possible thanks to funding from Google.
Free access for Telstra customers
In November 2016, Telstra began providing free, unmetered access to Ask Izzy to anyone using their network. This is the first time Telstra has provided free access to a site for a social cause, and marks a significant milestone for the accessibility of Ask Izzy.
Service provider resources
If you are a service provider, you can submit up-to-date service information using the Ask Izzy website to ensure it is relevant for you and your clients.  If your service is not listed, you can add your service details easily.
The Ask Izzy service provider portal will also be available soon – you will be able to share information about short-term services and programs with people in need straight away.
To get the word out to people who are homeless or at risk across Australia, we have a range of promotional materials available for download.
Award-winning service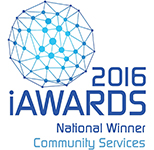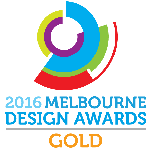 In 2016, Ask Izzy won the national iAward for Community Services and gold at the Design 100 Melbourne Design Awards. 
Get involved
We are constantly working to improve Ask Izzy to provide the best possible results for people who are homeless and the service providers who work with them.
If you or your organisation are interested in partnering with Infoxchange on the continuing development of Ask Izzy, contact us to see how you can become involved.
1
About
Ask Izzy is a mobile website that connects people who are homeless or at risk of homelessness with essential services such as shelter, food, clothing and health care.
Details
Helping ordinary people find the services they need
No-one expects to be homeless and often they don't know where to find help. Finding shelter, food, health and other services can be difficult – information can be outdated, waiting lists long and service criteria complex.
Almost 80 percent of people who are homeless have smartphones, so we've used technology to help tackle this problem.
The knowledge I picked up playing around with Ask Izzy for an hour probably took me about three years on the street to pick up.
Anonymous and location based
Ask Izzy lists more than 350 000 services including housing options, where to access meals, clothing and health services, legal and financial advice, family violence, mental health and drug and alcohol support.
Results are location-based, using Google maps technology, and searching is completely anonymous.
Ask Izzy is available for mobile, tablet and desktop devices.